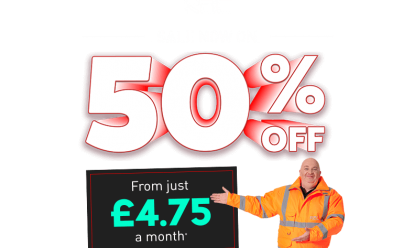 Get covered in our half price Breakdown Cover sale from just £4.75 a month.* We're the UK's best breakdown provider as voted by Auto Express drivers 2021.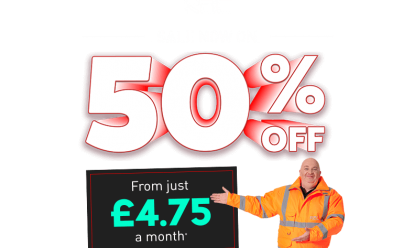 By Andy Enright
Introduction
The millionth new era Fiat 500 rolled from its Polish production line in 2012, marking a milestone in the story of this phenomenally popular boutique citycar. When it was first launched, there were some who raved about the styling, while others grumbled that it was a bit unimaginative of Fiat to merely rehash old designs. Judging by the subsequent sales, we think the grumblers lost that argument quite convincingly. If you're looking at buying a used version, you'd ideally want to be looking at variants produced after the first 2011 model year update, which saw the addition of clever TwinAir petrol engine technology to the range. Here's what to look for when diving into the vast pool of used 500s around.
Models
3dr citycar (0.9, 1.2, 1.4 petrol 1.3 diesel [Pop, Lounge, Street, GQ, 500byGucci, Abarth])
History
Fiat's little 500 citycar was introduced back in 2007, but in the years since, Fiat has rarely stopped trying to develop it. Following the model's original introduction, buyers were treated to
the option of an open-topped 500C bodystyle, frantic Abarth-branded hot hatch versions, a stop start system to make the four cylinder petrol and diesel variants more frugal and subtle tweaks that improved the ride and handling. The key changes though, were reserved for the 2011 model year. This was when the 0.9-litre turbo TwinAir petrol model was introduced. With just two cylinders beneath the bonnet, here was technology that represented a first in this segment. It looked super-cute, put out a perky 85bhp and would sprint to sixty in just 11 seconds. It was a clever product.
The TwinAir variants slotted into a range continuing to offer conventional four cylinder options - a base 1.2, plus normally aspirated and turbocharged 1.4-litre variants. And there was the usual choice of bodystyles, the hardtop and the fabric-roofed 500C. This era of 500 production lasted until mid-2014 when Fiat once again updated the range.
In the intervening period, the brand aimed to keep buyers interested with an almost steady drip-drip of special edition models. The rather delicious 500byGucci model appeared in summer 2011, with GQ Editions arriving in 2013. In July 2012, six new colours were introduced to the line-up: Countrypolitan Yellow and New Age Cream solid paints, plus Groove Metal Grey, Epic Blue, Chillout Purple and Idol Pink metallics. New Chocolate brown/Ivory fabric and Grey/Black fabric interior trims were also introduced for the interior, with two-tone leather trims available at the end of 2012.
What You Get
At 1.65m wide, 1.49m high and 3.55m long, this Fiat can fit into spaces that even a MINI would have to avoid. Every 500 model invites a high degree of personalisation via a myriad of colour and trim permutation options, but whatever you choose is sure to dovetail deliciously with the very well-judged blend of retro chic and clean contemporary design inside. Delicious details are everywhere, your eyes falling first on the Panda-sourced dashboard with iconic 500 badging that can be specified in the same colour as the body, before taking in touches like the chrome-ringed vents and the circular head restraints. The steering wheel, adjustable for height but not reach, can feel a little large on first acquaintance and there's a lot to take in from the single circular instrument dial in front of you with read-outs for speed, revs and fuel usage running along similar planes.
Once you adjust though, it all works well, with only the seat height adjuster, positioned just where the handbrake should be, offering any kind of lasting annoyance. The car's been well screwed together though in its Polish factory and in-cabin stowage is also well up to par for a citycar. You'll find a usefully deep shelf ahead of the passenger, a small pop-out cubby on the driver's side of the centre console and the usual door bins and cupholders. Even the passenger seat cushion tips forward to reveal an oddments compartment. In the back, larger adults will find their heads brushing the roof and making full use of the elbow cut-outs indented into the side panels but most will find the space provided just about sufficient for two people on short to medium journeys.
And the boot's bigger than you might expect, its 185-litres just about sufficient for the weekly shop, provided that your brood isn't the size of the von Trapp family. If it is, you might have to leave them at home and fold forward a rear seat that, on base models, doesn't split-fold. You still get the same 550-litres of all-up space though.
Most laudably, Fiat haven't skimped on the airbag tally. In a class where rivals routinely force you to pay extra for side or curtain airbags, this car comes with seven airbags even in its cheapest guise. Anti-lock brakes with electronic brakeforce distribution are there to help you avoid the need to use them. Once especially nice option many new buyers chose is Fiat's clever Blue&Me infotainment system, which features wheel-mounted and voice-activated control for the stereo, as well as features that can monitor your driving style and suggest improvements for peak efficiency. A Blue&Me Tom Tom touchscreen system integrates navigation and phone functions in a neat, removable package.
What You Pay
Please contact us for an exact up-to-date valuation.
What to Look For
The 500 has earned a decent reliability record, helped in no small part by its reliable engines. Check for upholstery damage caused by child seats in the back, typical supermarket dints and scrapes, slipping clutches on the manual cars and ensure all the electrical functions - which can get surprisingly sophisticated on upspec models - work as advertised as these can be expensive to fix. The 500 isn't bad on consumables like brake pads and most people should be able to park it without nerfing the extremities.
On the Road
Many used buyers look to the TwinAir engine and it's easy to see why. There's an engine note to suit the cheeky retro looks, a putter-putter sound that seems to be exactly the kind of thing you'd have heard from the 1957 original nipping through the back streets of Naples. Not that there isn't also a place for the more conventional four cylinder petrol engines that continue on in the range. This means the 69bhp 1.2 that slots below TwinAir motoring and the 100bhp 1.4 that fits in just above it, enlarged to 135bhp in the pokey Abarth hot hatch model. You can also see why some 500 buyers might prefer the 95bhp 1.3-litre diesel variant, which on paper matches the TwinAir's frugality but in day-to-day reality, certainly betters it.
But for all that, we can't get beyond the cleverness of the TwinAir petrol version. A two cylinder engine, to most, is the kind of thing likely to generate little more power than the average sit-on lawnmower - which was indeed pretty much what you got in the 1950s version of this car. Yet here, there are eighty five braked horses on tap, sufficient to see sixty blow by in eleven seconds on the way to an academic maximum of 108mph, the same kind of performance you'd get from the diesel version. Why you'd pay more for less pulling power in the 1.4-litre petrol model we're not quite sure. And it's that pulling power you really appreciate in the nip and tuck of city traffic, peak torque arriving low in the rev range courtesy of clever TwinAir technology that allows the engine to breathe more easily.
The result is that you'll find yourself palming the slick-shifting, high-mounted gearlever around less often than you might expect. It's true that if you work the two cylinder engine hard, it can get a bit vocal but even then, the gruff, slightly throbby note is characterful rather than unpleasant and around town, refinement is more than acceptable. If you are urban-bound and especially keen on cutting costs, there's the option of pushing an 'Eco' button on the dash which cuts your pulling power from 145 to just 100Nm - which can be a be disconcerting if you forget it's on, then suddenly need to dive for a gap in the traffic. We'd leave the thing alone. A better option for city drivers would be to find a variant fitted with the optional Dualogic gearbox, a kind of manual transmission without a clutch. Unless you like all that left-foot pumping of course.
As for the rest, well most of the underpinnings are based on the running gear of Fiat's other, more conventional citycar offering, the five-door Panda - which is no bad thing as that car remains a pretty fun steer. The 500 is a bit stiffer though, one reason why early versions of this car had a bit of a choppy ride, an issue solved shortly after this model's original 2007 introduction by tweaks to the rear axle. You can still throw the thing about on the country lanes, but this 2001 to 2014-era model certainly soaks up small urban bumps much better than earlier versions. The more feelsome electric power steering set-up is welcome too and there's a 'City' mode option to increase the assistance it gives at parking speeds. Urban-friendly through and through you see.
Overall
The Fiat 500 makes a brilliant used citycar and it makes sense to stretch to an example with the extra technology that was built into the 2011 to 2014-era models. There's plenty of stock about, the cars in question have proven agreeably reliable, the quality control at the Polish factory was strong and there are some tempting engines and trims to choose from. As long as you don't place too much store by the published economy figures of the TwinAir engine, it's hard to see how you'd be disappointed.