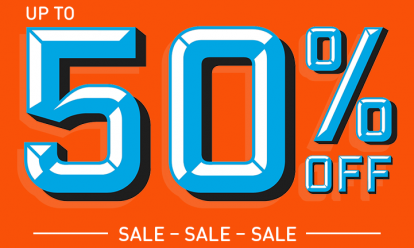 Get covered in our half price Breakdown Cover sale from just £7 a month.* We're the UK's best breakdown provider as voted by Auto Express drivers 2021.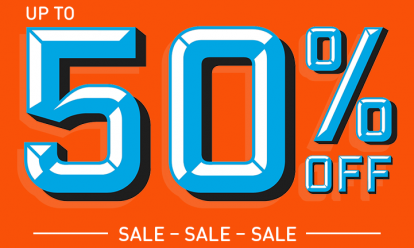 By Jonathan Crouch
Introduction
The MiTo aimed to take everything Alfa Romeo knew about sports car dynamics and distil it into one head-turning premium supermini. Aimed at the MINI but offering greater practicality, value and high street wow factor, this Italian alternative was first launched in 2009, but we'd recommend that in buying a used one, you try and stretch to one of the much improved post-2014-era facelifted versions - which is what we're going to look at here. These cars were much enhanced by smarter looks inside and out that built on an impressively frugal range of engines and a uniquely special feel. Can small cars from the 2014-2018 era that are small and efficient really also be desirable? Alfa reckons so.
Models
3dr hatch (0.9, 1.4 petrol, 1.3, 1.6 diesel [Turismo, Lusso, Progressive, Distinctive, Veloce, Sportiva, Quadrifoglio Verde, Turismo Sport special edition)
History
It took a long time for us to see a product that properly competed with BMW's MINI. That car proved that European drivers were prepared to pay quite a premium for something three-door and compact, provided it was stylish, sporty and had the right brand cachet. Step forward Alfa Romeo's MiTo, first announced in 2009 but thoroughly revised in late 2013 to create the car we're going to look at here.
Thirty years ago, enthusiasts on real world budgets dreamed of a compact Italian hatchback packing all of Alfa's heritage and spirit into a four-metre length - and realised it with the iconic Alfasud. This MiTo always aimed to satisfy their kids in exactly the same way. If you're wondering about the name, well it combines the first two letters of Milan (where Alfa Romeo was conceived) and Turin - or in Italian 'Torino' - (where the MiTo was made). More importantly though, this was the car that returned its brand to the supermini segment, a true successor not only to the Alfasud but also to the iconic Junior models of the Sixties.
But while those cars were Alfa-engineered through and through, this one was developed in more constrained times that required it to share the underpinnings and engineware of Fiat's Punto. Fortunately for potential buyers, the two cars had a very different feel thanks to the development of MiTo-specific steering, seating, suspension and brakes. The Milanese maker claimed that the engines were tuned differently too and of course, there were this car's unique looks. So far so good.
Early MiTo sales were certainly encouraging, especially after hi-tech Multijet II diesel and 1.4-litre MultiAir petrol units were installed beneath the bonnet from 2010 onwards. By 2013 though, things were tailing off as buyers at the premium end of the small car sector began to be tempted away by direct rivals like Audi's A1 and the prospect of the third generation modern era MINI. Alfa urgently needed to rejuvenate this car. They did with this facelifted MiTo that sold until the car was discontinued in early 2019.
What You Get
Most cars have some kind of styling brand identity but with an Alfa, the whole design has a unique look that could belong to no other marque - and it's one you'll either love or hate. The front end ought to look a little awkward, the shield-shaped front grille with its serpent-eating-baby badge pushing the number plate awkwardly to its left. For us though, somehow it all just works, with rounded jewel-like front and rear lights perfectly setting off sleek, aerodynamic bodywork derived from 450bhp Alfa's 8C Competizione supercar.
This facelifted post-2014-era MiTo remained a three-door-only shape and at first glance, little seemed to have changed in comparison to the car we were first presented with back in 2009. True Alfisti who care to peer a little closer though will notice the improvements visited upon this improved model: the small but subtle changes made to the chromed front grille, the titanium grey headlamp and tail lamp surrounds, the tinted rear windows and the sports rear bumper.
The same mantra of careful improvement was also applied to the cabin with its revised dashboard, smarter steering wheel, more supportive seats and upgraded plastics. Make sure you avoid the odd (and fortunately optional) black-to-red fading dashboard finish though in favour of the more muted grey-to-black finish most original buyers wanted. Get beyond that and the first thing you'll notice upon entry is the 5-inch Uconnect touch screen infotainment system with its voice recognition, Bluetooth and optional sat nav features. This set-up also supports text-to-speech and audio streaming technologies and brought this small Alfa properly into the modern era.
Otherwise, things were much as before. If you're going to pay premium money for something sized somewhere between a supermini and a family hatchback, then you want it to feel pretty special inside as well as out - and the MiTo doesn't disappoint. The main dials are hooded in true Alfa-style and the optional carbonfibre-look dashboard covering is part of a variety of racy trim materials employed to impressively up-market effect. It's a comfortable driving environment too - unlike Alfa's of old - though there is the small caveat of a reduction in headroom when the optional sunroof is specified.
On the back seat, space for heads and legs is restricted, but a couple of adults on shorter journeys can be reasonably comfortable and two children will be fine. At a pinch, you could even fit three youngsters in were it not for the fact that there are only two seatbelts in the back. On the plus side, there's certainly a lot more room than you'll find in a rival third generation modern era MINI Hatch, even if it is a little awkward for folk to get in to start with.
Talking of MINIs, let's compare the two cars in terms of luggage space. Lift the rear hatch - the badge neatly doubles as a boot release - and you'll find that this Alfa's cargo bay is around 25% larger than the space its Oxford-built competitor from this era can offer, though the opening you must use to access that room is rather narrow with a very high loading lip to lump stuff over. As usual, you can extend the capacity on offer by pushing forward the rear seat - though the usual split-folding arrangement you'd expect was, rather meanly, only available at extra cost for original purchasers.
What You Pay
Please contact us for an exact up-to-date valuation.
What to Look For
The MiTo has a reliability record that's at the lower end of acceptable. The engines tend to be solid and rustproofing is excellent. Issues reported by owners include speakers that frequently fail, chrome trims losing their lustre and front spoiler lips coming adrift. One owner reported a rear wiper that went off on its own when the ignition was switched on. In fact, there were a lot of reports of electrical faults in our survey, so make very sure that everything works on your test drive. Check the tyre wear across the tread in the 170PS versions. They have an appetite for tyre shoulders. You'll find scrapes on most MiTo bumpers due to the undercarriage and bumper issues. The underneath strut brace is weak and too low, so gets damaged easily. The gear knob can work loose, the air vents are very delicate and do not take much movement over time before snapping the clips. The electric windows van get stuck every now and then and shoot back down. The wipers can move slightly up the windscreen at motorway speeds. And the engine cover has been known to rattle on brackets or the cover near the turbo. Check all these things. And check for the usual alloy wheels scuffs and interior child damage. Insist on a full service history.
Replacement Parts
(approx based on a 2014 MiTo 0.9 excl. VAT) Parts are a bit more expensive than you'd expect to pay for many similarly-sized cars. An air filter sits in the £10-£22 bracket. An oil filter sits in the £15-£19 bracket. Wiper blades sit in the £10-£13 bracket. A pair of front brake pads sits in the £22-£50 bracket. A pair of rear brake pads sits in the £26-£52 bracket. A pair of front brake discs sits in the £48-£80 bracket. A pair of rear brake discs sits in the £36-£75 bracket. A thermostat is around £30. A rear shock absorber is around £52.
On the Road
So, to what an Alfa Romeo should be about - the driving experience. First impressions are good. You sit lower than you would in most rival premium superminis - certainly lower than you would in the Fiat Punto that shares this car's basic structure and many of its oily bits. There's a lovely three-spoke leather-trimmed steering wheel to grip and ahead of you lie a lovely set of deeply cowled instruments. It's a proper driver's cockpit. Beyond that, you'd hope perhaps, for an Alfa to have its own unique engine. Sadly, in the modern world, that idea makes no sense at this price point but the Milanese engineers have done a good job in tweaking the powerplants that are available to give them some high-revving, sweet-sounding Alfa-like character.
All these units are turbocharged, with a choice of three petrol options and two diesels in the revised post-2014 MiTo line-up. Let's start with the diesels, 1.3 and 1.6-litre JTDm-2 units offering either 85 or 120bhp. We ideally wouldn't choose a black pump-fuelled MiTo, but if cost or circumstance meant we had to have one, then we'd opt for the far more efficient 1.3-litre unit. Thanks to a meaty 200Nm of torque, it pulls lustily from lower speeds, with overtaking capability more potent than the 12.9s 0-62mph sprint time would suggest. Go for the 1.6-litre variant and you're looking at rest to 62mph in 9.9s on the way to 123mph.
But don't go the diesel route before checking out what petrol-engined MiTo models have to offer. We'd recommend the version that's arguably the cleverest in the range, the entry level two-cylinder 0.9-litre TwinAir variant, which in this improved line-up got a 20bhp shot in the arm to take its output to 105bhp - enough to properly compete with its arch-rival, the MINI One. That's still not sufficient to make this car especially quick: thanks in part to a fairly porky kerb weight of 1,130kgs, 0-62mph takes 11.4s en route to 114mph. Having said that, there are other virtues on offer to compensate for the lack of outright speed.
This certainly isn't what you'd call a quiet powerplant - quite the opposite in fact, offering a distinct but not unpleasant roar under strong acceleration that feels very Alfa-like. If you simply want refined urban motoring, you might not like it at all - but then in that case, you probably wouldn't even be considering this car in the first place. If, on the other hand, you need an efficient little car but still have a little red mist pumping through your veins, we could imagine that you might like it very much.
Providing, that is, you don't mind thrashing this engine quite hard to make decent progress. This unit doesn't, after all, really get into its stride until about 3,000rpm. If having to rev the thing that hard for decent forward motion isn't for you, then you're likely to be much happier opting for the petrol alternative to TwinAir MiTo motoring - namely a variant with the Fiat group's clever 1.4-litre MultiAir engine, offered with either 135 or 170hp. True, by 2014 this unit was no longer the class-leading powerplant it was when first introduced to the MiTo line-up back in 2010 but it still offered a decent balance between economy and performance, with plenty of diesel-like pulling power at low to medium engine speeds. This, and the close ratio gearbox, is just what you need for getting swiftly around town. Most will opt for this unit in 135bhp guise where it delivers 0-62mph in 8.4s on the way to 129mph. There's also the option in this variant - and this variant only - of Alfa's smooth dual-clutch 6-speeed TCT automatic transmission as an alternative to the slick-shifting 6-speed manual 'box.
To go faster in this car means opting for the faster of the two 1.4-litre MultiAir units, the 170hp engine found in the rarely seen top-of-the-range 'QV' or Quadrifoglio Verde hot hatch model. It's tempting to dismiss this variant out of hand in the modernday shopping rocket market. After all, for the same kind of money, you could up your power output to nearly 200hp in rivals from this era like the MINI Cooper S, Peugeot's 208 GTi or a Renaultsport Clio. But speed isn't everything and there's still nothing else in this sector from this era quite like this MiTo QV's active suspension set-up, known in Alfa-speak as 'SDC' or 'Synaptic Damping Control'. To be frank, it's a very welcome feature on this top variant, for the ride quality you get in standard MiTo models really can be rather over-firm and crashy, even with the passive dual rate suspension that's included on all 1.4 and 1.6-litre versions. Would that SDC active suspension was fitted across the range. So how does it work? Well, based on the road surface and driver input, sensors around the car automatically adjust the dampers to enhance both handling and grip, with the same information further used to tweak both steering and braking via the MiTo's VDC stability control package.
This active suspension set-up can be fine-tuned via a feature that is really this MiTo's piece de resistance, the D.N.A selectable driving mode system that was fitted as standard across the line-up for quick driver control of throttle and transmission response, power steering assistance, stability control and, in the case of the TCT automatic model, gear change timings too. The initials stand for 'Dynamic', 'Normal' and 'All-weather' and these three settings are accessible via a three-position rocker switch that's rather tucked away behind the gear lever. You really need to have it set in 'Dynamic' all the time for mainstream versions of this car to have any real get-up-and-go, so it's useful that in this revised model, when you re-start the car after previously turning it off and walking away, it reverts back to whatever mode you were using last. Unlike some systems of this sort, you don't need to be a professional driver to notice the difference it makes, especially if you're driving a 1.4-litre MultiAir model where, courtesy of an extra overboost effect for the turbo, switching to 'Dynamic' mode really makes the car wake up and take an interest in the road ahead.
Which is something we're assuming that all potential MiTo customers will want to do at least some of the time. To help in this regard, Alfa turned to some sophisticated electronics to try and further set their car apart. The first, we're not totally sure about. The DST (or Dynamic Steering Torque) system is supposed to give a counter-steering effect to combat oversteer and help maintain an even course through quick corners. No doubt it does, but the whole electric set-up feels a little over-assisted and somewhat vaguer than we'd expect from a car of this kind. Much better thought out is the use across the range of Alfa's clever Q2 differential, which diverts engine torque to the wheel that has the grip to use it, so uselessly spinning wheels aren't a part of hard cornering. The brakes are very effective too and you won't have to over-use them into bends as body roll's well controlled. Enter your favourite corner too fast and there's also a CBC (Cornering Brake Control) system to discharge the pressure at each wheel and maintain vehicle stability.
Overall
Will this be remembered as a classically charismatic Alfa Romeo? Possibly not. Take a drive in the Milanese brand's brilliant 4C roadster if you want one of those. But that's an uncompromising poster car, not an especially profitable one. This MiTo, in contrast, had to play a fundamental role in keeping its company afloat by appealing to a much broader palate of automotive tastes in the premium supermini segment. Individual enough to keep dyed-in-the-wool 'Alfisti' folk happy, it had at the same time to be accessible enough for a new generation of buyers simply looking for style and performance in a compact, practical package. A difficult balance to strike.
As to the result, well it depends on how emotionally detached you can be when it comes to your purchasing decision. Assess this car against, say, a rival Audi A1 using a cold, clinical scorecard and your money would probably go Ingolstadt's way. But in return, you'd get a cold, clinical piece of compact automotive real estate. And if you think life's too short for that kind of thing, we'd find it hard to disagree.
Yes, this car is far from perfect, but models from this Milanese maker never were perfect. Loyal buyers stuck with them because they looked and sounded great and felt more special than anything else of comparable price. Observations which are still true here and qualities emphasised by this much improved post-2014 model with its plusher cabin, smarter looks and pokier TwinAir engine. You could see how someone looking at an up-market Fiesta or Corsa but seeking something just as efficient with a dash of extra pizzazz could be really taken with one. Something with a bit of heart. Something with a bit of style. Something with a bit of latin spirit. The Alfa legend lives on.