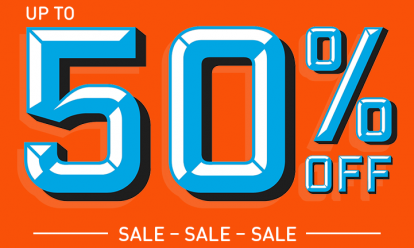 Get covered in our half price Breakdown Cover sale from just £7 a month.* We're the UK's best breakdown provider as voted by Auto Express drivers 2021.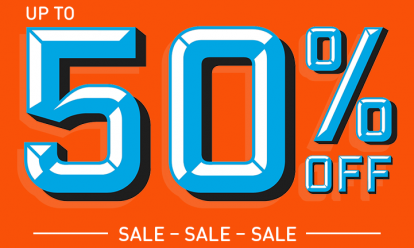 BY ANDY ENRIGHT
Introduction
Far be it from me to perpetuate national stereotypes, but according to Hyundai, the Accent's popularity in Scotland and Northern Ireland is due to its "brilliant value for money" and it is indeed an endearing image. Canny Celts, perhaps realising that here was a Focus sized car for Fiesta money have purportedly been queuing up to demand their regional Accents, with resultant sales doubling in under three years. As a used proposition the Accent is a good bet, even for the English.
Models
Models Covered:
(Accent 3/5dr hatch 1.3, 1.5 petrol [I, Si, GSi, CDX, MVi, Atlantic])
History
The Accent range was launched in October 1994 and established a useful beachhead for Hyundai in the UK, recovering as it was from its rather woeful first tranche of imports such as the Pony and the (somewhat less than) Stellar. The Accent was different. It still offered a lot of car for the money, but it no longer appeared to be a decade behind the times. Fast forward to 2000 when an all-new Accent range was introduced. Bigger, more powerful and more reliable the Accent became a serious proposition. The major manufacturers started paying attention to the South Korean upstarts and when Hyundai developed an Accent World Rally Car the jibes that had dogged Hyundai for so long soon evaporated. Available as a three or five door hatchback with either 1.3 or 1.5-litre engines the Accent has consistently scored well in product satisfaction surveys. It's not wildly exciting, but the little Hyundai makes an excellent used buy for those who aren't after the last word in urban sophistication.
In 2003 the range was substantially updated, with the addition of a 1.6-litre engine replacing the 1.5-litre unit. Four-door models replaced three-door versions and with smarter styling and better equipment levels, the Accent range was subtly shifted upmarket. By spring 2004, the 3-door was back but only in entry-level 1.3-litre GSi form. Run out models badged Accent Atlantic were introduced late in 2006 but this Accent was replaced by the i30 model in the summer of 2007.
What You Get
Despite the great leap forward over its predecessor, it would be difficult to mistake an Accent for a Focus in the supermarket car park. If it were placing a lonely-hearts ad, the Accent would describe itself as full figured and honest, which is a gentle way of saying dumpy and plain. This being so, the Accent does dumpy and plain really rather well, resisting the temptation to add token flair which might well spoil the effect. It sports a grille that wears a smile more forced than that witnessed when Portillo lost his seat, and the interior is a uniform sea of grey. In this unremittingly monochrome cabin, one begins to engender the feeling that this is somehow deliberate, an almost ironic pastiche of visual sterility. There is nothing to look at, nothing neat, wry, original or slick, yet it all works intuitively, with a broadly impressive perception of quality.
The seats are decently supportive and height adjustment for the driver's seat is now standard on the top-spec models. The boot is generous and the 321 litres of space can be well utilised thanks to the boxy shape, wide opening and low load height. As before, the rear seatbacks fold to extend luggage space.
Accent buyers have usually proved remarkably pleased with their purchases. A customer survey for Which? in September 2000 named the Accent as the UK's joint most reliable car, a distinction it shared with the Toyota RAV4. Hyundai also quote an extremely high level of customer satisfaction and loyalty.
What You Pay
Please contact us for an exact up-to-date valuation.
What to Look For
Try for a 1.5-litre model, not because it's much more powerful (it isn't) but because you'll get power steering as standard. Not much goes wrong but the interiors don't wear well and some examples may show signs of heavy front tyre wear.
Replacement Parts
(Approx - based on an Accent 1.5) A clutch assembly is about £125 and brake pads around £45. You'll pay around £100 for a headlamp, around £170 for a radiator, around £205 for a windscreen and up to £40 for a quality tyre. A pair of shock absorbers is around £75.
On the Road
The previous Accent was criticised for a lack of European standards of refinement - too much engine, wind and road noise in other words. Hyundai has worked hard on this, developing new double door seals and additional soundproofing in the door pillars and floor for the latest models. Further development of the suspension and engine mounts has also reduced noise and vibration. However, it has to be said that the engineers' efforts haven't been entirely successful and the Accent's refinement, though better, isn't quite up to the standard of the best of its European rivals.
Hyundai's 1.3 and 1.5-litre engines are relatively new designs and are carried over to the latest Accent with only detail changes which help improve fuel economy by up to 12 per cent. The 1.3 develops 84bhp and 113Nm of torque and accelerates the Accent from rest to 60mph in 12.5 seconds on the way to 105mph. The mainstream 1.5, with 88bhp and 132Nm of torque on tap, shaves only a second off the 0-60 time but is generally a bit more relaxed and is the one to choose if you do much of your driving out of town. There's also a 101bhp version of this unit for the flagship MVi hot hatch model.
Hyundai have also responded to criticism of the old Accent's sloppy gearshift by redesigning the mechanism so it's more strongly weighted and positive to use. A four-speed automatic transmission is optional across the range. The latest Accent handles well, too. There's plenty of weight and feel in the steering, the suspension absorbs bumps well and the car feels surprisingly agile when pushed hard through corners.
Overall
Offering a lot of car for the money has always been an easy task. Offering something that's class competitive is a tougher call. The Accent comes closer than many with an enviable reliability record, solid engineering and styling that's not too embarrassing. No, it's not in the same realm of sophistication as cars like the Citroen C3, but at these prices its churlish to nitpick.