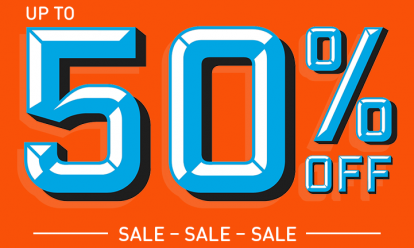 Get covered in our half price Breakdown Cover sale from just £7 a month.* We're the UK's best breakdown provider as voted by Auto Express drivers 2021.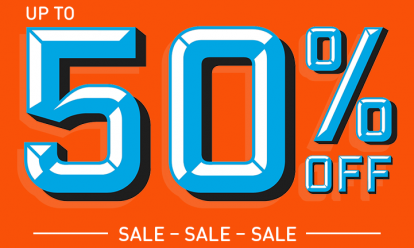 BY JONATHAN CROUCH
Introduction
The third generation SEAT Leon family hatchback proved to be a very complete package. Better looking than its predecessor, it proved to be sporty to drive, classy inside and out and was fitted with super-efficient engines and plenty of hi-tech equipment. It was exactly the car the Spanish brand needed to resurrect its fortunes in the Focus-class sector. Does it make a good used buy? Let's find out.
Models
5dr hatch / 3dr 'SC' Coupe / 5dr 'ST' Estate (1.2 TSI, 1.4TSI, 1.8TSI, 2.0TSI / 1.6 TDI, 2.0 TDI)
History
Like its predecessors, SEAT's third generation Leon model took most of the ingredients you'd pay thousands more for in a Volkswagen Golf or an Audi A3 and re-packaged them into a sportier-looking design costing thousands less. Such has always been the selling point of this car - at least amongst buyers prepared to overlook the gap in perceived quality to Audi and Volkswagen - and the fact that the same selling proposition has always also applied to Skoda's even cheaper Octavia. By 2012 and the launch of the third generation SEAT Leon model we look at here, things were changing a little. The Spanish brand aimed to give this MK3 version a classier feel in its own right. Yet the company continued to sell this family hatch with a price tag low enough to undercut an Octavia and make this the least expensive route into the Volkswagen Group's most sophisticated family hatchback technology.
For many UK buyers, the Leon has always epitomised what SEAT stands for but some of these people had to adjust their thinking a little with this third generation design. For one thing, this MK3 model was offered not only as a five-door hatch but also as a three-door 'SC' coupe and as an 'ST' estate. For another, equipment was fitted in this car that previously, buyers simply wouldn't have associated with a 'value' brand like SEAT. A 'democratisation' of luxury that the company hoped would change people's whole perception of what a Focus-sized family hatchback could actually be. It was a promising package.
What You Get
SEAT stylists say that they used a special tool to design this car: light. Every day, the prototype was wheeled outside so the team could see how the reflections and highlights looked under the clear Spanish sun. The end result, the purest interpretation yet of the company's 'arrow head' design philosophy, is a reward for such attention to detail, a decisive, sharply drawn shape with a clean, crisp, racy look that's especially eye-catching when dressed to kill.
Here, we're focusing on the five-door hatch which, unlike the MK2 model, no longer had to try and look like a sporty 3-door coupe by building in its rear door handles into the rear windows. That's because the third generation Leon range offered an SC Coupe bodystyle, as well as a capacious ST estate. All get the same beady-eyed front end with a set of angular Audi-style headlamps either side of the usual trapezoidal SEAT grille, lights that could for the first time in this segment be specified in full LED form.
Moving around the car, you notice the self-confident wheel-at-each-corner stance with its slight shift of visual weight over the back wheels where the characteristic SEAT 'Linea Dinamica' runs rearwards over the arches. And it's also a clever piece of design as well as a good looking one, the angular panelwork draped over SEAT's version of the Volkswagen Group's MQB modular transverse platform, stiffer, tougher, lighter and more hi-tech. Underpinning a shape that somehow manages to be smaller, yet bigger: we'd better explain.
A slightly longer wheelbase means that there's more interior room than there was in the second generation Leon, despite the fact that this version is 52mm shorter; that means 14mm more headroom and 14mm more legroom - enough to make a difference even if it's not enough to make three adults especially comfortable on a longer trip. But then no Focus-class family hatch really manages that.
Out back, there's a decently sized 380-litre boot 39-litres bigger than the previous model could offer and 64-litres larger than that of a rival Ford Focus. Push forward the 60/40 split-folding rear bench and you can extend that to 1,210-litres.
And up front? Well the driving position's excellent but what those familiar with previous generation versions of this car will most notice is the massively improved cabin quality. The best that the Volkswagen Group can do is naturally reserved for VW's Golf and the upwardly mobile Audi A3 but this was certainly a giant leap forward for SEAT. It may lose out a little in terms of chromed highlights and soft-touch plastic but by the same token, it is in many respects a more interesting place to be with unusual trapezoidal shapes for things like the door handles and the airvents. And you don't have to put up with arguably pointless touches like push button starters and electronic handbrakes.
Dominating the centre part of the dashboard and higher set than before is the infotainment touchscreen, or, as SEAT likes to call it, the EASYCONNECT operating system, with carousel-style graphics also replicated on the additional screen you'll find in the centre of the instrument cluster. Via the main EASY CONNECT touchscreen, offered in two sizes, you can access the stereo, the onboard computer or the Bluetooth 'phone function or, if specified, the optional Navigation, Drive Profile or Parking Sensor functions.
What You Pay
Please contact us for an exact up-to-date valuation.
What to Look For
As a whole, buyers of the MK3 model SEAT Leon seem to be a pretty satisfied lot, though we did come across a few issues in our survey. There were quite a few gearshift issues, so check that out on your test drive. One owner we came across had had trouble selecting first; another with selecting 2nd and 3rd; and yet another with selecting 4th, 5th and 6th. Whilst you're on your test drive, look out for any signs of sluggish running - a few owners reported that. Oh and listen out for suspension rattles, another reported issue.
One problem that SEAT are apparently aware of is the occasional tendency for a few rogue 2.0 TDI diesel models to suffer an occasional loss of power when cruising on constant throttle. One owner we came across had a door seal leak, another had a dashboard lighting issue. Bear in mind too that headlight bulbs are very expensive to replace.
Replacement Parts
(approx based on a 2013 1.6 TDI) A set of brake pads are between £13-£15. Brake discs cost around £30 - or between £60 to £70 if you want a pricier brand. Air filters are in the £17 to £20 bracket. Oil filters cost around £8-£10 and fuel filters between £15 and £22. You'll pay around £10 to £25 for a wiper blade. A timing belt would be around £45. Bash one of the wing mirrors and you're looking at paying between £27 and £33 for a replacement (or up to £66 for a pricier brand).
On the Road
A SEAT is supposed to feel sporty. We've always been told that. Whether it should be is another question. After all, there've been times over the last decade when we've driven SEAT models on which such sportiness has been somewhat forced, with over-firm suspension bringing an unwelcome touch of Silverstone to the school run. Fine perhaps for more dynamic FR and Cupra Leon models but calculated to alienate customers used to the smooth-riding excellence of a rival Ford Focus or Volkswagen Golf.
So this third generation version had to get its act together here: it has. In this, the Spanish engineers have been helped immeasurably by the fact that like its Volkswagen Group cousins, the Audi A3, the Volkswagen Golf and the Skoda Octavia - but unlike SEAT's other family hatch, the Toledo - this car rides on the organisation's hi-tech MQB platform, underpinnings upon which billions of euros have been lavished. It shows too, this car able to handle even the poorest surfaces with supple confidence, yet hold its own on the twisty stuff, where bodyroll is well controlled.
This is proper 'sportiness', complementing the agile, eager feel that's always epitomised Leon motoring in its pokier guises. Yet even if you choose one of the more firmly-specifed 'FR' models with their lower, stiffer suspension and wider tyres, it's a dynamic recipe you'll be happy to live with in the traffic jams, urban jungles and motorway mileages of real life. There's an extra dash of spirit in this car which for some reason, you don't feel in an apparently identical Volkswagen Golf. Perhaps the sportier styling and more dynamic brand image that this SEAT has lead you to push it that little bit harder, revealing unexpected handling talent that a Golf or an Octavia could also offer if only given the chance. Maybe. But somehow we doubt it.
But if we can't explain to you why an entry-level Leon can offer a sportier drive than the class norm, we can at least elaborate on the reasons why the pokier variants further up the range really relish a good flogging. Go for a model with more than 150PS and it'll also come with multilink rear suspension. It's a set-up more suitable for high performance driving, with five links per side allowing greater lateral movement for improved contact with the road, particularly during high speed cornering when the tyres are at the limit of their grip. It's a pity more Leon variants don't get it. After all, Ford fits such a set-up to even the humblest versions of its rival Focus model.
Still, at least most Leons do get the clever XDS electronic differential lock, there to help you get the power down more quickly out of tight corners, dialing out understeer and firing you from bend to bend. Something you'll feel minded to enjoy pretty often in the sportiest variants, the 265PS Cupra - which offers a 2.0-litre TSI turbo petrol engine in a form even pokier than that used in the VW Golf GTI - and the FR 2.0 TDI 184PS, a car able to match 65mpg economy with 140mph performance.
Of course most Leon buyers will be looking at much humbler variant - like the 150PS 2.0-litre TDI diesel many buyers will choose. Mind you, this car still has a pretty good turn of speed, a beefy 330Nm of torque making possible 62mph from rest in 8.4s on the way to a maximum of 134mph. This is the least powerful route into one of the sportier 'FR' (or 'Formula Racing') models which, along with the top Cupra variant, get SEAT's 'Drive Profile' system which promises to change your car's dynamic character at the touch of a button - or, to be more accurate in this case, at the touch of a touchscreen.
How does it work? Well, you press the provided 'mode' button on the dash and up the 'Drive Profile' option pops on the central infotainment screen. There are three main settings - 'Sport', 'Comfort' and 'Eco' - which appropriately tweak steering feel, throttle response and, on DSG auto versions, transmission change points. Select 'Sport' and you also get a couple of red mist-inducing additions: the cabin and instrument lighting changes from white to red, while a sound actuator emphasises the engine note. All the 'Drive Profile' elements can also be individually fiddled with via an extra 'Individual' mode.
Nice to have perhaps but hardly of crucial value in ordinary day-to-day family hatchback driving. The kind of motoring you'd very happily complete at the wheel of the Leon variant that proved to be Britain's biggest seller, the 105PS 1.6 TDI diesel. Like the 105PS 1.2-litre TSI entry-level petrol unit, it makes 62mph from rest in about 10s on the way to around 120mph. If that's really not fast enough, then two other petrol options remain, a 1.4 TSI with 140PS and a 1.8 TSI with 180PS. For the 1.4, the option of ACT (or 'Active Cylinder Technology') was developed to seamlessly cut out two of the four cylinders for greater efficiency under low or medium throttle. And talking of hi-tech, most Leon variants were offered with the option of a twin-clutch DSG auto gearbox, the clever kind that pre-selects the next gear even before you've left the last one.
Overall
This MK3 model Leon marked a fresh chapter in SEAT history. Redesigned from the ground up, it proved to be more confident, more dynamic and filled with bright ideas. Buyers got a wider range of bodystyles, a more efficient range of engines and hi-tech that not only lay under the skin but also sat within the cabin where owners could appreciate it every day. It was all beautifully functional.
Whether there really is 'latin spirit in every one' is another question of course. In the case of sportier versions like the FR models, we'd be tempted to say yes. Live with one of these, then check out what the same money will buy you and you might well agree. True, there are cheaper Focus class family hatchbacks but of these, we can't off hand think of any we'd rather have on our driveway.
And that could make all the difference. On a pure value-versus-quality basis, this MK3 Leon sits amongst the pick of the Volkswagen Group offerings in the Focus-class sector in its era. And that also makes it one of the key segment benchmarks outside the Wolfsburg family of brands. Which in turn, makes it a very good car indeed.