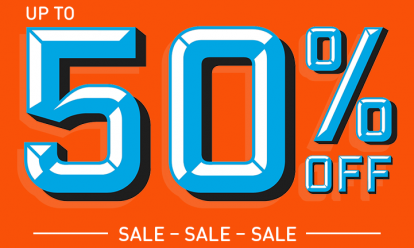 Get covered in our half price Breakdown Cover sale from just £7 a month.* We're the UK's best breakdown provider as voted by Auto Express drivers 2021.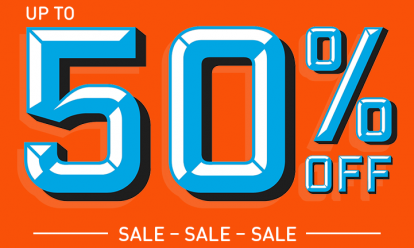 BY ANDY ENRIGHT
Introduction
Mention the Citroen C4 to most people and you'll be rewarded with a blank look. Ask about the dancing robot instead and there will be that instant flash of recognition, a classic case of the advertisement being more memorable than the product. Perhaps this is a little harsh on the C4 as it introduced a welcome dash of individuality to the middle of a Citroen range that was previously populated by cars like the Xsara. Now that used examples are filtering onto the market in decent numbers, does the C4 make a compelling case for itself second time round?
Models
Models Covered:
(5dr Hatch, 3dr Coupe 1.4, 1.6, 2.0 petrol 1.6, 2.0 HDi diesel [LX, SX, VT, VTR, VTR+, VTS, Exclusive])
History
When the Citroen C4 was introduced in October 2004, few were expecting quite such a barrage of technology. It was as if the French company realised it needed to differentiate itself from its more staid Peugeot sister company and did so by cramming all manner of electronic gadgetry into the C4. The basic package was, as you might expect, not hugely different to the Peugeot 307, but on top of this tried and tested running gear Citroen put a far slinkier body and also introduced three-door models, dubbed Coupe variants, right from the outset. With a range of very good engines, modern styling, excellent dealer support and improved build quality, sales were very promising and continue to hold firm.
What You Get
Two distinctly different body styles are available and Citroen have taken a leaf out of Vauxhall's book in their product development plans. By introducing plenty of MPV-style models, Vauxhall left themselves free to design sportier and more dynamic versions of their 'regular' cars. Citroen followed suit and, divested of the need to seat seven people and their 1.5-litre bottles of pop, the C4 looks extremely svelte, both in five-door hatchback form and three-door Coupe format.
There's an element of Ford Focus to the rear window line but the C4 is more extreme still, even the hatchback boasting a coupe-like silhouette. Early shots of a C4 rally car mockup left many with moistened palms and the sporty VTS version of the Coupe will be the model for them. With big alloys and spoilers, this car is a real knockout. Citroen claimed class-leading aerodynamics when the C4 was launched, the drag coefficent of just 0.28 paying dividends not only in performance and economy but also in keeping the all-important CO2 emissions in check.
This being Citroen, we can take a whole host of innovations for granted and the C4 doesn't come up short. An involuntary lane departure warning system has been developed that aims to prevent drivers from losing concentration or dozing off at the wheel. Moving dual function Xenon headlamps offer improved lighting when cornering and provide a neat historical throwback to the DS model.
No car in this class can succeed unless it scores well on the safety front and Citroen has achieved a full set of stars in the EuroNCAP safety tests. The multi-function steering wheel houses a whole host of the controls from the centre console, ensuring that the driver is in touch with the control of the vehicle at all times. Despite the multitude of functions marshalled by the tiller, there's still room for an airbag that Citroen claims offers better protection than any of their prior designs.
Building in features more often seen on luxury cars is an ongoing theme, the C4 featuring laminated side window glass. Not only does this aid safety in the result of an accident, it also provides enhanced protection against crime and even boosts the cabin's acoustic qualities. Manufacturers of car stereos have long lamented the fact that with a high proportion of echoing surfaces, the car's interior is one of the most acoustically challenging environments in which to create great sounding music reproduction. It has been found that the insulating layer of clear plastic inside a laminated windscreen produced less acoustic scatter than the harsher echoes that rebounded off a more brittle toughened screen.
The C4 even features a scented air freshener built into the dashboard to keep things fresh. One of the nicer detail touches is a translucent instrument cluster that adjusts to ambient light levels, giving a clear readout whatever the light conditions. Many cars offer LCD screens that are virtually impossible to read in daylight and if you switch your headlamps on so that other cars can see you coming, the problem can get worse. Thankfully, Citroen spent some time and money coming up with a solution.
What You Pay
Please contact us for an exact up-to-date valuation.
What to Look For
No significant faults have yet to be reported but a few niggling problems were experienced on early cars. These included rather uneven body panel alignment, interior carpeting that easily comes unstuck and electrics which have been known to briefly die before spontaneously resurrecting themselves. It must be stressed that these issues afflicted only the very first batch of cars and Citroen is confident that these teething troubles were soon ironed out. Otherwise the C4 should be an extremely safe bet.
Replacement Parts
(approx based on a 2004 C4 VTR+) Consumables for the Citroen C4 are reasonably priced. An air filter is around £10 with an oil filter retailing at approximately £15. Spark plugs are £9 each with a timing belt weighing in at the £30 mark.
On the Road
The diesels are the cars to go for in the C4. The HDi range opens with an engine that made its debut in the C4, although in fact, it's simply a lower output version of the 110bhp 1.6-litre HDi engine that had already appeared elsewhere in the manufacturer's line-up. With 92bhp, this 1.6-litre 16-valve unit still delivers a fair turn of speed, particularly lower in the rev range where the 159lb/ft of torque at 1,750rpm makes its presence felt. At higher speeds, throttle response is less than immediate but 112mph is possible if you persevere. This engine is the budget diesel choice and, as such, will be bought as much for its claimed 60mpg fuel consumption as its performance credentials.
Next up is that 110bhp 1.6-litre HDi engine we just mentioned and while the official performance figures aren't a massive improvement over the 92bhp engine (11.2s 0-60mph and 119mph top speed instead of 12.5s and 112mph) there is noticeably more urge off the line. Maximum torque here is 177lb/ft at 1,750rpm and average fuel economy is said to be 60mpg - identical to the less powerful 1.6-litre engine. Both of these 1.6-litre units are extremely quiet, whether you're inside at the wheel or standing outside admiring the view.
The ultimate C4 HDi is the 138bhp 2.0-litre 16-valve version and it's less quietly spoken than the 1.6-litre contingent. That mild extra gruffness, however, is a price that the keen driver will be happy to pay for a 9.7s 0-60mph sprint. This powerplant feels significantly more muscular at lower engine speeds thanks to a brutal 236lb/ft of torque at 2,000rpm and it's more responsive higher in the range too. The other big factor that will draw buyers in the direction of the largest HDi is its gearbox. The 5-cog set-up that's matched to the 1.6-litre units feels loose and aimless in the worst Citroen traditions but the 6-speed 'box you get with the 2.0-litre is a big improvement. The 2.0-litre manages a creditable 52mpg average fuel consumption and like all the C4's HDi engines, it's compliant with the Euro IV emissions regulations.
The one engine in the petrol range that's well worth a look is the 180bhp 2.0-litre fitted to the flagship VTS coupe. This model will accelerate to 60mph in 8.1 seconds and see the other side of 140mph, with combined fuel economy pegged at 33.6mpg and carbon dioxide emissions rated at 200g/km.
Overall
The Citroen C4 is a car you'll either love or hate. Despite or perhaps because of strong sales from new coupled with aggressive dealer discounting, the residual values of this car aren't quite as strong as initially predicted and therefore, it's easy for used buyers to snap up a low mileage bargain with fully a third of the value having been shucked away from some models' new prices after just 24 months. The best picks remain the diesels and if you can stretch to a 2.0-litre HDi, it should make a very satisfying family hatch that will take an extremely long time before it starts looking old.