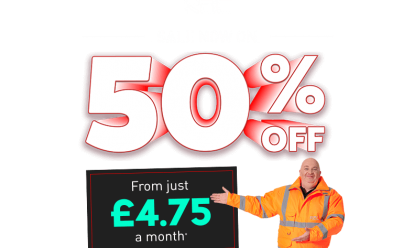 Get covered in our half price Breakdown Cover sale from just £4.75 a month.* We're the UK's best breakdown provider as voted by Auto Express drivers 2021.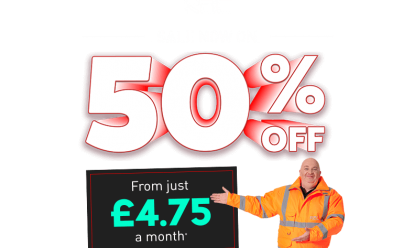 BY ANDY ENRIGHT
Introduction
Given that we've already supplied you with a huge clue, there probably aren't too many prizes for guessing which Japanese car features a coupe variant built in Ohio and a saloon and hatchback range hailing from Swindon. The Honda Accord is a car that for many years had an image as something of a granny chariot, but the fifth generation model, built from 1998 changed all that. Here was a car that was dynamic, good looking, practical and as reliable as a Swiss watch. Used Accords are one of the best buys around - so well built they'll rarely let you down, but not so much in demand that values have gone through the roof. Well, not in the most part.
Models
Models Covered:
Fifth generation Oct 1998 - 2002: 1.8 SALOON [S, LS, ES, SE, SE Sport, SE Executive] / 1.8 HATCHBACK [S, SE, SE Sport, SE Executive] / 2.0 SALOON [LS, ES, SE, SE Sport, SE Executive] / 2.2 SALOON [TYPE R] / 2.0 HATCHBACK SE, SE Sport, SE Executive, Type-V] / 2.3 HATCHBACK & SALOON [Type-V] / 2.0 COUPE [ES] / 3.0 COUPE
History
It wasn't until the fifth generation Accord arrived in 1998 that Honda really had a full-sized class competitive car. Before that Accords had either been too small or too soft and with Korean budget cars eating into that market, the Accord had to shape up or ship out. It shaped up. In Summer 1998, the Coupe was replaced by an all-new US-built model with 2.0-litre four cylinder and V6 powerplants. The saloon range meanwhile, was replaced by an all-new Swindon-built model line-up in October 1998. This, by far the best Accord incarnation yet, offered buyers the choice of 1.8 or 2.0-litre petrol engines, plus a rorty 2.2 in the potent Type R performance variant, which reached the UK early in 1999. Later that year, trim designations for the entire range were changed and five-door hatchbacks became available, matching most saloon versions model for model. However there was no Type-R hatchback nor was there a saloon equivalent of the luxury Type-V hatch.
2001 saw a mild facelift for the Accord range with the amount of models available pared back to simplify things for the customer. That staple item of facelift targets, the front grille, was altered, with a revised 'H' badge and a smarter finish in gunmetal grey. The other facelift favourite, the bumpers, were also made deeper, giving the impression of a lower, sportier car. The rear light covers sport some rather odd horizontal white highlighting. The interior also came in for some minor fettling, with improved seat fabrics and reshaped cushions, a grey metallic instrument binnacle and some improved quality trims and grains.
What You Get
This is a car with a disparate range of objectives. It needed the class to compete with BMW and Audi, yet be priced to sell in Ford or Vauxhall volumes. It required the cabin space to cope with a family, yet the compact looks of a sports saloon. And it also needed sufficient character to charm the enthusiast without irritating the older buyers who have bought so many Accords in the past. Given this starting point, you'd expect a compromise in all three respects, particularly from a car which can afford to offend nobody. Older Accords were always this way, usually inspiring nothing more than ambivalent feelings amongst potential owners. You couldn't think of a single reason not to own one; but you always ended up buying something else.
The fifth generation car is very different. The previous model looked handsome in a bland kind of way, but modifications to the styling of the current version gave it a little more presence. Make no mistake, it's still not going to worry an Audi A4 in the visual impact stakes, but the overall look is subtly effective. Still, it's possible to see where economies have been made in order to bring you the much-vaunted engineering prowess. The S, Sport, SE and Type-R models feature Panasonic RDS cassette tuner units, which probably won't impress buyers who've dug deep for the Type-R. SE Executive and Type-V models get a superior Bose CD system. As befits a Honda product, the changes to this Accord under the skin were more than just superficial. There's a 2.3-litre four cylinder engine for the plush Type-V model. Plus revised gear ratios for the 1.8-litre and 2.0-litre models in order to boost acceleration. And chassis revision to all models (bar the already excellent Type-R). The interior still lacks a sheen of coherent design and the exterior styling won't turn any heads. Get beyond this and the Accord starts to rack up points. As Honda's advertising stresses, the engines are the stars of the show here. If you place mechanical excellence above glitzy showroom appeal, a used Accord could be just your thing.
What You Pay
Please contact us for an exact up-to-date valuation.
What to Look For
Look for a bargain, look for accident damage, but don't expect to find too many Accords with inherent faults. These are well engineered cars with an impeccable reliability record. The only word of caution would concern the Type-R model many of which have spent time lapping the country's racetracks as track day cars. Check the tyres, suspension, oil, clutch and brakes on a suspected weekend warrior.
Replacement Parts
(approx. based on a 1998 Accord 2.0 - ex Vat) A clutch assembly is around £175 and an exhaust system about £420. Allow a budget of around £45 respectively for front brake pads and £40 for the rear. A front headlamp should be around £165. A radiator is about £180, and a starter motor around £280.
On the Road
Late Accords all have an enviable reputation for being good to drive. Even the base model 1.8S boasts a 136bhp engine and Honda never let the fifth generation car's weight build up enough to dull its wits. Chassis revision to all models (bar the already excellent Type-R) were visited upon the range in the 2000/2001 facelift, designed to engineer in a flatter yet more pliant ride, a by-product of which has been improved steering precision. The detail changes even went as far as rear brake pads compounds - which were modified to combat brake squeal at low temperatures.
The stereotypical Accord customer of old probably won't like the Type-R sports saloon model either - but that won't stop Honda from selling every one they can build at Swindon, Subaru Impreza notwithstanding. Here, a 212bhp 2.2-litre four-cylinder engine rockets the car to sixty in 7.2s on the way to 142mph, to the accompaniment of a banshee wail from the motorsport-tuned VTEC engine. Inside, there are body-hugging Recaro seats, a Momo leather steering wheel, white-faced instruments and a titanium gear knob. Outside, there are wide alloy wheels, a heavy bodykit and the option of a huge rear wing; not the kind of thing that will be appreciated in suburbia, the Accord's more natural haunt. The Coupe model is probably the only Accord that feels slightly underwhelming on the road.
Overall
There's really only one rule to follow when it comes to buying a late shape Accord - Buy British. The Swindon-built cars are by far the best and the 2.0i Sport is probably the best value pick of the range. If ever there was a used car you'd choose to rely on for reliability and the ability to provoke a smile, the fifth generation Accord is probably it. Recommended.