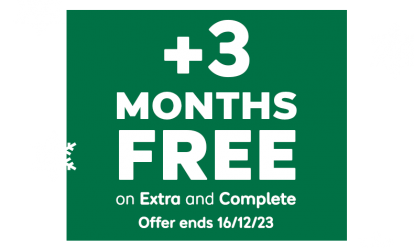 With 12 months of cover, new customers get an extra 3 months for free*.
*Added after 12 months, excludes Basic cover. New customers only. Ends 16/12/23, 7am.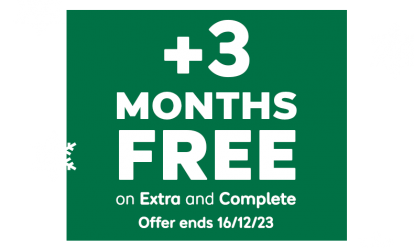 The sixth generation Honda CR-V makes plenty of sense for family customers in search of a quality mid-sized Hybrid SUV, thinks Jonathan Crouch
Ten Second Review
In a sign of the times, it's now possible to plug your Honda CR-V in. That's because the sixth generation version of this model gains a Plug-in Hybrid powertrain to sell alongside the full-Hybrid e:HEV engine most will prefer. Either way, this car has been completely re-designed for a new era, but it's essential character hasn't changed too much.
Background
Honda's CR-V has long been one of the world's strongest selling SUVs. Sometimes, in a market full of more extrovert rivals, we've wondered why. After all, this has never really been a contender that's jumped out at you from the spec sheet. No. You have to drive it. Use it. Fill it with family. Many of those experienced in doing just that probably won't even look at the alternatives before replacing their third, fourth or fifth generation CR-Vs with this MK6 model.
Like its predecessors, this crossover, according to its maker, offers a depth of engineering that many other rivals just don't have. It always has, ever since the original version of this 'Compact Recreational Vehicle' pretty much invented its segment back in 1995, with subsequent models in 2002, 2007, 2012 and 2016 being pushed ever-more up-market. This MK6 CR-V took a bit of time to get to British shores, the car launched in the US in 2022. Unsurprisingly, the core e:HEV model is a full-Hybrid, but new for this sixth generation design is the option of Plug-in Hybrid power, allowing this Honda to better match its arch rival, Toyota's RAV4. Compared to the previous model, this redesigned CR-V is bigger, smarter and better connected too. Sounds promising.
Driving Experience
The CR-V was one of the first mid-sized SUVs to switch to Hybrid power. It's one of the last to also offer a Plug-in Hybrid drivetrain. Most customers will stick with the more affordable self-charging straightforward Hybrid model which, as expected, uses basically the same four cylinder 2.0-litre e:HEV unit as the Civic, developing 181bhp and 335Nm of torque. Top speed is 115mph.
The PHEV powertrain (Honda's first) is also based around 2.0-litre four cylinder power. The engine is mated to a decently-sized 17.7kWh battery which offers an EV range of up to 51 miles. The PHEV version is considerably more powerful and an extra motor mounted on the rear axle gives AWD traction in a different form.
With both models, lots of work has gone into improving the drive experience. The all-new global architecture platform is 15% stiffer, there's a wider track and the suspension and steering have both been re-tuned for more responsive handling. Plus Honda has improved the CVT auto gearbox with a 'Linear Shift Control' function that alters engine revs to more closely mimic a conventional auto as you shift ratios. As a result of all this, Honda claims that this MK6 generation CR-V is more fun to drive and more refined at highway speeds. It'll also be easier to use in town thanks to a wider glasshouse that aids manoeuvres.
Design and Build
This sixth generation CR-V has what Honda calls 'a stronger more aggressive presence', it's looks apparently inspired by US market products like the Ridgeline pick-up truck and the Passport SUV. It certainly bigger in every dimension than its predecessor, 69mm longer and 10mm wider. Most of the usual visual differences are at the front, where there's a more complex honeycomb grille flanked by narrower LED headlights. More familiar is the profile with its CR-V signature tick in the lower window line around the C-pillar, plus there are the usual high-mounted taillights.
Inside up-front, the dashboard architecture is mostly borrowed from the current Civic hatch, which is great if you like clean, ergonomic design: but not so good if for the money being asked here, you were (understandably) hoping for something a bit more premium. Still, it's more than a match for the cabin of a rival RAV4 and there's standard leather upholstery and a clear 9-inch central infotainment screen. Through the 3-spoke wheel, you view a 7-inch digital dial display and there's a wide centre console with the usual USB ports.
Arguably though, the more significant changes lie further back. This time round, Honda has stretched the wheelbase by 40mm, which has delivered 15mm more legroom at the back. The previous generation model was launched with a seven-seat third row option, but we won't see that this time. As for luggage space, the e:HEV Hybrid version offers a large 587-litre boot (90-litres more than before). Unusually, the Plug-in Hybrid variant offers even more trunk space (617-litres) because its battery is located under the floor instead of below the rear seats.
Market and Model
Extra technology has to be accompanied by plumper pricing, which is why you can expect to have to assign a £46,000 budget for this CR-V in e:HEV self-charging Hybrid form - that's with base 'Elegance' trim: the plusher 'Advance' variant you're more likely to want costs closer to £49,000. You'll need more like £54,000 for the Plug-in Hybrid version (which only comes in top 'Advance'-spec). 'Advance' trim gets you standard kit like leather upholstery, heated and ventilated front seats, heated rear seats and, on the PHEV variant, self-parking tech.
All CR-Vs get a very high standard of safety kit, with the 'Honda Sensing' package offering one of the most comprehensive suite of active safety and driver assistive technologies in the class, combining radar and camera tech. Included are 'Forward Collision Warning', a 'Collision Mitigating Braking' system, a 'Lane Keep Assist' system, 'Lane Departure Warning', 'Road Departure Mitigation' and 'Traffic Sign Recognition'. The basic design is pretty safe too, thanks to Honda's 'ACE' 'Advanced Compatibility Engineering' body structure design technology, which employs a network of connected structural elements to distribute crash energy more evenly.
Cost of Ownership
Not all recent Honda e:HEV hybrids have impressed us with their efficiency. The brand's slightly smaller HR-V wasn't as frugal as we expected. But the latest Civic e:HEV was much better and we expect the regular efficiency figures of the CR-V e:HEV to be not far off that. Expect 48mpg on the combined cycle and a CO2 return of 134g/km. The Plug-in Hybrid version is rated at an EV range of 51 miles from its 17.7kWh battery when fully charged (which takes 2.5 hours at an 11kW charger). That range figure potentially drops the car into the 8% Benefit-in-Kind tax band, which would make the CR-V PHEV one of Honda's most appealing models for company user-choosers.
What else? Well the three year, 90,000-mile warranty is better than the package you get from many competitors. In addition, surface corrosion is covered for three years, exhaust corrosion is covered for five years, chassis corrosion is covered for ten years and structural corrosion for twelve years. The brand makes it possible to budget ahead for scheduled maintenance with a fixed-price scheme called 'Five' that covers servicing for a total of five years. It also adds an extra two years of maintenance, an extended warranty for this period and roadside assistance breakdown cover should the unexpected happen. This can also be transferred to a new owner if you sell the car before the service plan has expired.
Summary
It's easy to imagine yourself as target market for a car like this sixth generation CR-V. You've a couple of kids, an active lifestyle and an aversion to rather dull large estate cars. The thing is though, you've also an aversion to the kind of mid-sized SUV soft roaders that such a mindset would normally direct you towards. Understandably perhaps, you think they're all rather pretentious and silly.
But this car isn't. In fact, whether you choose the e:HEV Hybrid version or the PHEV, it's as sensible as family segment lifestyle-orientated SUV motoring gets. A car for people who look at what a vehicle can do for them rather than what it says about them. End use you see, has been the over-riding design parameter here, not cutting-edge styling, clever gadgetry, irrelevant pin-sharp handling or pointlessly powerful engines. As a result, it's an extremely easy thing to live with, the kind of car you'll own, then wonder how you managed without. That may not be a recipe for media headlines but it's an approach that other brands could certainly learn from, explaining why so many CR-Vs are bought by folk who previously owned one.
These are people who'll probably stick with Honda into this sixth generation version. It builds upon everything this long-running model line stands for - progressive design, an ergonomically excellent cabin, practicality, comfort and class-leading levels of safety. The interior still doesn't quite have the premium feel you'd get from a posh brand. Despite the fact that Honda wants to price this model at premium levels. But ultimately, this car remains distinctively different, distinctively... CR-V. Which ultimately, might very well be all you need.