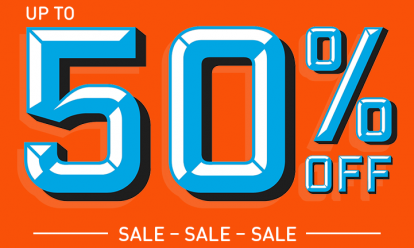 Get covered in our half price Breakdown Cover sale from just £7 a month.* We're the UK's best breakdown provider as voted by Auto Express drivers 2021.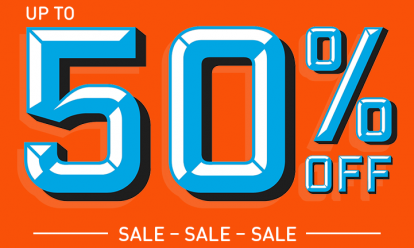 By Jonathan Crouch
Introduction
Already established as a solid and popular option at the budget end of the compact seven seat SUV market, this improved post-2011 version of Chevrolet's first generation Captiva offered a pokier, more efficient engine range and added a little more attitude and quality to the mix. The changes made this car a far more complete contender. Is it a good used buy though?
Models
(5dr SUV - 2.2TD 163bhp/18bhp)
History
Chevrolet is a car maker synonymous with SUV motoring. But the kind of big, beefy truck-like 4x4s and pick-ups the marque is famous for are made for Kansas rather than Kingston. Which was why when the brand re-launched itself in Britain back in 2005, almost its first priority was to bring us an SUV more in keeping with European sensibilities, thinking which brought us the Captiva, launched in 2007. Though its badge might have been American, nothing else about this Korean-built model was. Instead, we got a Far Eastern confection that was pretty much like most affordable Far Eastern family cars: well packaged and well equipped but a bit plasticky inside with a rather noisy diesel engine. With higher quality, a more efficient engine range and a bit of Chevy character, it could have been very good. Back in 2011, Chevrolet reckoned it still could be, re-launching the car with some significant updates.
Unlike its Vauxhall Antara sister car, most variants of this improved Captiva continued to offer the seven-seat capacity that most family SUV buyers now want. The original version was the most affordable such vehicle it was possible to buy in the UK market but in revised form, this model's aspirations lay above bargain basement pricing. Justifying the slight shift upmarket was the replacement of the pre-facelift model's rumbly old 150PS 2.0-litre diesel with a couple of pokier, more refined 2.2-litre diesel units, developing either 163 or 184PS. The suspension was revised too, plus there was a plusher, better-equipped interior and a good-looking proper Americana Chevy-style front end that made the old version look very dowdy indeed. It was enough to keep sales ticking over until the Chevy brand was withdrawn from the UK market at the end of 2015.
What You Get
The styling of the original Captiva was neat, but rather anonymous. It didn't make a very powerful statement. But this car does. Its raked profile and forward-diving shoulder line work well with an aggressively styled and utterly huge double height front grille only beaten in vertical magnitude by the Eiger. It won't be for the shrinking violets among you but it can make the aesthetics of rival SUVs look faintly apologetic.
And inside? Well the airy and spacious cabin still isn't the classiest in the segment from this era, but with this revised model, it had come on a good way from the spacious but low key interior of the original version. The instruments feature signature Chevrolet ice-blue backlighting with everything being easy to read and falling neatly to hand. Apart from trim detail improvements which involved liberal use of soft-touch plastics and metallic trim inserts, probably the biggest change was the deletion of the old conventional handbrake with a slightly fiddly electronic parking brake button. This in turn freed up space for a deep centre cubby box between the front seats which added to the oddments space already provided by the deep doorbins, the huge glovebox and the various cupholders. It's easy to find a comfortable driving position too, thanks to plenty of adjustment through both seat and steering wheel.
In the second seating row, both head and shoulder room are adequate and though you can't improve legroom by sliding the seat base back and forth, you can recline the backrest for greater comfort on longer journeys. Behind, there's a couple of occasional seats that fold out from the boot floor - though you have to take the parcel shelf out if you're to use them. Once you've done this, these chairs are relatively easy to access but, as with the original Captiva, their cushion height is so close to the deck that they're really only suitable for kids or adults on very short journeys.
As for luggage space, it's predictably mean at 97-litres with all seven seats occupied, though the separately-opening rear window is a neat touch, meaning that you don't need to lug up the rear tailgate if all you want to do is to throw in a sportsbag. If you do need space for bigger items, you'll find up to 769-litres of fresh air is on offer when, more typically, you're not using the occasional third row of seats. And the five-seat version that doesn't have them adds to that further with an additional storage compartment under the boot floor. If you're able to fold the 50:50 split-folding second row of seating down as well to create a completely flat loadfloor, then you'll increase your luggage capacity to a useful 1,577-litres.
What You Pay
For this post-2011 2.2-litre diesel version we're looking at here, prices for the base LS trim level start at around £8,500 for an earlier 163bhp 2WD version, rising to around £11,500 for a later 2014 model. It's only a few hundred pounds more to get the leather-lined LT variant though, so we'd be inclined to stretch to that. At this level in the range, you can choose the pokier 181bhp version of the 2.2-litre diesel engine - for a premium that's generally around £1,000 over the lower-powered unit. Many of the LT variants will be available for not a lot more with automatic transmission. Pay £11,000 to £12,500 for such a model and you'll be getting yourself a lot of car. Even nicer is the top LTZ trim level, which tends to start from around £12,000, rising to around £13,500 for a late 2014 version. Again, find another £1,000 if you want the pokier 181bhp engine.
As for the 4WD Captiva models, well they only come with LT or LTZ trim in concert with the 181bhp engine. Budget in the £13,000 to £15,000 bracket for an LT 4WD model - or £15,000 to £17,000 for a manual LTD 4WD variant. All quoted values are sourced through industry experts cap hpi. Click here for a free valuation.
What to Look For
As with all SUVs, you need to make sure that the previous owner didn't get over-ambitious off road - check underneath for give-away dents and scratches. Otherwise, there are a variety of things to look out for. A number of owners we surveyed had problems with gearboxes and gear linkages: if on the test drive, you experience problems changing gear on a manual model, that's a giveaway for this issue. Listen out too for knocking noises from the engine compartment: that apparently is a giveaway for the need for a new flywheel. One owner we found had experienced knocking noises from the steering column too and had to replace that. We also came across an owner who'd had to replace a starter motor - and another who had to replace a turbo in the engine. Most of the other issues we came across were minor ones: various little electrical faults, a malfunctioning wash/wipe system for the rear window and an alarm that kept going off.
Replacement Parts
(approx based on a 2013 Captiva 2.2TD 163bhp ex vat) Brake pads are between £20-£30 for cheap brands and between £40 and £50 if you want an expensive make. Brake discs start in the £130 bracket, but you can pay much more for pricier brands - we found disc sets for £270 or even as much as £315. A drive belt is around £22. Air filters sit in the £6-£18 bracket but you can pay up to £35 to £40 for pricier brands. Oil filters cost between £15 and £25 depending on brand. A fuel filter is around £17 but you can pay as much as £55 for a pricier brand. A fuel pump is around £380. A wheel bearing set is around £195. Wiper blades are around £15-£25, but you can pay as much as £35 for pricier ones.
On the Road
Get behind the wheel and the raised driving position that SUV customers love so much is present and correct. The original Captiva featured Chevrolet's first diesel engine of the modern era and though that 150PS 2.0-litre unit was a decent first effort, what was just about acceptable back in 2007 was sounding distinctly rough three years on. So its replacement in 2011 with the 2.2-litre engine featured by the revised model was timely. The entry-level front-driven Captiva has a 163PS version of this unit, but most AWD versions have the torquier 184PS derivative, good for rest to sixty in 9.3s on the way to 124mph in manual form or 9.8s and 118mph if the slight clunkiness of said gearchange causes you instead to opt for a model with 6-speed automatic transmission.
It's nice to have the extra power, but what you'll notice more from this engine on the move is its greater refinement. A whole range of engineering tweaks, plus improved sound-deadening, made this car several decibels quieter than its predecessor on the move and though the result isn't exactly silent, it's quite up to the standard achieved elsewhere in this class. Which will make a difference for those times you'll be using the car on long motorway trips.
As with most largish 7-seater SUVs, it'll be more comfortable in such territory than it will be being thrown around the lanes. You do feel the kerb weight of nearly two tonnes as you thread your way through tight bends, but again, the improvements on what went before have brought this car to the point where you could quite happily live with it should the need arise to hurry along your progress. The slight reduction in tight cornering bodyroll is probably the key difference and the slightly sharper steering response also helps, as does the fact that a well-judged suspension balance means you don't crash through potholes.
The all-wheel drive underpinnings weren't changed in any significant respect in this post-2011 model, but then they didn't need to be. The Captiva's 4x4 set-up is an on-demand system, normally front-driven but able, as conditions require, to push torque to the rear axle via an electromagnetic coupling that gives maximum traction through all four wheels. It isn't a Land Rover-rivalling set-up, aimed more at muddy carparks than mountains, but useful approach and departure angles, Hill Start Assist to get you up steep slopes and Hill Descent Control to help you down them all mean that this car should be able to handle almost anything most owners will come across. The set-up also seamlessly interacts with the stability control and anti-lock braking systems, enhancing your control of the vehicle and your safety margins. Further driver aids include HBA (Hydraulic Brake Assist) and ARP (Active Rollover Protection).
Overall
You always felt that if Chevrolet could combine a bit of American attitude with European efficiency and Far Eastern affordable design, then it would be on to a good thing. And that's exactly what was offered by this revised post-2011 Captiva.
Though it's aimed at buyers for whom practicality is more important than performance, the provision of this car's frugaler and feistier 2.2-litre diesel engine range is important. This unit lifted this car back onto level terms with its 7-seater family-sized compact SUV rivals, none of whom look as good. For the right money, this would be a tempting used car choice for many active families. Yours might well be one of them.