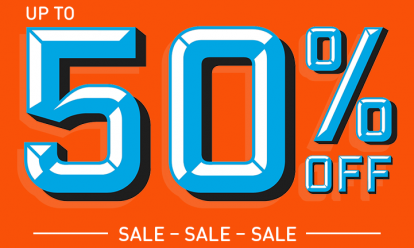 Get covered in our half price Breakdown Cover sale from just £7 a month.* We're the UK's best breakdown provider as voted by Auto Express drivers 2021.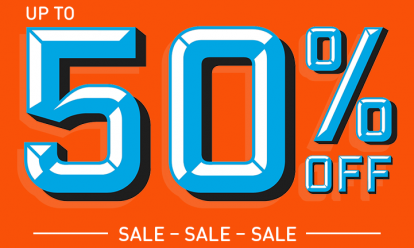 By Jonathan Crouch
Introduction
Is it aggressive enough for you? The fourth generation Civic Type R is a model proud of its performance, proud of its heritage and proud of its status as the very fastest front wheel drive performance car from this era that you can buy. But does it make sense as a used hot hatch buy? Let's find out.
Models
5-door hot hatch [2.0 VTEC petrol turbo]
History
Back in 2015, Honda needed this hot hatch to be good, not only to rejuvenate its image in Europe but also to satisfy the feverish sense of anticipation that accompanied almost every stage of this car's development. For fully three years before this Mk4 Civic Type R's eventual launch in the early summer of 2015, pictures of prototypes littered the motoring press, the Japanese brand hoping to get ardent fans of this model line used to the fundamental engineering change made for this fourth generation design: the adoption of turbo power.
The switch away from a normally aspirated engine in this top Civic was a huge step for Honda to take. Look back through history and you simply don't see turbos in the company's sporting cars, whether your point of reference is the S360 and S500 models of the early Sixties or modernday Integra Type-Rs, S2000 roadsters or original versions of the NSX supercar. In any of these models, you revved the engine off the clock to get the performance out of them, rather than relying on a turbo to do it, and the whole thing came with glorous aural fireworks that with later VTEC powerplants were characterised by a distinctive banshee wail.
But that was then. In more recent times, buyers of sporting cars - and particularly hot hatches - expect more power than a compact normally aspirated unit can give. To compete towards the top end of the shopping rocket market, you need over 300PS these days, nearly 50% more grunt than this model's third generation predecessor could manage: so a turbo was needed for this 'FK2' generation Type R. Delivering that extra output, yet keeping the 'Type R' charisma of this car intact was one challenge with this MK5 model: the other was delivering on Honda's determination to credibly establish this ultimate Civic as the fastest front wheel drive performance car that money could buy - an equally difficult task. After all, no other brand believes it's realistic to effectively transmit this amount of power to the tarmac merely through a spinning pair of front wheels. Honda thinks differently. The FK2 model sold for just 18months until it was replaced by a new generation FK8 design in the Summer of 2017.
What You Get
Honda calls this 'a race car for the road' and you certainly get that feeling the first time you make this Type R's acquaintance. If you were about to buy into the subtle understatement of a direct rival like a Volkswagen Golf R, an Audi S3 or a BMW M135i, then look away right now because you won't like it. The in-your-face styling treatment is much more likely to appeal to someone attracted by one of the more overt lesser hot hatches from this era - say a Ford Focus ST or a Megane Renaultsport - but who likes the idea of power and aggression being turned up a notch.
All of which is fine with us: it's nice to see a different approach in this segment. Not everyone feels shy about owning a superfast shopping rocket. If you don't and want everyone to know that you've got one of the very quickest, then here perhaps, is your car. The colour-coded aesthetics and piercing LED front lighting technology certainly makes its point but ultimately, in taking this Type R seriously, it helps to know that all those wings, slashes and spoilers are there to make the thing go faster rather than merely make it look quick.
So you need those huge grilles in the front bumper section to cool the 2.0-litre VTEC Turbo powerplant, with airflow channelled through the engine bay to the outlet vents on the trailing edges of the blistered front wheelarch extensions, fashioned from aluminium to save weight. The same vents cool the bigger Brembo brakes, while the front bumper has been designed specifically to inhibit air turbulence around the front wheels, enhancing high-speed stability and further reducing lift forces.
Move to the side and you've very much the kind of profile you might expect from a Civic on steroids. Again though, look beyond the Max Power excess to the intricate engineering that's prompted it. You're given lightweight high-rigidity 19-inch alloy wheels shod with Continental tyres that were created through a bespoke development programme designed around the unique handling characteristics of this car. Then there are deep side skirts that, like the wide front splitter, are another key factor in reducing lift, creating downforce and pinning the car to the road.
The huge rear wing also does that of course, combining with an almost completely flat underside to further suck this Civic into the tarmac, with aerodynamics carefully enhanced by the design of the potent-looking piano black gloss rear diffuser, with its prominent dual tailpipes. It's the sort of thing you'd get on a racecar. Further up, stylised rear combination lamps feature LED light bars that complete a distinctive visual signature.
Inside, the differences over the standard Civic are rather more restrained. The high-backed competition-style sports seats with their red belts are the main change, the kind of thing you'd have to pay extra for on most rivals, with prominent side bolsters for greater lateral support through the kind of extreme cornering Honda thinks Civic Type R owners will habitually engage in. You get lovely suede-effect black fabric with red double-stitching and positioning that places you further down into a floor itself already lowered, a combination that leaves you sitting 30mm closer to the tarmac than you would be in an ordinary MK9 model Civic.
Typically for a Type R model, the gear knob is fashioned from machined aluminium alloy, which looks nice but feels freezing in winter, while branding your palm with the gearshift chart in the heat of summer. It's beautifully positioned though, falling perfectly to hand, as close to the steering wheel as it could be for easy access to the short shift throw that gives you lovely, quick snikerty changes. Ah yes, the wheel - the other point of Type R cabin differentiation. It's a proper flat-bottomed leather-trimmed affair with slimmer spokes for a more tactile feel. Serious intent is underlined by a red-stitched centre-position marker at the top of the rim, the kind of thing you get on all serious sportscars for a visible indicator of the steering wheel angle when cornering. We also love the plaque you get attached to the transmission tunnel showing your car's individual production number.
Otherwise, the feel and architecture of this cockpit is much as it would be in any ordinary Civic, a wilfully futuristic look that combines dual-plane architecture with a curious mixture of analogue and digital instrumentation. Directly ahead of you are three deeply recessed sporty dials, the Type R-branded rev counter appropriately taking centre stage, with the two outer gauges flanked by buttons for the engine start system and the 'R+' performance mode that changes the instrument backlighting to a potent red. Above this main binnacle lies what Honda rather pretentiously calls the 'Driver Interface Zone', an upper display that arcs over the main instrument binnacle and is viewed above the steering wheel rim, gathering essential information like speed at the natural point of eye focus.
Also conveniently in your eyeline is the so-called 'i-MID' 'Multi Information Display screen sited slightly to the left that updates you on things like the time, plus audio and trip computer functions, as well as a whole range of Type R-specific features. You get read-outs for boost and oil pressure, water and oil temperature, along with information on cornering G-forces and your brake and throttle pedal positioning. There's also a lap timer, plus something we'd not seen before - the glorious option of measuring your own 0-62mph or 0-quarter-mile acceleration times. Brilliant.
Anything this i-MID screen can't tell you will probably be covered by the 7-inch colour 'Honda Connect' infotainment touchscreen, positioned above the climate control switchgear in the centre of the dash. Annoyingly for Apple users, it's an android-based set-up. Still, if that works for you, then you'll be able to use the display's 'pinch, swipe and tap' functionality and its clever 'MirrorLink' function that allows you to mirror your mobile handset's screen display and gain access to its applications. If we can come over all 'old tech' for a moment though, it is irritating not to be able to play CDs. You'll not have a player for those unless you get yourself a plusher GT version whose original owner specified a sat nav upgrade. Otherwise in the standard model, you'll have to have your music stored on your 'phone and plug it into the provided USB socket. Alternatively, you could listen to the included six-speaker DAB audio system. Or enjoy internet radio, given that you can browse the web with the 'Honda Connect' set-up, plus it's possible to download and access a whole range of apps - 'Aha' for example.
When the time comes to take a seat in the rear, access is aided by the Honda's decision to make this fourth generation Type R hatch model the first to feature five-doors. Coupe-like rear side profile styling aims to disguise this, with swept-up side windows that incorporate concealed rear door handles in their outer corners. These combine with the standard rear privacy glass to give the back seat of the car a slightly claustrophobic feel, but there's reasonable room for two adults once you take a seat inside. You'd struggle with three, even though the central transmission tunnel is commendably low. One disappointment is that this Type R model's redesigned mechanicals have meant the deletion of the ordinary MK9 model's 'Magic Seat' system whereby the seat base can be flipped up, cinema seat-style, for the carriage of taller items.
Still, at least once you raise the rear hatch, the cargo area is as large as it would be on the ordinary model, with 477-litres available. That's nearly 40% more space than you'd get in a rival Volkswagen Golf R or BMW M135i. If you need more room, the 60:40 split-folding rear backrest can be pushed down to create a completely flat floor that offers you 1,210-litres of total carriage capacity up to window level - more if you load to the roof.
What You Pay
Please contact us for an exact up-to-date valuation.
What to Look For
Not a lot goes wrong with the fifth-generation Civic Type R. Buyers are, on the whole, a contented lot if customer satisfaction surveys are anything to go by. However, we did come across a few issues, the most common of which seems to be a 'crunch' that you get when changing quickly from first to second gear. Look out fr that on your test drive. One owner also experienced problems with fuel pump starvation when cornering at high speeds. On that subject, try and steer clear of cars that have been extensively used on rack days; graunching front brakepads are a giveaway here. Other than that, we'd inspect the 19-inch alloy wheel rims very closely; they're extremely easy to kerb when parking and cost plenty to put right when that happens. A few customers reckoned that the paintwork scratched easily as well.
Replacement Parts
(based on a 2016 Type R - ex VAT): Oil filters sit in the £4-£8 bracket. A wiper blade is around £9-£16, while a headlamp bulb is around £185 and a fuel filter would cost around £24. A wing mirror glass will cost around £28.
On the Road
The addition of turbocharging to Honda's four cylinder 2.0-litre VTEC powerplant means that thing are very different with this fourth generation model. Though the lovely short-shift six-speed manual gearshift still encourages you to rev the engine mercilessly, turbo torque now means you don't have to, performance here on tap from much lower in the rev range. There's plenty of it too, the 62mph benchmark dispatched in just 5.7s en route to 168mph and the option of an 'R+' button that when activated, stiffens the suspension, sharpens the throttle and weights up the steering.
The aural fireworks you get from the 310PS VTEC engine aren't as melodic as was the case with the previous normally aspirated 2.0-litre unit but the intensity of the driving experience certainly is. A 'Dual Axis Strut Front Suspension' system is effective in dialling out wheelspin and torquesteer, while a mechanical limited slip differential and an electronic 'Agile Handling Assist' system together help you with traction through the turns. The well-weighted steering adds to the enjoyment, encouraging you to exploit the grip of the bespoke Continental tyres and the downforce of all those skirts and spoilers. It's an addictive recipe: a proper driver's car: a proper Type R.
Overall
This fourth generation Civic Type R offers a quite different, more intense take on what a car of this kind should be. It may be the first Type R to try turbo power but it's still a pure performance package in the very best traditions of this model line. It's also properly quick, two seconds faster than a Lamborghini Gallardo supercar round the Nurburgring Nordschliefe and every inch the Touring Car racer when parked in your driveway.
What it isn't is the affordable performance package it once was, the power and technology needed to deliver that 'fastest front wheel drive' accolade elevating this car into competition with more mature alternatives. Yes, something like a Golf R is dull by comparison, but you can't ignore the fact that the Volkswagen will slip comfortably into situations where this bespoilered tearaway might be seen as something of an embarrassment - your company carpark for example.
If you've petrol pumping through your veins and don't think that matters, then respect is due. You'll choose this Civic Type R because you've remembered just why it was you wanted to buy a hot hatch in the first place. And you'll revel in the extrovert, intoxicating driving experience it offers. There's nothing else quite like it.