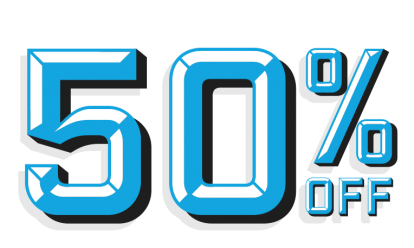 Get covered in our half price Breakdown Cover sale from just £5.75 a month.* Join the UK's best breakdown provider as voted by Auto Express drivers 2021.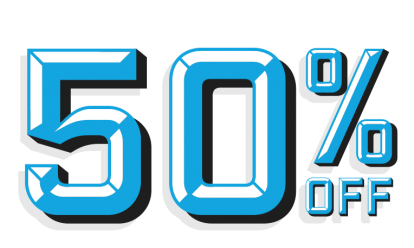 By Steve Walker
Introduction
When we speak about hot hatchbacks, we're talking about ordinary cars modified to go extraordinarily quickly. We're talking about affordable performance and aggressive looks. Vauxhall's Corsa VXR delivers in all these areas but should interested buyers bother to seek them out on the used car market?
Models
Models Covered:
(3dr supermini 1.6T petrol [VXR, VXR Racing Edition, VXR Arctic])
History
Vauxhall used to badge its performance cars GSi. There were some quick models with SRi stamped on the tailgate though. Oh yes, and GTE always spelt big fun too while many SXi models came with a mild dynamic flavour. Beyond that, there have been GLS, GLi, CDX and CDi Vauxhall variants to contend with that weren't overly sporty. Some cars were even badged 'Sport'. It was all as clear as a bucket of snow. What Vauxhall needed was a recognisable performance brand that customers could get a solid handle on. Inevitably, it settled on another three-letter combo - VXR.
Rather than sticking with the 'Scrabble bag' method of determining nomenclature, Vauxhall chose to develop VXR as its flagship sporting brand much as Volkswagen has GTI and Honda has Type-R. It forged a perceptual link with its VX Racing motorsport team in the process, underlining the connection between the Vauxhalls people can buy and the ones they saw on the track. First off the production line was the VXR version of the VX220 sportscar. Then came the Monaro VXR, a muscular V8 coupe, and the Astra VXR of 2005. All of these cars offered big power, rapid performance and bundles of fun for the money but were criticised for a certain lack of finesse. The Corsa VXR that arrived in 2007 wasn't lacking in brute force but it was the first VXR Vauxhall that could live with its major rivals in terms of the way it put that power to use.
The Corsa VXR is the hot version of the Corsa supermini that launched in 2006 to critical acclaim. Cabin quality, interior space and ride comfort were key strengths of the basic car but the VXR model took it off in a far more dynamic direction with a comprehensive set of performance and styling modifications. The options available to buyers were limited with the car coming in three-door guise with a 1.6-litre turbocharged engine, a six-speed manual gearbox and a single trim level. More choice was provided by 888 special edition VX Racing Edition models that were made available early in 2009 with 500 VXR Arctic cars turning up a at dealerships around the same period.
What You Get
VXR products don't tend to be shrinking violets and true to form, there's very little that's low key about the Corsa VXR. The bodywork is riddled with scoops and vents with much of the styling embellishments taking triangular form. There's triangular mesh in the grille with its body-coloured V-bar and under bumper, while each of the fog lights is housed at the end of its own vaguely triangular chrome funnel. The fetching wing mirrors have a triangle hole beneath and at the back of the car, there's a triangular exhaust finisher as a final retort to those left floundering in the VXR's wake.
The attention to detail, both inside and out, is impressive and Vauxhall certainly pulled out the stops to differentiate the VXR from humbler Corsa offerings. The cabin is dominated by the specially-designed shell-backed Recaro seats which offer outstanding support and comfort. The flat-bottomed steering wheel is another upmarket feature that will set the enthusiast's heart aflutter and you have the general build quality of the standard Corsa which is as good as any of its direct rivals.
Standard equipment includes ESP stability control, air-conditioning, remote central locking, electric front windows and door mirrors, a CD stereo and 17" alloy wheels. Vauxhall offered massive 18" alloy wheels as an option, the biggest ever offered on a supermini at the time, and they really add something to the exterior with little detrimental effect to the ride quality. Once you've got your hands on one, running costs for a Corsa VXR should be reasonable for a car in this class with a combined average of 35.8mpg and 190g/km CO2 emissions.
What You Pay
Please contact us for an exact up-to-date valuation.
What to Look For
The problem with buying a second-hand Corsa VXR isn't the car itself so much as its previous owner or owners. Hot hatchbacks of this sort attract a certain kind of buyer and then set about encouraging them to make the most of all that performance. This can be bad news for tyres, brakes, gearboxes and clutches, so check these carefully. Also look out for any signs of accident damage and carry out a full history check. Those big alloy wheels will be prone to kerbing and the low front spoiler can also pick-up knocks, so check out these areas too.
Replacement Parts
(Approx - based on a 2007 Corsa VXR) Consumables for the Corsa are reasonably priced, an air filter retailing at around £11, a fuel filter costing around £20 and an oil filter £9. Spark plugs are £5 each and a new cam belt adds up to approximately £60.
On the Road
This Vauxhall takes the turbocharged route to achieving its formidable performance, the 1.6-litre engine fitted with a BorgWarner turbo unit to help it to a 189bhp maximum power output. Like the best modern turbocharged engines, power and torque are served up in a progressive fashion from low in the rev range with no discernable lag. The 230Nm maximum torque output is available from 1,980rpm to 5,850rpm but a clever overboost facility actually gives the driver 266Nm for a period of five seconds when full throttle is deployed. It all helps the VXR generate searing pace with rapid responses to throttle inputs. The engine doesn't reward excursions into the upper rev range vocally in the way that the normally-aspirated powerplants of some rivals do but it's got serious shove down low where you want it and there's the added bonus of strong refinement on the open road.
The standard Corsa serves up impressive ride quality but the VXR takes a firmer line with springs that are 12mm lower at the front and 19mm lower at the rear as well as specially-tuned gas-pressure shock absorbers. Information about the road surface is transmitted to the driver more effectively with the VXR staying flat and planted in corners, but the ride remains reasonably compliant, making the VXR a rewarding companion for blasts down Britain's poorly-surfaced B-roads. The sharp steering also helps on the open road but the turning circle isn't great, which can be a pain around town. You also need to be careful with that throttle when accelerating from low speeds because of the sharp throttle and torque steer as the VXR tries to put its power down.
Overall
The Corsa VXR is a fine hot hatchback and was one of the very best on the market at the time of its 2007 launch. It doesn't serve up the purest driving experience for a car of its type but few have a more immediate and engaging feel. It's also one of the quickest supermini-based performance cars around and Vauxhall made every effort to underline its potency with aggressive styling and racy detailing inside and out. The overall effect may be a little too extreme for some tastes but if you like your hot hatch with extra attitude, this souped-up Corsa delivers the goods.