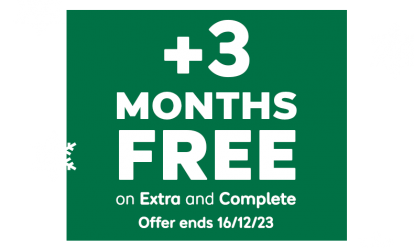 With 12 months of cover, new customers get an extra 3 months for free*.
*Added after 12 months, excludes Basic cover. New customers only. Ends 16/12/23, 7am.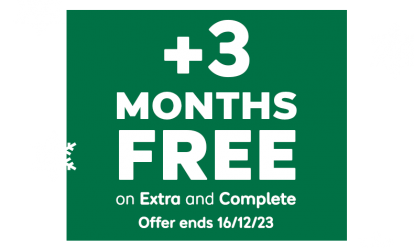 Citroen returns to its quirky roots in the luxury segment with the unusual C5 X. Jonathan Crouch drives it.
Ten Second Review
If Citroen is to return to its traditionalist roots, it needs a big, plush comfort-orientated quirky flagship model. Which is exactly what we've got with this car, the unusual but potentially rather pleasing C5 X. It's an unusual confection, but the right kind of customer might rather like it.
Background
It's been a long time since we've had a credible large Citroen. Come to think of it, it's been a long time since we've been offered any kind of large Citroen at all, the last one being the quirky C6 and before that the XM, the successor to the CX models of the '70s and '80s. Yet here we are telling you about the C5 X, offered in a single body style delivering that unusual combination of SUV, estate and luxury saloon.
Yes, the same kind of combination characterised by the notably unsuccessful BMW 3, 5 and 6 series Gran Turismo models. On a car sharing a badge with a Mondeo sector model (the C5) deleted a few years back for slow sales. From a brand with no history of success against the German premium makers who dominate the luxury car segment. You've got to cheer for the underdog haven't you? And we rather like this one, a car with an 'X' suffix referencing its market position positioning 'at the crossroads of customers' needs', according to Citroen.
Driving Experience
So many family cars these days seem, to a greater or lesser degree, seem to feel the need to be 'sporty'. The C5 X doesn't, prioritising ride over handling, refinement over driving involvement. If those are your priorities too, you might well like it very much - in either of the two forms Citroen's offering in our market. We tried the conventional variant, which uses a 130hp version of the Stellantis Group's usual 1.2-litre three cylinder PureTech petrol engine, mated to 8-speed EAT8 auto transmission. In this guise, the car gets the passive version of Citroen's clever 'Progressive Hydraulic Cushion' suspension system, which sees hydraulic dampers replace the usual rubber bumps stops that the suspension coil would usually crash against at the top and bottom of wheel travel. As a result, over poorer surfaces, though you still know the bumps are there, you just don't feel them to the extent you'd expect to.
The C5 X alternative is a 225hp 1.6-litre petrol Plug-in Hybrid powertrain in a model which compensates for its extra 304kgs of weight by the extra fitment of that suspension system in more advanced 'Active' form. With that, a system of sensors scan and evaluate the condition of the road surface as you drive, preparing the springs for bumps and undulations before you reach them. Which is just enough to make this Citroen a rather lovely thing to travel in. The PHEV model offers a potential 39 mile EAER-rated EV driving range from its 12.4kWh battery. And you can drive at speeds of up to 84mph in the car's 'Electric' drive mode. At which point it's pretty quiet - but then all C5 Xs are, aided by acoustic windscreen glazing, which extends out to the front side windows in the top-spec model.
Design and Build
Well it looks a bit different doesn't it? Depending on your perspective and what angle you view it from, this is either a Crossover, a big estate or a luxury large hatch. The looks and the interior are inspired by the CXexperience concept car of 2016, but all the engineering underneath is based on the usual Stellantis Group EMP2 chassis underpinnings.
So, a Peugeot 508 in a more unusual set of clothes? Well you won't think so once you take a seat inside because it feels very different, The seating position is surprisingly commanding, set 10cms higher than it would be in a conventional D-segment saloon or estate. Whether it's all truly 'Citroen-esque' is another question. The plump 'Advanced Comfort' seats, the unusual three-spoke wheel and the 7-inch binnacle display's digital speedo graphics certainly try to be. But ultimately, there are just too many shared Stellantis Group parts - primarily the centre screen (either 10 or 12-inch) and much of the switchgear - to make this spacious-feeling cabin a true quality match for premium brand models. It's not without appeal though: the smart light wood-style central trimming strip that widens into the doors, the pleasing soft-touch textures of the dash top and the grey-chevron-stitched faux-leather door panels all please.
Perhaps the biggest difference with a C5 X though lies with the space you get further back, thanks to the lengthy 2,785mm wheelbase. There's an enormous amount of rear seat room, with the airy feel enhanced by rear quarterlights and large windows. And you get a capacious 545-litre boot, extendable to 1,640-litres with the seats folded. Boot space falls to 485-litres and 1,580-litres for the PHEV variant.
Market and Model
There's a simple range on offer here and we'll give you the pricing for it that applied at the time of our test in Autumn 2023. You choose either the conventional PureTech 130 petrol engine we tried, priced from around £29,000. Or the petrol Plug-in Hybrid 225 variant, which costs from around £37,000. Either way, you have to have an EAT8 auto gearbox and there's the choice of three trim levels - 'Sense Plus', 'Shine' or 'Shine Plus'. With the PHEV, there's an extra top 'Hypnos' trim level priced right up at £42,000. As for powerplants, well Citroen has resisted the temptation to bring in a diesel, it's 1.6-petrol conventional petrol engine or the PHEV powertrain in a more affordable 180hp guise.
Across the range, you get a lot of equipment included - Citroën's most advanced infotainment interface yet for instance, which has a particular focus on connectivity. Avoid base trim and you get a 12-inch high-definition touchscreen, four USB sockets and wireless smartphone charging. Plus this display can also be updated in real time via the Cloud and can Mirror Screen smartphone displays without the need to plug them in.
The design of its interface has been heavily influenced by the latest tablet technology, which means the settings, display preferences and widgets on the home screen can all be quickly and easily customised. This system also has a natural, efficient and easy-to-use voice recognition system, a digital personal assistant that understands what is said to it, answers questions and carries out commands.
The C5 X is also at the cutting edge of technology in the field of driving assistance systems, thanks to its use of various advanced devices installed all around the vehicle, including radar and numerous cameras and sensors. With its 'Highway Driver Assist' system, this Citroen offers advanced semi-autonomous level 2 driving. By combining 'Adaptive Cruise Control with Stop & Go' and 'Lane Keeping Assist', the driver no longer needs to manage speed or trajectory as the vehicle takes care of all these functions. Other features that make driving easier and stress-free include long range 'Blind Spot Detection' and 'Rear Cross Traffic Alert', which detects a danger when reversing. Top 'Shine Plus' models benefit from Citroen's upgraded 'Highway Integrated Assist Plus' system, which includes 'Semi-Automatic Lane Change' and 'Anticipated Intelligent Speed Assist'.
Cost of Ownership
Citroen usually specialises in extremely efficient running cost returns and this C5 X is no different in that regard. Expect the 1.2 PureTech 130 petrol unit with its EAT8 auto transmission to be able to return up to 48.6mpg on the combined cycle and up to 137g/km of CO2.
For really frugal running cost returns though, you'll need the clever Plug-in Hybrid variant, which returns up to 236.2mpg on the combined cycle. This uses a 12.8kWh battery which can be fully charged in under two hours using a standard 7kW Wallbox. Once that's done, an all-electric EAER-rated driving range of up to 39 miles is possible. Even better news is the CO2 reading applied to this model, up to 27g/km, though that's still not enough to get this PHEV into the same 8% BiK taxation bracket as Citroen's C5 Aircross Hybrid; in this case, the C5 X PHEV will attract a Benefit-in-Kind rate for company car drivers of 12%.
The C5 X Plug-in Hybrid models all come as standard with a 7.4kW single-phase on-board charger, a Mode 3 charging cable with a Type 2 connector, as well as remote temperature pre-conditioning.
Whatever your choice of C5 X, you'll properly want to keep garage costs in check by opting for the affordable 3 year servicing plan that is available at point of purchase. Finally, there's the usual Citroen three year / 60,000 mile warranty.
Summary
There's certainly a spark of originality here, with elegance, comfort, efficiency and style translated into a car designed to suit a family executive looking for something just a little different. But all the true great large Citroens of the past were always marked out by the ground breaking innovations they introduced. Everything here though, we've seen before; the style concept from BMW, the engineering from Peugeot, the suspension system from DS.
Combining all of that though, does create an undeniably pleasing Gallic confection and even if the exterior design concept is derivative, it's been delivered with the flair of a puff of Gallouise. A C5 X will be a rare sight on British roads, but we can't help liking it. Let almost everyone else in the sector sign on the dotted line for something dull and probably German. Instead, go and try one of these. Be different. Just as Citroen is now once more trying to be.