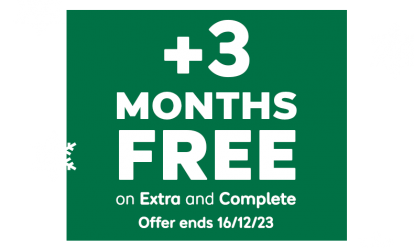 With 12 months of cover, new customers get an extra 3 months for free*.
*Added after 12 months, excludes Basic cover. New customers only. Ends 16/12/23, 7am.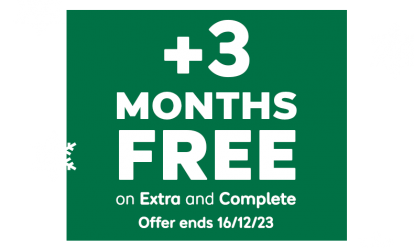 By Jonathan Crouch
Introduction
Had you never driven this MK3 generation Ford Mondeo, you might well think that here was a concept past its sell-by date. You could easily believe that nobody buys this sort of mass-market midrange car any more and that the private buyer long decamped to the superior residual values of the premium marques. Drive a Mondeo and your view will be completely different. You'll realise that this is where the value lies, especially in the used market, and that you're buying a car that flows down a road so much better than a bare bones BMW or an austerity-spec Audi. Here we take a look at the Mondeo as it developed en route to its 2011 model year facelift and highlight what to look out for.
Models
5dr hatchback, 5dr estate (1.6, 2.0 petrol, 1.8, 2.0-litre diesel [Edge, Zetec, Titanium, Titanium X])
History
It didn't take long for Ford to realise that some of the engines the MK3 Mondeo was launched with just weren't going to cut it in the face of competition from cars like the Vauxhall Insignia, the Citroen C5 and the Mazda 6. Ford's response was to introduce an efficient and much torquier 203PS 2.0-litre EcoBoost SCTi petrol engine while tweaking its 2.0-litre Duratorq TDCi diesels to Euro Stage V, snatching back the efficiency losses and propelling them back to the top of the class. Bolstering the Mondeo's case was a clever 6-speed twin-clutch automatic transmission system that's fitted as standard to the 2.0 SCTi and available as an option on the more powerful diesels. This helped the Mondeo claw back valuable market share ahead of the refresh to the styling at the end of 2010.
What You Get
Before this MK3 Mondeo arrived, Fords had begun to look rather clinical, a little over-functional. We were all told they were great to drive but we didn't feel that they were going to be when we saw one in the driveway. Fortunately, this MK3 Mondeo moved things on. British styling Director Martin Smith created a more arresting shape that's slightly longer and taller than the second generation model, as well as being much wider. The emphasised wheelarches, the kicked-up waistline, the large air intake low in the front valance: whether you opt for the 5-door hatch, the estate or a minority interest 4-door saloon, it's all more distinctive.
And of much higher quality inside. It's not quite up there with BMW, Audi and Mercedes - things like the cheaper plastic on the glovebox lid give the game away - but it is amazingly close for a mainstream brand, with tasteful aluminium decor and piano-black lacquer inserts offering a real premium touch to those who wisely avoid the fake wood of the Ghia model. At the wheel, the high window line pushes you into driving with the height adjustable seat well cranked up and it's not that easy to judge the extremities of the car, particularly when you're reversing. Still, the seat itself is brilliantly comfortable with plenty of adjustment to enable you to perfect your perch.
Where you particularly notice the extra space on offer from that bigger shape is here in the back. Three big adults across the back seat or an Audi A4 or a BMW 3 Series is a squash that's only slightly improved if you opt for something mainstream like a Vauxhall Insignia or a Renault Laguna. Here, it's no problem at all, with superb space for shoulders, legs and heads. Wide opening doors and minimal wheelarch intrusion mean it's easy to get in and out too and nice touches on plusher versions like this one include these rear cabin air vents built into the B-pillars.
The boot, too, is huge and very well shaped, with load hooks and tie-downs to help you keep things in place should you get carried away at the wheel by the Mondeo's dynamic chops. There's 528-litres of space on offer in this 5-door Hatch, a figure rising to 1448-litres if you flatten the 60/40 split-rear seats. Go for the Estate version and the respective figures are 542 and 1733-litres.
What You Pay
Please fill in the form here for an exact up-to-date information.
What to Look For
The Mondeo has built a decent reputation for reliability so you'll be very unlucky to find a car with any serious faults. There have been glitches reported with the keyless entry and start system so check that it's working correctly. The Mondeo seems generally well built and the engines have been used across the Ford range with no serious problems. Test drive when the engine is cold, walk round the car and smell for diesel, also listen for a rattle from the engine. If you can smell diesel it could be that the injector pipe is leaking. If the engine rattles, the flywheel almost certainly needs replacing. If you do find either of these problems, have the car examined by a specialist. Take a good look around the car and inspect the bodywork and alloy wheels for signs of scuffing. This Mondeo is a big vehicle with extremities that aren't always easy to place so parking incidents are not uncommon.
Replacement Parts
(Based on a 2.0 TDI excl VAT). Budget for around £250 should you scrape a front wing and need a replacement while a windscreen is around £180. Tyres are £90 a corner while a complete exhaust system (including catalytic converter) will set you back about £500. Diesel-specific issues of leaking injector pipes and a rattly flywheel will see spares bills of £1000 and £550 respectively excluding labour.
On the Road
When we first drove this car back in 2007, it's fair to say that, like some other journalists, we were a tiny bit disappointed. The previous generation version was so sharp in its responses, so pointy in its steering that this one, good though it was, felt a little laid-back and languid by comparison. A few years and a few thousand miles later though, we've no such reservations. We've come to realise that where the old MK2 model reacted, this one flows. It's sophisticated enough to be involving only when you want it to be. Other cars require adaptive or sports suspension to feel this good and though the Mondeo offers these options too, the difference here is that it doesn't really need them.
The ride's absorbent, yet you're in touch with what the car's doing. Refinement is excellent and, at the wheel, all the controls work with beautiful precision. Even if you aren't any kind of driving enthusiast, the impression offered up over the first 100 metres is that it just feels right. It's all down to the ultra-rigid bodyshell, the clever fluid-filled suspension mountings and the well-weighted steering and it's an attribute that runs right through the range. Of course, keen drivers will seek out the punchier engines and the 162bhp diesel is a peach of a motor, enabling the Mondeo to sprint to sixty in well under 9s and top out at comfortably over 130mph. On paper the 2.0-litre SCTi petrol looks a good deal quicker, with figures of 7.9s and 144mph, but in everyday driving the diesel feels virtually as quick and its 53.3mpg figure knocks the SCTi's admittedly respectable 36.6mpg showing out of the park.
Overall
The Ford Mondeo is one of those cars that makes a better used buy than new. Once you've let somebody else take that first slug of depreciation on the chin, you're left with a very canny buy indeed. It's a buyer's market at the moment and there is an oversupply of ex-company stock that's usually been serviced regardless of cost. The Mondeo can stomach big miles, especially in 2.0-litre diesel guise, so don't be put off a car that's got a bit of leg on it. If pressed, I'd be looking for a 2.0-litre TDI diesel hatchback in 140 or 163bhp guises, although if a clean 2.0 SCTi came along at the right price I'd certainly be tempted.