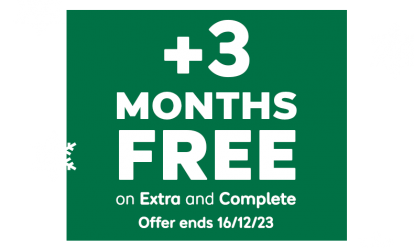 With 12 months of cover, new customers get an extra 3 months for free*.
*Added after 12 months, excludes Basic cover. New customers only. Ends 16/12/23, 7am.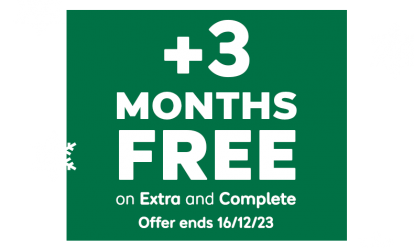 BY ANDY ENRIGHT
Introduction
How we laughed at the Chevrolet Blazer the first time General Motors tried to import it in the late seventies. Huge four-wheel drive vehicles would never catch on, we reckoned. 'Ideal for the profligate, slow-witted American mentality', sneered the motoring press of the time. How things change. You only have to venture out onto the roads of suburban Britain nowadays to encounter a bewildering array of leviathan 4x4s ploughing through the school run or the weekly shop. With fuel prices as they are, they make even less sense than before, but when did logic ever affect popularity? The Blazer's second coming has been a little more successful and it now makes an attractive used buy. Why settle for a Japanese slice of apple pie when the genuine article 'as cooked by the General in Detroit' is right here?
Models
Models Covered:
(5 dr 4x4 4.3 petrol [LS, LT])
History
Okay, so in the authenticity stakes the Chevrolet Blazer lags a couple of notches behind a Jeep Wrangler, but you'll still feel the pioneer spirit the moment you get behind the wheel. Launched in the UK in January 1999, the V6-engined 4.3-litre Blazer was available in two basic formats, cloth-trimmed LS (in manual and automatic forms) and the luxury leather-lined automatic LT version.
Available in the US since 1969, the Blazer has a long history of sales success, a history which counted for precisely nothing when the first right hand drive models were sold in the UK. Despite an attractive new price, sales of the big Chevy from the big country have always been modest to say the least and were discontinued completely early in 2002.
What You Get
Owners of traditional big 4x4s don't seem to be the target market for the Blazer. Indeed, the figures suggest that, in Europe at least, most customers seem to pigeonhole this as a luxury car. In Germany for example, over 30% of buyers trade in a BMW or Mercedes. At 2.4 metres in length, it's about the same size as a large saloon but it's lofty driving position and soft set up make it feel vastly different.
As you might expect for the money, all the luxury accoutrements are there too. All models come with central locking, electric windows and door mirrors, cruise control and a tilting steering column, along with eight-way heated and electrically adjustable front seats. A new six-speaker Bose sound system with CD player and power aerial is also included, as are headlamp washers, power folding mirrors, a leather-trimmed steering wheel and a digital compass.
Once inside the cabin, there's not quite as much space as you might expect from a car of this size, though five adults can be accommodated comfortably. Sadly, unlike the Land Rover Discovery, there's no third row of seats to turn the car into an off road People Carrier. Compensation comes in the huge luggage area available - the largest in the class. There's up to 1056 litres if you flatten the split-folding rear seats.
For what it's worth, our advice is not to think of this as any kind of luxury saloon. The Blazer is a tough, plush and affordable towing vehicle with plenty of gadgets and an image stronger than any of the Japanese competition. Choose one for those reasons and you'll enjoy owning it.
What You Pay
Please fill in the form here for an exact up-to-date information.
What to Look For
Whilst the big Chevy may well be built to last, many owners try hard to test this fact. They often lead a hard life. Off road driving is a punishing activity and many Blazers will also have been used to tow caravans, boats and the like. With this in mind, check for evidence of towing equipment and test the suspension fully, as towing can seriously deteriorate the life expectancy of rear shock absorbers - even on a Blazer. Also check for evidence of fuel leaks, a sticking differential lock and corrosion around the tailgate.
Inspect the exhaust, wheel arch liners, suspension and chassis and for damage caused whilst off roading and get to know the history of the vehicle in question. If you're buying privately, check to see if the vehicle is HPI clear and insist on service history and receipts. If in doubt, visit a franchised dealer where stock will be more plentiful.
Replacement Parts
(approx based on a 1999 Blazer LT) The Blazer offers reasonably priced spares, especially so for such a low-volume selling vehicle. Front brake pads retail at around £80 whilst a radiator is £240 for the automatic LT, but only £185 for a manual LS. An alternator will set you back a trifling £125, and a starter motor only £160. A headlamp unit will cost just over £200. With spares prices like these it seems a bit of a shame the Blazer is so reliable.
On the Road
Customers have the choice of three versions: the cloth-trimmed LS (in manual and automatic forms) and the leather-lined LT. All come powered by the same 193bhp 4.3-litre V6, tuned, it's fair to say, for torque rather than for outright speed. Nevertheless, sixty is dispatched in 10.1s on the way to 100mph: you won't want to go much faster than that in a vehicle of this size.
Or of this weight. With nearly 2000kg of metal to move, fuel consumption inevitably suffers, dropping below 15mpg in town. Even in mixed motoring, you'll struggle to average 20mpg. On the positive side however, there's a huge amount of pulling power - 250lb-ft of torque at 2800rpm to be exact - which is exactly why many will buy it. The heaviest trailer will feel, quite simply, as if it isn't there: the Blazer has a 2000kg towing weight. And pulling just about anything out of the boggiest swamp should be a piece of cake.
Of course, you might have to employ the benefits of Autotrac to do it. As the name suggests, it's essentially an automatic four-wheel drive system that instantly engages drive to all four wheels when you need it but reverts to two-wheel drive when you don't. The whole thing works through a two-speed active transfer case mounted to the transmission which monitors wheel slippage every 48 milliseconds to decide exactly how much drive you need.
There's a choice of three driving modes, which can be selected, either automatically by the system or manually by the driver via three buttons on the dashboard. For tarmac use, there are a couple of high range options, '2 HI' and '4 HI', the latter with all-wheel drive just right for difficult winter journeys over hilly roads, or for easy off-road terrain like sandy tracks. In low range '4 L, an equal amount of power is conveyed to all four wheels at a low gear ratio. It won't make the Blazer into a Range Rover for the toughest tracks but you won't be far off.
On the move, the emphasis has been placed on ride comfort: great for wafting along motorways but not so comfortable during hard cornering. Chevrolet engineers say that they deliberately tried to avoid the typically harsh off road vehicle ride, mindful of the luxury sector customers they were seeking to attract. The ride is undoubtedly soft, some would say too soft. There's a lot of wallow in corners and the steering is so vague that even keeping the Blazer going in a straight line requires concentration. Braking is taken care of by ABS on all four wheels, though controlled in this case by a 3-sensor analogue system rather than the more sophisticated digital layouts used on most new European luxury saloons.
Overall
Throw a bunch of statistics at the Chevrolet Blazer and it makes a remarkably good case for itself. You'd have to pay at least double for a Land Rover product with similar power. Moreover, the biggest and priciest offerings from Mercedes or Jeep can't come close to its luggage carrying capacity. What lets the Blazer down is its nausea-inducing driving characteristics, crippling fuel consumption, and its lack of a third row of seats. If these considerations matter less to you than getting into a Chevy rather than a Mitsubishi or a Daewoo, then a used Blazer could well be right up your street. On a purely objective basis, there are plenty of better vehicles out there, but few that have the same weight of history behind them.