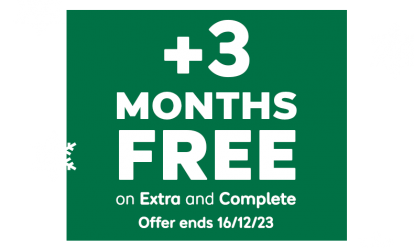 With 12 months of cover, new customers get an extra 3 months for free*.
*Added after 12 months, excludes Basic cover. New customers only. Ends 16/12/23, 7am.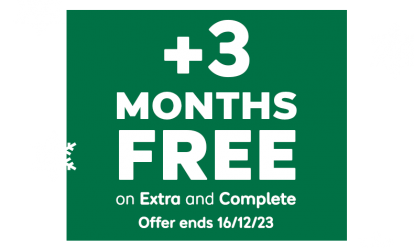 BY ANDY ENRIGHT
Introduction
When compared to the success enjoyed by its hatchback sibling, the Tipo, the Fiat Tempra had something of a rough ride. It seems that here in the UK we struggle with the concept of actually buying a four door saloon when a hatchback version is available. We looked with vague disdain upon the Ford Orion and bought the Escort, we broke out the barge poles for the Vauxhall Belmont happier instead with our Astras. The Volkswagen Vento received short shrift, the public happy to queue to join the waiting list for the Golf club. We could go on with the Lancia Dedra, the Peugeot 306 Sedan, the Renault 19 Chamade but you probably get the point. The Tempra never really whet our wallets and that's the key reason why it makes such a super used buy. Read on.
Despite their superficially tinny feel, the Tempra is built to last and suffers very few mechanical, electrical or bodywork problems. In fact, a Tempra is amongst the most corrosion-proof of cars you can find. Once bitten by the metal moth, so as to speak
Models
Models Covered: saloon ands estate 1.6, 2.0 petrol, 1.9 diesel [base, S, SX, SLX]
History
The Tempra arrived here in September 1990, a couple of years after the Tipo had established a beachhead and Fiat had high hopes for the attractively styled saloon. Four engines were offered, a slightly asthmatic 86bhp 1.6-litre petrol unit, the massively preferable 115bhp 2.0-litre powerplant and two diesel variants, a normally aspirated 65bhp 1.9 and a turbo diesel of similar capacity which could manage 92bhp. The Tempra estate received all of these engines bar the base diesel.
In 1993 the range was facelifted with body coloured bumpers, side impact protection and a safer steering column. The ignition system was also revised and the fuel injection system was improved. Later 1.6-litre models had a freer-breathing 90bhp engine. A few special edition versions were announced, including the Eleganza and Action, none of which are worth any extra outlay. VIN security etching became standard in March 1995 and the car was discontinued in October 1996.
What You Get
An Italianate saloon or estate that's competent in every way and a darned sight more inspiring to drive than a contemporary Escort or Astra. The cars are generally well equipped and offer very good value for money, if not the most inspiring interior quality. The digital dash on the SX models is particularly woeful. The driving position is excellent, however, with a rake adjustable steering wheel and a height adjustable seat. Space is utilised well, with four adults easily able to manage long trips without cloying claustrophobia. Most buyers will opt for at least an SX trim level, and will therefore enjoy central locking, electric front windows and door mirrors, front fog lights and an electric sunroof.
What You Pay
Please fill in the form here for an exact up-to-date information.
What to Look For
A fully galvanised body means that tin worm is hardly ever an issue with these cars. Such was the corporate paranoia in the Fiat Group surrounding the dreaded R word that Fiat went almost over the top with corrosion protection.
The Tempra is not a badly built car but be wary of electrics in older cars - just check that everything works as it should and watch for oil leaks and leaky radiators. Trim materials can be a bit cheap and prone to wear on base-model cars. It could be worth haggling over, if you feel strongly enough.
Don't be overly concerned by noisy power-steering pumps; they may sound strange occasionally, but they're mostly reliable. Some cars can suffer poor paint quality. Again, a cosmetic thing but maybe on the list of items that add up for negotiation with the seller.
Replacement Parts
(approx based on a 1996 Tempra 1.6 saloon) A rear exhaust section is about £65. A clutch kit will be around £90. An alternator should be close to £190, a radiator around £125 and a starter motor about £100.
Brake pads for the front are £40 and rear ones are about £45. A replacement headlamp is close to £90. Major and minor services are £200 and £100 respectively.
On the Road
As with many saloon variants of popular hatch models, the Tempra is probably better to drive than its hatchback sibling, the Tipo. Granted, you won't get the sporty 16-valve versions, but the added body rigidity and the extra beef built into the rear springs to accommodate the potential loading of the large boot results in a decent handler. The slow early 1.6 models are probably best avoided if you're looking for something to carry the kids and luggage, and the normally aspirated 1.98 diesel is no great shakes. The 1.9 turbo diesel is a useful performer, and will return a decent 48mpg average. The 2.0-litre version is really the Tempra to target, with a top speed of over 120mph, a ten second sprint to sixty and an overall fuel; economy figure of nearly 34mpg.
Overall
You may be able to pick one up for peanuts but a well looked after Fiat Tempra is sensible budget motoring. It won't be particularly easy to sell on, but with the steep bit of the depreciation curve a distant memory, you certainly aren't going to lose your shirt on one of these.