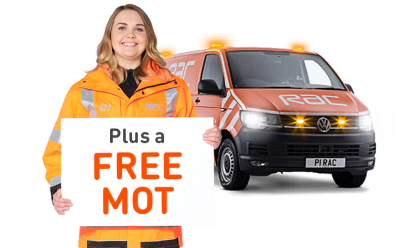 RAC Breakdown Cover comes with home rescue as standard. Plus, get a free MOT with Advanced and Ultimate.* Join the UK's best breakdown provider as voted by Auto Express drivers 2021.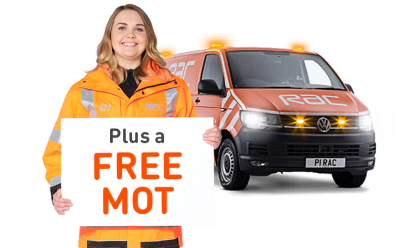 BY ANDY ENRIGHT
Introduction
Although Fiat's Doblo wasn't the first van-based MPV to hit the shores it has developed into one of the best. Functional rather than flashy, the Doblo answers the need for those motorists who want space and a lot of it. Although sales to date have been unspectacular, the right used Doblo offers a lot of car for the money.
Models
Models Covered: Five-door van-based MPV (1. 2 petrol 1.9 diesel, 1.9JTD diesel (SX, ELX, Active, Dynamic, Family)
History
Launched in the UK in June 2001, the Doblo was some way behind the likes of the Citroen Berlingo Multispace and the Renault Kangoo. Nevertheless it offered a pair of robust engines and styling that was a little more adventurous. Although the 65bhp 1.2-litre petrol and 63bhp 1.9 diesel engines were an honest, if unspectacular pair of performers, it wasn't until the arrival of the 1.9-litre JTD engined Doblo in late 2001 that the Fiat really competed fair and square with the Renault and the Peugeot. In a growing market sector Fiat had somewhat hobbled the Doblo from birth and the message that this was a vehicle well worth consideration subsequently became lost. This, more than any other, is the reason the pool of available used examples is so small.
In spring 2004 the Doblo received an interior facelift, the main addition being a new two-tone dash. At the same time, the 1.9D engine bit the dust and a 1.3-litre Multijet unit arrived. The 1.2-litre petrol soldiered on and the 1.9JTD remained at the top of the range. A new Doblo arrived in 2010 with smarter styling and more efficient engines.
What You Get
To get a perspective of where the Doblo fits into the marketplace, it's probably best to consider its rivals. These include the Renault Kangoo and Citroen Berlingo Multispace. Whilst these are by no means common sights on UK roads, sales in this class have rocketed by nearly 300% over the last four years. In many ways, this is good business for Fiat. Built using low-cost labour in Turkey, the Doblo is the last Fiat to utilise a conventional steel chassis rather than the more advanced 'spaceframe' system used for the Multipla. As such, it represents rugged and, above all, cheap engineering that keeps the basic costs down.
Two variants of the Doblo design are available: the Doblo car, as we have here, and also the Doblo Cargo, a commercial van with no fewer than 154 different body permutations. To further emphasise the Doblo's status as a 'world car', a factory in Brazil will start producing Doblos to cater for the huge South and Central American markets. If you are trying to build a reliable, bulletproof mode of transportation, you need low maintenance, dependable workhorse engines. This is both the Doblo's greatest asset in emerging markets and its Achilles heel in the eyes of more sophisticated Western European consumers, accustomed as they are to more refined fare.
What will be of more relevance to prospective purchasers is the cavernous load bay. That rudimentary rear suspension comes into its own here, as it allows for a near perfectly flat floor, and the almost vertical sides of the Doblo help to create a 750 litre load space with the seats in place and a gargantuan 3000 litres with the seats folded. Fiat claim the Doblo can carry five mountain bikes and their riders, but without recourse to a junkyard compactor, this seems difficult in practice. Fiat's Multipla paved the way for wacky MPV styling, and won a crop of awards, but how many do you see on the roads. It seems that UK buyers preferred the more conservative lines of the Vauxhall Zafira, and it's entirely possible that the same will happen to the Doblo. The strange amalgamation of curves and that monstrous front grille are both striking and challenging, although lacking the cutesy appeal of the Renault Kangoo. The interior styling is more conservative, with high-mounted seats giving a commanding driving position, whilst never fully concealing the Doblo's van-based origins.
It certainly represents a cost effective and modern way to haul the family about in something less than limousine levels of comfort. Nevertheless, the Doblo includes some thoughtful touches such as front and side airbags, pop-up roof rails and a swivel-opening roof hatch, two big sliding side doors and a cargo shelf above the windscreen. The seats are trimmed in a suitably hardwearing fabric for transporting young families about and all surfaces are made of sturdy materials which are intensely practical. As well as the high level shelf, numerous cubbies dot the interior, including some genuinely vast door bins.
What You Pay
Refer to Car & Driving for an exact up-to-date valuation section. Click here and we will email it to you.
What to Look For
As with all cars that get used to ferry children back and forth, check for rips, stains and other damage to upholstery and minor trim parts. This isn't such a great problem in the Doblo because it's so utilitarian that only the most wilfully demented child will be able to damage. Have a good look at the load bay area, as many Doblos will have been used for some pretty heavy duties. The mechanicals are proven technology and shouldn't cause any significant worry. Despite this, check for its service history but even if it's not completely pristine, the Doblo can usually cope. Just get it in to the garage for a once-over after purchase.
Replacement Parts
(approx based on a 2002 1.2 excl VAT) An alternator is around £80 and front brake pads are around £35 for a set. Expect to pay around £7 for an air filter and about £15 for a fuel filter, about £6 for an oil filter and about £4 for spark plugs.
On the Road
There's a non-turbocharged 1.9-litre diesel, offered in SX guise, and an infinitely preferable turbocharged JTD unit with 100bhp. The JTD makes sixty from rest some 12.4 seconds quicker (down from 20.9s to 12.4s) on the way to 104mph (up from 88mph). It also records much lower CO2 emissions and is 17% more frugal. On top of that, the unit develops a useful 148Ib ft of torque, so that there's pulling power in every gear.
This is really the engine to go for - even if you'd normally prefer the petrol option. The 65bhp 1.2-litre powerplant is rather thrashy and takes 18 seconds to reach sixty amid some frantic gear swapping. Despite this, on the road, the Doblo is surprisingly good fun to drive. A combination of very quick steering and a crude but effective rear suspension set-up means the Doblo is far more capable in the corners than its ungainly appearance would suggest.
The Doblo performs well at the pumps with the 1.9D version returning a combined figure of nearly 40mpg and the JTD 44mpg, helped in no small part by a drag coefficient of only 0.32 - itself astounding for such a bluff-fronted, slab-sided vehicle.
Overall
The Doblo is a car that gets better the more you spend. To be honest neither the 1.2 or the 1.9D engines are up to snuff, especially if you plan on hauling the Doblo about fully laden. You really need to opt for the 1.9JTD version if you plan any distance work. The Doblo will appeal if you place sound economics, rugged practicality and no-nonsense mechanicals high on your list of priorities. If you need something a bit plusher, quicker or more sophisticated you'll probably find the Doblo a little third world. Used examples are still rather thin on the ground so guaranteeing your exact trim and colour choice may be a tough task. Not half as tough as a Doblo mind.