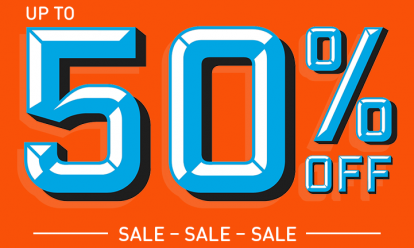 Get covered in our half price Breakdown Cover sale from just £7 a month.* We're the UK's best breakdown provider as voted by Auto Express drivers 2021.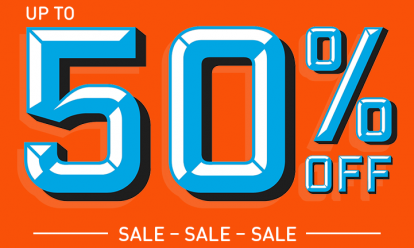 By Jonathan Crouch
Introduction
SEAT's Alhambra, the name borrowed from that used for a Spanish palace, is a large, 7-seater Galaxy-sized MPV that has value, technology, practicality and sheer cleverness on its side. If you're browsing in this sector for a large 7-seat MPV from the 2010-20120 period and this car isn't your shopping list, then it should be.
Models
5dr MPV (1.4 TSI, / 2.0 TDI)
History
We're so used these days to seeing SEAT as a 'sporty' brand that it's easy to forget the Spanish marque's other core attribute: value for money. Attempting to combine both things isn't easy and it may have prevented the company from becoming the kind of Iberian Alfa Romeo that its German owners want it to be. But many family buyers loyal to the brand won't care if it means that the Spaniards can continue to bring us Volkswagen designs at more affordable prices. Cars like this one - the Alhambra 7-seater MPV.
With its other superminis, family hatches and saloons, SEAT has clothed the Golf or Polo mechanicals borrowed from its parent company in designs that are quite different from those in the Volkswagen line-up. In many cases, the driving experience is sharpened too. There's little of that here. The Alhambra got a smart SEAT family nose but otherwise, it was a Volkswagen Sharan through and through, which meant that it was a very classy people carrier indeed. At a significantly more affordable price.
The first generation 'Typ 7M' version of this model sold between 1996 and 2010 but these will be a bit ropey now. Better to stretch to the second generation version we look at here, the 'Typ 7N' version that sold between 2010-2020. It was mildly facelifted in 2014, then finally deleted from the range and not replaced in 2020.
What You Get
At its launch in 2010, the MK2 Alhambra was the largest car that the Spanish brand had made, measuring over 4.8-metres stern to stern, so you won't be surprised to hear that size is not in short supply when it comes to cabin space. Even so, it's a model that disguises its bulk well. The bonnet and windscreen form a continuous, sharply-angled line from roof to grille for a wedge-shaped profile, while the large headlights and low bumper add a little character to SEAT's trademark 'Arrow Design' nose.
Inside, there's plenty of versatility in all models thanks to the Easy-Fold seating system. You needed a MENSA IQ and the strength of a Ukrainian shot putter to maximise the luggage capacity of the MK1 Alhambra, as the seats needed to be folded, unclipped from their mounts and lifted out. With this MK2 version, both rows of rear seats can tumble down beneath the floor with a minimum of fuss. The boot capacity isn't huge with seven people inside but there's as much as 1,167-litres with five occupants and up to 2,297-litres when you travel two-up, a figure that can be extended still further by folding the front passenger seat flat, allowing nearly three metres of load length. One nice practical touch is the way that you can programme the tailgate opening height in order to avoid scrapes on low garage ceilings.
If you're carrying people rather than packages, entry is by sliding doors (so your kids won't re-sculpture the bodywork of adjacent cars any more as they throw themselves out into the supermarket carpark); some original buyers specified these in electrically-sliding form. Access to the third row is also made easier by the Easy Entry function through which the outer seats in the second row tilt and slide forward in a single motion. Once in these rearmost chairs, kids will be delighted to find that they sit a little higher than those ahead, while their parents will discover that this is one of those unusual things: a 7-seater that seven fully-sized adults can actually fit into.
Third row seats in affordable MPVs and most 4x4s are usually for kids only - or very uncomplaining and agile adults unfamiliar with the offerings of Colonel Saunders. The original MK1 Alhambra wasn't much better either but thanks to bodywork that was 22cms longer than that original design and nearly 2-metres of width, this MK2 version was able to make a real step forward, plus the cabin's huge glass area removes the feeling of claustrophobia that you'd normally expect to find. Second row occupants, who can recline their three individual seats for greater comfort on longer journeys and slide them by up to 160mm back and forth as required, are even better looked after, and for original buyers, there was the option for parents of flip-up booster cushions for use when needed.
Wherever you're seated in this car, head, shoulder and legroom are ample but of course, the most comfortable perch is to be had behind the wheel, where ample adjustability for both seat and steering wheel means that it's easy to find the ideal driving position. The cabin won't win any awards for design flair, but everything feels smart and built to last, well able to withstand the potential rigours of family life.
What You Pay
Please contact us for an exact up-to-date valuation.
What to Look For
The most common problems with the MK2 Alhambra relate to various electrical issues (central locking malfunctions, sat nav glitches, rear lamp failures etc). And air conditioning problems (the cooling is known for not blowing out really cold air on lower settings); check these things on your test drive. Make sure all the seats fold and slide as they should, as well as the rear doors, particularly if they're of the electrically sliding sort. Ensure that the electrical tailgate works, too. Some earlier cars had issues with the DSG automatic gearbox, so ask to look at the paperwork to see if any work has been carried out on this transmission and check that it operates well. Otherwise, just look out for kerbed alloy wheels, check for signs of interior child damage and of course insist on a fully stamped-up service history.
Replacement Parts
(approx based on a 2017 Alhambra 2.0 TDI 150PS ex VAT) A set of front brake pads are between £40-£80 (rears are between £32-£75). Front brake discs cost around £65-£105 (rears £75-£103). Air filters are in the £6 to £16 bracket. Oil filters cost around £6-£11. You'll pay around £255 for a headlight. A water pump is around £102 and a thermostat will be in the £12-£15 bracket. A starter motor is around £110. An alternator is around £163. A pair of wiper blades is around £25.
On the Road
This MK2 Alhambra had plenty to live up to. The original MK1 model was, after all, based not only on Volkswagen's Sharan but also on the first generation Ford Galaxy, a people carrier that was astonishingly good to drive for a car of its time. This one didn't emphasise driving dynamics quite as much, but its handling was still light years ahead of its predecessor - as you'd expect given that its designers had had fourteen years to come up with something better. They didn't waste their time either, achieving the apparently impossible conundrum of creating a car that though significantly bigger, was at the same time significantly lighter by some 30kgs. Impressive.
Take a seat behind the wheel and you find yourself in something that doesn't feel that far removed from any ordinary family hatchback. It's certainly large, but the commanding view you get out of the glassy cabin compensates for that, while there are standard reversing sensors to make sure that parking isn't too much of a bind and an optional Park Assist system that'll even self-steer the car into tighter spaces. Out on the road, though not as sharp as a Ford Galaxy - the steering for example, could offer a little more feel - the driving experience is impressively car-like, with a supple ride and body roll that's well controlled.
It feels eager too, even when fitted with an apparently unpromising 1.4-litre TSI entry-level petrol unit. Both turbo and supercharging generate 150PS, which is actually enough to drag 1.75-tonnes along at quite a lick, though frequent use of the smooth 6-speed gearbox is required to maintain rapid progress.
More relaxed, predictably, is the 2.0 TDI 140PS or 150PS diesel that most customers will choose, relaxed, refined and with plenty in reserve for short notice overtaking. Pulling power here is impressive, enough to increase this car's towing limit from the 1,800kg figure you get with the 1.4-litre petrol variant to 2,200kg. Its merits are certainly enough to ensure that the more powerful option - a 170PS 2.0 TDI diesel - will remain of minority interest. As usual with modern SEAT products, the clever twin-clutch DSG semi-automatic 7-speed gearbox is available as an option.
Overall
As a full-size MPV with a king-size carrying potential, SEAT's MK2 Alhambra might not be quite of the sporty, stylish persuasion you'd normally expect to associate with this Spanish marque but it has plenty of other virtues. There's proper adult space for seven and seats that fold easily into the floor, plus it can compete on equal terms with the direct large MPV rivals from this period it undercuts, both on price and specification.
It's lighter, faster and better-built than the previous MK1 model, plus its more modern engines cost less to run. All attributes that families shopping in this sector may find hard to ignore from a car offering this kind of value proposition. People carriers have come on a long way since the last time you tried one. And if you want proof of that, you'll find it right here.