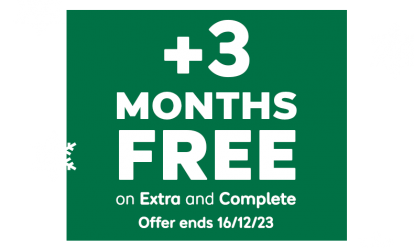 With 12 months of cover, new customers get an extra 3 months for free*.
*Added after 12 months, excludes Basic cover. New customers only. Ends 16/12/23, 7am.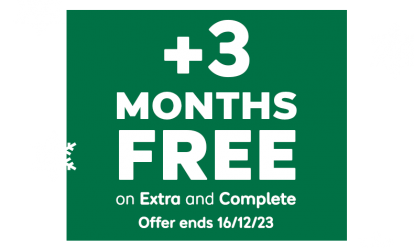 BY ANDY ENRIGHT
Introduction
As with buses, it seems you can wait an age for a decent MPV to be launched and then you'll get three at once. It happened back in the Nineties when the SEAT Alhambra, the Ford Galaxy and the Volkswagen Sharan all shared a common platform and the Noughties equivalent has to be the Fiat Ulysse, the Peugeot 807 and the car we examine here, the Citroen C8. Of these three vehicles, the C8 has probably registered the highest degree of public recognition, thanks in no small part to the French company's very aggressive pricing policies. With a significant number having found owners since 2002, the market for used C8s is starting to look interesting. Here's how to find a good one.
Models
MODELS COVERED:
2.0, 2.2 petrol, 2.0, 2.2 HDi turbo diesel, [LX, SX, Exclusive, Exclusive CC])
History
Launched in December 2002, the C8 was a quantum leap forward compared to its predecessor the Synergie. Although the latter Synergie models had been reasonably well equipped, the fundamentals were badly ageing and with the C8, Citroen liaised with Fiat and Peugeot to develop an MPV that was truly state of the art, offering safety systems and electronic functions that were bang up to date. The engines offered were a good selection of 2.0-litre and 2.2-litre petrol and HDi turbodiesel powerplants, possibly lacking only a really big banger for those looking for serious power. That said, the C8 was always very much at the value end of this particular triumvirate and as a result sold in some serious numbers. The 2.2-litre petrol unit arrived in early 2003 to complete the line up.
The diesel engines were revamped in the summer of 2006. A 136bhp 2.0-litre engine arrived to replace the 2.2-litre unit and the 110bhp 2.0-litre was boosted to produce 120bhp. Fuel economy and emissions were also fractionally improved.
What You Get
The priority of the C8 is, in effect, safety, safety and yet more safety. Six airbags are fitted as standard including two side window bags offering protection to passengers in all three rows of seats. As well as anti lock brakes with full electronic brakeforce distribution, the C8 also gets electronic braking assistance, a sophisticated stability control package, low tyre pressure warning and hazard lights that automatically deploy under hard braking. Check out (depending on model) the clever 'childview' rear view mirror, the triple sunroofs, the swivelling front seats, the refrigerated drinks holders and the fifty or so storage compartments dotted around the cabin.
There's room for up to eight adults and access for them is made easier by the flat floor and the dashboard-mounted gearlever. If luggage rather than people carrying is what you need, Citroen's patented 'Quickfix' instant anchoring system will enable you to quickly slide, fold or remove the rear seats for maximum flexibility. The boot is enormous, with a maximum load capacity of almost 3,000 litres.
Citroen claim that 65% of the C8's exterior is not shared by either its Fiat or Peugeot counterparts - but again there are statistics and statistics. In truth the C8 does look very similar to the 807 in particular, with only the grille and the under spoiler looking markedly different to the casual observer. It's an odd design, looking adventurously bulbous at the front and rear but with flanks that seem disappointingly generic. The same goes for the interior. It's almost as if Peugeot, Citroen and Fiat were each given individual briefs with a steering committee to fit the pieces together. There are some wonderfully wacky design cues such as the wing-like structure that arcs across the top of the dash, but this sits above a deathly dull sweep of black plastic which itself sprouts a gear shifter and control panel that appears to bear no design coherence with any of the other parts. Yes, it all seems to work perfectly well, but it's somewhat patchy in terms of design.
Whilst you may sniff at the aesthetics, functionally the C8 is difficult to fault. The seats are mind-bogglingly adjustable in almost every direction. They spin, fold, slide, detach, you name it they do it. Clap loudly and they even jump through a fiery hoop. Okay, so we just made that bit up, but the combinations are astonishing. Four-zone air conditioning helps combat the effect of the three (count 'em) sunroofs. Multiplex wiring allows for such electronic niceties as light sensitive headlamps, automatic windscreen wipers, and speed indexing of the stereo volume as well as rear parking sensors, guide-me-home headlights and remote control operation of the sunroofs, windows, door mirrors and the sliding doors.
What You Pay
Please fill in the form here for an exact up-to-date information.
What to Look For
Despite the abundance of complicated electronics, the C8 has thus far received a fairly clean bill of health. As with all MPVs, you'll need to watch for damage to the interior trim - scratches, cracks and so on. Make sure your C8 hasn't lived a hard life as an airport shuttle but by and large the diesel engines can shrug off some surprisingly big numbers on the clock. Watch out too for parking bumps and scrapes from drivers unused to the car's size. Check for uneven front tyre wear. Some of the C8's minor controls aren't of the highest materials quality so check to make sure you have all the parts necessary to slide, tilt and remove seats.
Replacement Parts
(based on a 2003 C8 2.0HDi ex Vat) A clutch assembly is around £185, a radiator (on air-conditioned cars) £165, front brake pads £60, rear pads £40, a starter motor £195 and an alternator around £265.
On the Road
Unlike certain MPVs, the C8 is never going to feature as a driver's choice. It feels like a rather lumbering thing and that's exactly what it is, never really reaching the levels of driver satisfaction offered by the Galaxy/Sharan/Alhambra. It does offer a good deal more interior space than these cars and the electronics systems on board makes them look exactly what they are - cars from a prior generation of MPV development.
Four engines are available; two petrol units and a pair of diesels. The petrol engines are both modern 16v items, the 2.0-litre version generating 138bhp and the 2.2-litre powerplant managing a healthy 160bhp. The 2.0HDi 16v is good for 110bhp with its more powerful 2.2-litre sibling generating 136bhp. The gearchange isn't the last word in sweet shifting slickness, but a slightly dull-witted automatic is available.
Overall
If unimpeachable quality and slick handling are top of your agenda, the C8 may well disappoint. If, on the other hand, you want a lot of well equipped car with more safety provision than the South East Asian cheapies can provide, it's just about the best bet out there. Given that it's a vehicle that will be transporting your family about, it makes a lot of sense to pay a little extra and improve their chances should the worst come to the worst. If you're not enthralled about paying big money for an MPV but want something cheap and modern, the C8 is the best of the bunch.