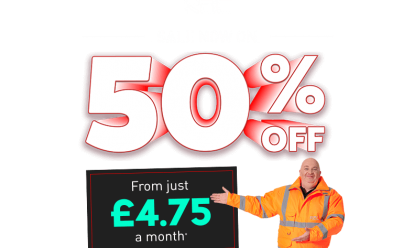 Get covered in our half price Breakdown Cover sale from just £4.75 a month.* We're the UK's best breakdown provider as voted by Auto Express drivers 2021.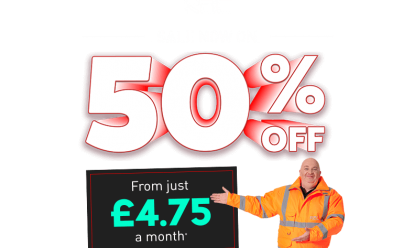 Ferrari's 812 Superfast is rather unique. Jonathan Crouch explains why.
Ten Second Review
There's nothing quite like a Ferrari 812 Superfast. Maybe that's just as well. Imposing, aggressive and intoxicating, it really needs a race track. But hopes also to be a very focused kind of exotic V12-powered Super GT.
Background
Ferrari's most powerful and expensive series production model, the 812 Superfast, is a difficult car to pigeonhole. On paper, the size and configuration of the engine (a V12 placed long ways up front) suggest it to be a Super GT kind of car - like, say, an Aston Martin DBS Superleggera or a Bentley Continental GT Speed. But, as so often, Ferrari has its own agenda here. As with direct predecessors to this car, most notably the 575M, this 812 is nothing like any other Super GT model you could consider. It's more highly strung, there's no forced induction beneath the bonnet and it looks completely different too, as did its direct predecessor, the F12.
It comes in two forms, the Superfast coupe and the GTS convertible, both with the same mechanical configuration and both priced well above obvious rivals that, as we've just observed, aren't quite such obvious competitors when you get right down to it.
Driving Experience
In an automotive world now dominated by electrification, the smell of petrol fumes from a 6.5-litre normally aspirated old school V12 is a breath of fresh air, if you'll forgive the inappropriate analogy. It's a substantial powerplant making this 1.7-tonne Ferrari no lightweight, but that doesn't prevent this 812 Superfast from being quite stupendously quick. The twin turbo V8s used in lesser Maranello models may produce more torque lower down, but this 6,496cc atmospheric 789hp unit compensates amply in orchestral terms and powers you to 62mph with neck-snapping ferocity in 2.9s on the way to a top speed that would max out at 212mph if you found a race track straight or an unrestricted autobahn long enough. And you'll reach that maximum quickly; rest to 124mph takes just 8.3s as you rifle through the ratios of the 7-speed dual clutch paddleshift auto gearbox.
Amongst the selectable drive settings, which include 'Sport' and 'Race', is one called 'Bumpy Road'. Which you'll be glad of because full power on anything but an uber-smooth surface requires extreme levels of concentration. This, more than any rival, is a car you really have to tame to drive in extremis. Once you get familiar with this Prancing Horse though, you'll find its levels of cornering grip and traction quite astonishing (in the dry anyway) with turn stability enhanced by 4-wheel steering.
Design and Build
The styling here is fiercely unconventional - and so is the engineering. Two 812 variants are available, the Superfast coupe we look at here and an 812 GTS model that features a feature now something of a rarity in modern car design, a metal folding roof. Either way, the big V12 up-front is pushed and usually far back behind the front axle. Ahead of this is a vast frontal grille - the 'smile' as Ferrari calls it. The body structure beneath the exotic panel work isn't much different from that of the previous F12 model
Inside, you get just two seats, a very driver-orientated instrument stack (with two 5.0-inch screen in the binnacle) and an extra (optional) instrument display for the front seat passenger. Out back is a hatch opening out to a 320-litre boot - one of those likely to lightly saute your golf clubs if you take the back way to the links. One large case or a couple of smaller ones would comfortably fit - and a couple of securing straps are provided too. You'll probably need to specify the expensive bespoke luggage to make the most of the space on offer.
Market and Model
The price? Think around £260,000, but of course, that's just a starting point. It always is of course with this class of car - it would be with direct rivals like the Aston Martin DBS Superleggera and the Bentley Continental GT Speed. But Ferrari has taken fleecing owners with options to a new level here. Just check out the options list pricing if you doubt that. The extra optional instrument display for the front seat passenger costs £3,360 for instance.
You'll have to pay extra for Apple CarPlay too (£2,400 - yes, you read that right), but it's advisable to have it, so awful is Ferrari's standard-fit system, even though it's supposed to have eight times more processing power than that of the set-up fitted to the old F12. You might also want to splash out on an evolved telemetry system (borrowed from the LaFerrari) and an audio upgrade which gives you 12 speakers and 1,280-watts.
Cost of Ownership
You won't expect any Ferrari to be inexpensive to run - and of course this one requires deep pockets. Theoretically, it will return 19mpg on the combined NEDC cycle, but if you get anywhere near that on a regular basis, then you're probably not driving the car hard enough. The CO2 return is worse than your accountant might have feared (340g/km) which of course will mean a hefty BiK tax bill. And of course insurance is a top of the shop group 50: best to find a specialist broker.
Ferrari's warranty is only three years, but it does cover you for an unlimited mileage. Servicing will be expensive because parts are very pricey. And if you're tempted to go showboating on track days, remember that tyre replacement costs will be huge. All of which will be forgiven when the time comes to sell; expect exceptionally good residuals; after all, who wouldn't want a well looked after 812 Superfast?
Summary
'Superfast' isn't one of Ferrari's most memorable monikers. Probably sounds better in Italian. Of course this 812 coupe very definitely is. Fast, that is. Speed of course is nothing without control and keeping this Italian stallion out of the hedge at speed on a damp, bumpy road wouldn't be a task to undertake for the faint hearted. But if you're up to the challenge, this Superfast coupe will reward you memorably.
We'd prefer it's talents to be a little more accessible for public road use, but then perhaps this Ferrari wouldn't be the intoxicating steer it is. This car is unapologetically unconventional, from the way it looks, to its refusal to use forced induction or all-wheel drive. Maranello loyalists will love it for that. And so, we suspect, will those reviewing it in future years with the rose tinted spectacles of historical perspective.