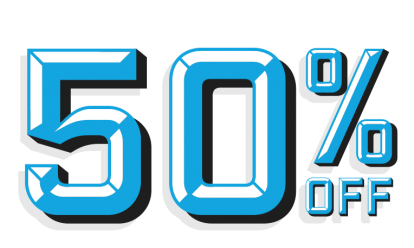 Get covered in our half price Breakdown Cover sale from just £5.75 a month.* Join the UK's best breakdown provider as voted by Auto Express drivers 2021.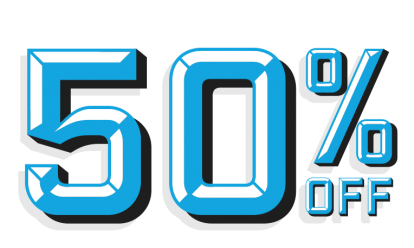 BY ANDY ENRIGHT
Introduction
Volkswagen's Lupo GTi seemed a slightly odd concept at first. Imbuing a tiny citycar with premium hot hatch-style fitments and saddling it with a hefty price tag of around £13,000 didn't appear a winning formula. After all, the canny buyer could find a fully fledged hot hatch for about the same money and despite its sporting accoutrements, the Lupo GTi always smacked of more show than go, And so it proved. Whenever I see one on the road I automatically scan the number plate to see if it reads Volkswagen Press Office and it often does, journalists in press cars counting for a decent percentage of all UK Lupo GTi road miles. If you can track an honest used example down, you should at least ensure some exclusivity.
Models
Models Covered:
(3dr hatch 1.6 petrol [GTI])
History
The Lupo was launched back in 1997 but the GTi didn't debut until 2001. In the interim, the range had been fleshed out by diesel and Sport variants and by the time the GTi made its entrance, the Lupo was no longer new news. The weighty price tag didn't help either, many realising that better value was to be found in Volkswagen's sister marques, Skoda and SEAT. To put the 125bhp Lupo GTi into some frame of reference, it costs a good deal more than the bigger 150bhp SEAT Ibiza FR. In other words, you really had to be seduced by the chunkily good looking styling of the Lupo to pay that sort of money. A few were and used examples are now appearing in a trickle. In April 2002 the Lupo GTi gained a sixth gear although few who drove the five speed car complained. In May 2003 the car became Euro IV emissions compliant.
What You Get
In order to befit the GTi badge and plump sticker price, the Lupo's interior was given a makeover, with colour-keyed sports seats and belts, coordinated metal pedals, a chubby leather-trimmed steering wheel, the obligatory chrome ringed dials and a slightly dubious GTI gearknob. Otherwise it's standard Lupo, itself no bad thing. Instead of the usual Citycar fare, the German designers decided on silver-rimmed Italianate twin instrument dials featuring Allen bolts and soothing blue backlighting at night. It would look so good cruising at night in Berlin that for a moment you envy the Germans until you remember their unusual hairstyles and penchant for manmade fibres.
The Lupo GTI wouldn't qualify as a citycar if it had blotted its copybook with poor economy figures, and the Volkswagen doesn't disappoint. Despite offering lively performance, the Lupo turns in a combined figure in excess of 40mpg, and will return nearly 30mpg in stop and start urban traffic. This is surely the environment the Lupo GTI will inhabit, fulfilling a role as the second quickest thing across the city centre after a pizza moped. Its compact dimensions naturally make parking simplicity and the quick steering give almost unrivalled manoeuvrability. What marks the Lupo out as something special is the sheer attention to detail everywhere you look. The panels are separated by shutlines so tight they look like scribed details, and everything is screwed together with just the same kind of quality you'd find in a £25,000 Volkswagen Passat. The expensively textured dash plastics, the soft-return grab handles, the standard seat and wheel height adjustment are all indicative of more prestigious fare. In fact were it not for the proximity of your front seat passenger, you could be forgiven for thinking you were driving a car in the Golf class.
What You Pay
Please contact us for an exact up-to-date valuation.
What to Look For
The Lupo, along with its SEAT Arosa sibling, is one of the best-built small cars anywhere. Interior fittings, so often manufactured down to a price in most citycars, are childproof and well made. As with most cars which spend a lot of their lives in the urban sprawl and crawl, check the clutches on manual cars and also inspect the bodywork and wheels for signs of parking damage. Aside from that, if you can find a nearly new car with warranty outstanding and a decent service history, you'll have one of the best, if not the cheapest, small cars about. Watch out for tyre wear on the front and ensure the clutch has plenty of life left in it. The alloy wheels are susceptible to kerbing but the 1.6-litre engine is relatively untemperamental.
Replacement Parts
(approx based on a 2002 GTi) Parts that are GTi specific tend to be fairly pricey, but those which are generic to the Lupo are reasonably priced. An exchange clutch assembly retails for £170, and front brake pads are around £65 a pair, whilst rears are around £45. A new radiator is £110 and one of those cute headlamps retail at around £70.
On the Road
Powered by a punchy 1.6-litre 125bhp engine and equipped with a six-speed gearbox, the Lupo is more powerful than the original Golf GTI and with a rest to sixty time of eight seconds will comfortably outsprint it too. The real measure of progress comes in offering greater economy, driver involvement, quality and reliability than the old car could ever muster. That engine will be familiar to anybody who's sampled the Polo GTI, and offers a zippy throttle response and a wide flat spread of torque. This means that the lightweight Lupo, which tips the scales at just 978kg due to the extensive use of lightweight aluminium, is comfortably quicker than any existing Polo, or indeed Golf, GTI models including the punchy 1.8 turbo variants.
The sixteen-valve engine eventually runs out of puff at 127mph, a figure that outstrips the original Golf GTI by 16mph - a testament to the Lupo's superior aerodynamics and power. The exterior of the car is distinguished by flared wheel arches, chunky side skirts a deep front spoiler with purposeful air intakes and fifteen-inch six-spoke alloy wheels. At the rear, twin centrally mounted chrome exhausts, a roof spoiler and GTI badge let other drivers know what's just blitzed them from the lights. Available in black, red, and for the first time on a Lupo, silver, the GTI tries hard to look mean, but the overall effect is of a kitten in a combat jacket.
Overall
The Lupo GTi is s a tough car to recommend when new and even when buying used there are many options that offer both more performance and more metal for your money. What they don't tend to offer is the Lupo GTi's chi-chi image. A rather pricey and exclusive small car somewhat perversely becomes something a handful of customers see as rather desirable and used values of the Lupo GTi have remained far firmer than its slow sales would at first suggest. Although it'll never be a big seller, Volkswagen's smallest GTi still changes hands for a pretty penny. The laws of supply and demand aren't as black and white as you'd at first suppose.