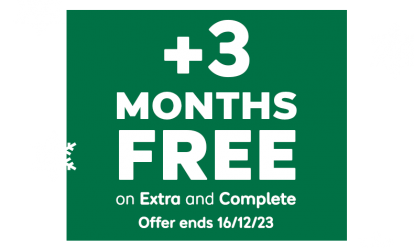 With 12 months of cover, new customers get an extra 3 months for free*.
*Added after 12 months, excludes Basic cover. New customers only. Ends 16/12/23, 7am.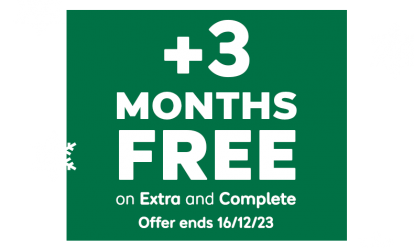 BY ANDY ENRIGHT
Introduction
BMW's 1999-on M5 was the car that started the horsepower war in Germany. Before this super-saloon arrived, 400bhp was a virtually unheard of figure for a sports-minded executive saloon to be developing. Once BMW had set the new standard however, a host of imitators appeared with even more power. But more power doesn't mean more desirable. Many still believe this M5 to be the pick of like-minded cars in its sector. Here's our guide to finding yourself the best one possible.
Models
Models Covered:
(4 dr saloon, 4.9 petrol [M5])
History
Late last century, performance enthusiasts intent on owning the world's finest sports saloon had been waiting with bated breath for the men at BMW's Dingolfing plant to unleash the latest red-hot M-Power version of the 5 Series, and in March 1999, the wait proved well worth it. With 400bhp and a V8 engine, the M5 rewrote the rules on what defined a premier league performance saloon. At a few pounds shy of £60,000 it certainly wasn't cheap, but judged on any objective basis, the M5 was quite simply the best car there was. Many would argue it still is.
BMW made a number of cosmetic changes for the 2001 model year. Pay attention and you'd spot body-coloured rubbing strips, round fog lights and a redesigned front spoiler. The headlights were now of the fashionable clear lens variety and the indicator lamps became round. To help some of the M5 magic trickle down through the rest of the range, that model's wider chrome grille surround were found on all variants. The interior benefited from a few tweaks as well. A revised range of options were also available, including a Mini Disc system, a voice-controlled telephone and a larger television screen.
What You Get
There aren't too many surprises with a 5 Series. You know it's going to be beautifully built, great to drive, understated and well equipped - and the BMW M5 is no exception. Once upon a time, for supercar performance, you had to buy a supercar. A cramped coupe in other words, with hardly enough space for a change of clothes in the boot. Then along came the M5.
Launched in 1984, this was the first of a new breed of super saloon - the ultimate 'Q Car'. No stripes or spoilers. In fact nothing to indicate that this one and three quarter tonne family four-door could out-accelerate (and arguably out-handle) a Porsche 911. Not surprisingly, the concept caught on amongst the shy but successful. As sales increased, so did the power on offer - from 286bhp to 315bhp and 340bhp by the time production stopped in 1995. After that, BMW abandoned the super-saloon market to Mercedes and Jaguar, hoping that their V8-powered 540i would keep them in with a shout. It didn't.
Which is why this M5 does the job properly. Under the bonnet lies one of the most powerful engines ever to be fitted to a production car of any kind. It's a 32-valve, quad overhead camshaft 5.0-litre V8 crafted from Alusil - a lightweight aluminium-silicon alloy. The output is an awesome 400bhp - 40% more than the already rapid 540i.
Not that the neighbours would ever suspect. In true M5 tradition, the current model is discreet to the point of anonymity. A subtle front airdam, a tiny boot spoiler, gorgeous alloy wheels, clear indicator lenses, quad exhaust pipes and a small boot badge are the only giveaways. Inside, it's the same. You could be at the wheel of a well-specified 530d were it not for the chrome surrounds of the instruments with their red needles and little touches like the M gearknob which glows red at night. There's even a tyre pressure monitor.
What You Pay
Please fill in the form here for an exact up-to-date information.
What to Look For
Very little goes wrong with the M5. The oil temperature gauge incorporated into the rev counter reminds users not to thrash the car from cold and most who buy these cars are knowledgeable types in any case. The black chromed alloy wheels are hideously prone to kerbing and it's worth taking a good look at them for damage. When paying this sort of money you should expect the best and negotiate big discounts for tired interiors or less than cosmetically perfect bodywork. Avoid aftermarket accessories as these will dent the resale value and check for crash damage and that it is clear of outstanding finance.
Replacement Parts
(approx based on a 2000 M5 ) BMW spares have gained an enviable reputation for quality and value and consumables are distinctly affordable. An air filter is around £20, whilst you'll pay a similar amount for a fuel filter. Oil filters are around £8, whilst spark plugs are £21. A replacement cam belt is around £28.
On the Road
Opt for the M5 and you get the sort of performance that embarrasses many temperamental two-seat exotics. With 400bhp on tap, the M5 will accelerate to its 155mph maximum accompanied by a magnificent hard-edged V8 soundtrack. Sixty mph is despatched in just over five seconds and the handling is particularly exciting if you enjoy switching off the traction control, drifting it sideways and receiving big Amex bills for tyres.
Overall
Despite a whole host of more modern rivals challenging BMW's crown, many enthusiasts would say that the M5 has never been eclipsed. After a brief drive in a well looked after used example you'll see what they're raving about. It may no longer be with us but this M5 still has it.