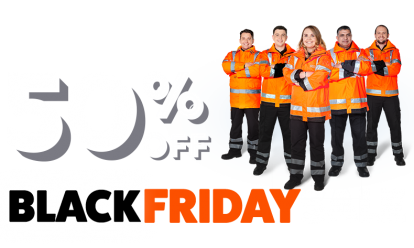 You can get covered in our Breakdown Cover sale from just £5.50 a month.* Join the UK's best breakdown provider as voted by Auto Express drivers 2021.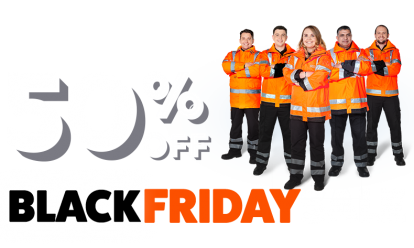 BY STEVE WALKER
Introduction
Small is beautiful, or so they say. Who says it? Well, being Japanese, the people at Daihatsu may not but they would probably concur with the sentiment. If there's one thing that most obviously binds Daihatsu models together, it's smallness. The Sirion is a supermini by Daihatsu's reckoning but its dimensions correspond better to what the rest of the market dubs a city car. It has small petrol engines like a city car and a lively lightweight feel like a city car. From new, it was even priced like a city car. In the end, where the Sirion fits into the grand scheme of things isn't too important. What could be is that Daihatsu knows small cars and the Sirion is a small car from Daihatsu.
Models
Models Covered:
5dr hatchback 1.0, 1.3 petrol [S,SE, SX]
History
It's the second generation of the Sirion that we're examining here. The original model arrived in 1998 and was shoehorned into a Daihatsu range that already included the Cuore, the Move and the Grand Move, all of which were small city cars not unlike the Sirion. An effort to differentiate the original Sirion from its stablemates in this overcrowded line-up could be the thinking behind its billing as a supermini but it was better justified then in any case as that was before the leading superminis grew so much bigger. Today, superminis routinely exceed four meters in length while city cars tend to huddle around the three and a half meter mark, the second generation Sirion as introduced in 2005 is 3.6 meters from nose to tail so if it is a supermini, it's not a big one.
The Sirion was launched with two engines, a 1.0-litre and a 1.3-litre but a 1.5-litre unit was introduced late on in 2007 to bolster the range. Trim levels run from S through SE to SX in that order.
What You Get
We've established that it's fairly hard to determine which market sector the Daihatsu Sirion belongs in but what's certain is that the car offers lots of interior space for a vehicle of its compact dimensions. There's no shortage of headroom inside the Sirion. Six footers should find no issues in either the front or the rear and legroom is also surprisingly good. It's even possible to adjust the rake of the rear backrest. Naturally this abundance of cabin space comes at a price and rear luggage space isn't the best. The Sirion features a multitude of cup holders, stowage spaces, trays and cubbies and it also includes a split level glovebox, neither compartment yielding much in the way of useable space. Rather surprisingly, the seats are firmer than you'd expect and give good support, even to broad shouldered drivers.
There is some evidence of cost cutting in the materials used inside the Sirion and some of the plastics used will seem a little low rent compared to the top supermini or citycar offerings. The counterpoint to this is the Daihatsu's generous interior. The dash is adventurously styled with a silver centre console and a quirky cowled fascia pod. If your model has a rev counter, this clips to the outside of the binnacle rather like the aftermarket turbo boost gauges seen on Japanese evo cars.
The front end of the car has been designed to do well in pedestrian safety tests, the deformable bumper and nose cone section and ample space below the domed bonnet being a whole lot friendlier than many rivals. Front, side and curtain airbags are standard on all models, as are ISOFIX child seat fixings in the outer rear seats and a trio of three-point seat belts in the rear. Anti-lock brakes with electronic brakeforce distribution are also included.
What You Pay
Refer to Car & Driving for an exact up-to-date valuation section. Click here and we will email it to you.
What to Look For
This Daihatsu Sirion was also sold as the Toyota Passo in Japan and anything with a Toyota badge tends to be flawlessly reliable. The usual precautionary checks should be made never the less. Prospective buyers should pay particular attention to any scuffed wheels or parking knocks that the Sirion has picked up over the course of its likely urban car role.
Replacement Parts
(Estimated prices, based on a 2005 Sirion) A clutch assembly totals £130, whilst a complete exhaust system will see change from £180. A pair of front brake pads are just over £40, whilst a replacement headlamp is around £80.
On the Road
If you can operate a payphone, you should have no difficulty with the Sirion. No, scrub that. I've been into some payphones that are a whole lot trickier to figure out than a Sirion. All the controls are legibly marked, the steering is light and the ride is surprisingly supple for a small car. The manual gearbox probably isn't as direct as it could be and the windscreen pillars can be intrusive when negotiating tight roundabouts but other than that this is an extremely easy car to drive.
Performance from the 1.0-litre engine is best described as unhurried, the 68bhp unit getting the Sirion to 60mph in 13.6 seconds and on to a top speed of 99mph. Though a little noisy at speed, the off-beat three-cylinder thrum is deeper and more charismatic than the rather anodyne engine note of the 1.3-litre model and for that reason alone, it would be my pick. The fuel consumption is not to be sniffed at either, the 1.0-litre managing a combined total off 56.5 miles per gallon. Carbon dioxide emissions are pegged at a lowly 118g/km.
The 1.3 or 1.5-litre models were offered with a four-speed automatic. Unless 90 per cent of your driving is in stop/start city traffic, we'd stick to the manual car. The automatic tends to hang onto gears in a manner that could well set your teeth on edge and doesn't make for a very relaxing experience. Performance of the 1.3-litre manual model is respectable, getting to 60mph in 11 seconds and on to a top speed of 106mph, but this car isn't about speed. It's a little bit better acclimatised to open road driving than the three-cylinder variant and the fuel consumption of 48.7mpg and the emissions of 137g/km aren't too far behind either.
Overall
Spacious city car or small supermini, the Daihatsu Sirion serves up an interesting take on the compact car genre. The car is certainly well packaged with its modest size hiding a spacious interior that's impressively practical. Some of the materials aren't great and engine noise can be an issue but the Daihatsu is highly adept around town with its sprightly handling and the prices you can get them for these days leave little room for argument. There are plusher-feeling options out there but what the Sirion does, it does very well.