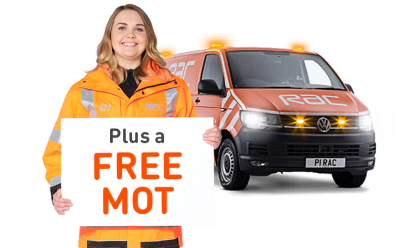 RAC Breakdown Cover comes with home rescue as standard. Plus, get a free MOT with Advanced and Ultimate.* Join the UK's best breakdown provider as voted by Auto Express drivers 2021.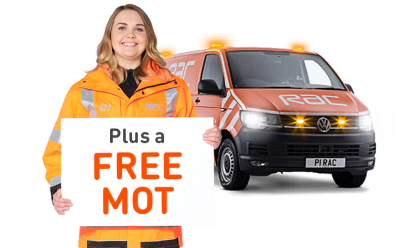 By Jonathan Crouch
Introduction
When the Indian-built KA+ arrived here in late 2016, it was different to any small citycar we'd previously seen from Ford. And crucially, it was also different to many of its sub-Supermini rivals, thanks to class-leading driving dynamics and a particularly spacious cabin. Potentially, there's a lot to like here for the used buyer.
Models
5dr Hatch (Petrol - 1.2)
History
A small car can have big ideas, even if it's city-sized. For proof of that, you've only to try the model we're going to look at here, the KA+.
You might know the KA model line. In its original first generation form, Ford's smallest contender was difficult to forget, bug-shaped, beetle-browed and hailed by many at its original launch in 1996 as the most innovative thing the industry had produced since the early Mini. Over half a million examples of the MK1 model were sold over a production run that lasted an incredible 12 years with hardly any changes. The car's success lay in its simplicity, which made it cheap to make and sell. It was a formula Ford should have stuck to.
They didn't. In 2008, the second generation KA tried to move a little more up-market and offer a fashionable, slightly more affordable alternative for people who couldn't stretch to trendy small products like BMW's new-era MINI. But the Fiat 500 that MK2 KA was based upon was already satisfying these kinds of customers and doing so with cute credibility that the Ford simply couldn't match. That left the KA awkwardly placed, with a three-door-only body style that didn't really save you much over a far more practical five-door Fiesta, once Ford dealers had done their sums. Sales were unsurprisingly disappointing.
Hence the need for a different approach with this KA+, launched late in 2016. It wasn't adventurously styled - the Blue Oval brand's 'One Ford' global product policy of the time discouraged cars of that kind - but in compensation, buyers got five doors in a KA for the first time and near-supermini-standards of cabin space. Low pricing was once again a priority too, achieved thanks to an affordable Indian production plant, along with super-simple underpinnings and engine-ware borrowed from the old 7th generation Fiesta. White and black 'Colour Edition' variants were introduced in late 2017 based on 'Zetec' trim. The KA+ was facelifted in the Spring of 2018; it's the pre-facelift models we look at here.
What You Get
Think of a Ford KA and it's still quite hard not to picture the almost wilful aesthetic contrariness of the bug-shaped first generation version. There's nothing like that here. Still, if you're target market for this car, here's what you're going to appreciate: the surprising size of the thing. Think of some of the city runabouts this Ford undercuts on price - a Volkswagen up! for example. At nearly 4-metres long, this KA+ is a full 329mm lengthier than one of those. Behind the wheel, the supportive seat positions you higher and more uprightly than you would be in a Fiesta, but that's not a problem for comfort and it also ensures for excellent all-round vision. The door pockets have been compartmentalised to take small bottles, there's a reasonably-sized glovebox and you get a little shelf in front of the gearlever for your smartphone, conveniently positioned just above the 12v, USB and aux-in connectivity ports.
Talking of connectivity, we ought to cover that. No modern Ford model is complete without some element of the company's SYNC media technology and here, the most basic version of that set-up is standard, provided you avoid entry-level trim. As usual, the system's there to let you play music, make or receive calls and use the 'SYNC AppLink' feature that allows you to control apps on your smartphone - all with simple voice commands.
On to the area of this car that might really sell it to you - the back seat. We've certainly been in plenty of Fiesta-sized superminis from the next class up that feel more cramped than this KA+ model's cabin. That tall, glassy roofline certainly helps and there's enough legroom for two six-foot adults to sit behind two front-seated friends of similar size. Finally, let's tell you about the boot. An immediate irritation is the lack of any sort of tailgate handle - you'll need to use either the provided button on the ignition key or the one provided on the dash to release this rear hatch. Once it's raised though, all should be forgiven for the 270-litre space revealed is the largest in the citycar class.
What You Pay
Refer to Car & Driving for an exact up-to-date valuation section. Click here and we will email it to you.
What to Look For
We found lots of satisfied KA+ customers but inevitably, our survey revealed quite a few issues too. One owner had various electrical problems - the mirrors didn't work and all the warning lights on the dash came on for no reason. Also, his engine revved at 2,000rpm and wouldn't settle down and the outside temp sensor constantly showed it at 6 degrees C below what it actually was. Plus the air mass sensor failed. He also noted that the auto start stop was very sensitive and sometimes stalled the car when in heavy traffic.
Some owners say that wheels are very susceptible to pothole damage, so check the alloys carefully. Others complained about squeaking interior trim, exhaust rattles and problems with the engine struggling to start. We also came across engine idling problems, issues with engaging the clutch and gearbox and fuel pressure issues. Look out for all these things on the test drive. Apart from that, it's just the usual things: insist on a fully stamped-up service book and check the interior for signs of unruly kids.
Replacement Parts
(approx based on a 2015 KA+ 85PS - Ex Vat) An air filter costs around £16 and an oil filter costs around £7. A starter motor is about £128. Wiper blades cost in the £20 bracket. A cabin filter is around £17 and a clutch slave cylinder is around £68. An auxiliary drive belt is about £44.
On the Road
The KA+ may be a South American-conceived, Indian-made product but it was thoroughly re-developed for the European market with a package of engineering changes that really paid off when it comes to the driving dynamics it can offer. It helps that all the tweaked suspension bits have been bolted to the 'Global B' platform that made the old 7th generation Fiesta such a fun steer. In fact, there's a lot of that car in the way that this one flows through the turns with the kind of poise and agility that by and large, other city-segment rivals from this period simply can't match.
Under the bonnet, Ford carried over much the same 1.2-litre Duratec petrol engine that was used in the previous generation KA, though this time round, it was offered in both 70 and 85PS guises, both variants available only with 5-speed manual transmission. In each case, you can expect the same unremarkable efficiency figures - 56.5mpg on the combined cycle and 114g/km of CO2. During those times when you're not on the motorway or thrashing the thing about though, it's easy to forget the lack of sophistication beneath the bonnet. From what we've already said, you won't be surprised to hear that we found this KA+ to be eager to please in typical suburban citycar use, quiet and agile around town, easy to park and perfect for parents thanks to its spacious size. In short, it ticks a lot of boxes.
Overall
Ford was too long without a meaningful contender in the Citycar segment but this KA+ thoroughly corrected that oversight. That's not to say it wouldn't have been better if it'd been created from scratch for Europe like a rival Volkswagen up! or Peugeot 108 - it probably would have been. But by careful pre-launch development of this South American-conceived, Indian-made package, Ford was here able to narrow the gap to established class contenders like these. The driving dynamics in fact are class-leading, compensating for engine efficiency that very definitely isn't.
Add in the low asking prices, the rock bottom insurance ratings and the impressive SYNC media connectivity system and you've got a very strong class contender indeed. Our owner survey included a few worrying signs, so select your previously-owned example carefully. Get a good one though and you may very well get yourself a very satisfying citycar ownership proposition.