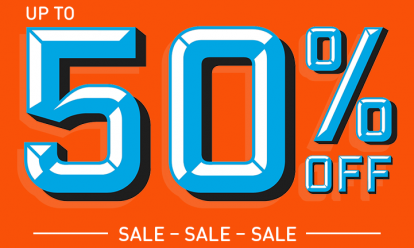 Get covered in our half price Breakdown Cover sale from just £7 a month.* We're the UK's best breakdown provider as voted by Auto Express drivers 2021.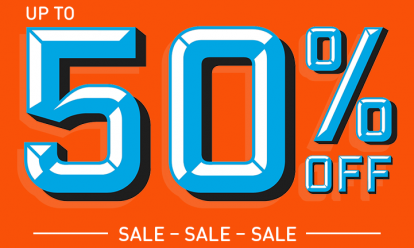 By Jonathan Crouch
Introduction
Citroen's Dispatch is a likable van that does things that bit differently from its key mid-sized rivals. It's good to drive, comfortable over long journeys and it comes very well equipped. Downsides include the loose gearchange, the lack of forward visibility for manoeuvring and possibly what some might see as slightly unusual looks but overall, there's little to prevent UK van drivers forming a solid working relationship with the Dispatch. Let's check it out as a used vehicle proposition.
Models
5dr medium/large van (1.6 HDi 90bhp, 2.0 HDi 120 & 136bhp diesel)
History
The Dispatch has long been Citroen's entry in the volume medium-range van sector, where in Europe, Mercedes Vitos, Renault Trafics and Ford Transit Custom models tend to rule the roost. Taking on this lot isn't something you'd want to do single-handed, so at the turn of the century, Citroen chose to share development of the second generation Expert with both Peugeot and Fiat, whose Expert and Scudo LCVs were pretty much identical and offered strong competition throughout this model's production life between 2006 and 2016.
The first generation version of this vehicle occupied a kind of no-man's land in the market, bigger than something compact but not large enough to rival proper mid-sized Volkswagen Transporter-class vans. This MK2 model though, got itself sorted out in that regard, with load volumes between 5 and 7m3 that were able to rival anything in the class. Buyers get clever design, proven engines and low running costs in a package that certainly seems to work on paper. This model sold until 2016 when it was replaced by an all-new third generation design.
What You Get
Visually, it's quite hard to pigeon-hole this vehicle into a particular market category. You can see that it's bigger than something like a Peugeot Partner or Renault Kangoo-sized Citroen Berlingo but you might question whether it has the volume to take on medium range vans of Vivaro or Vito size. It has. The windscreen is steeply raked creating a wedge-shaped front end with the usual huge Citroenheadlamps and the marque's familiar horizontally split grille. Moving backwards, thick rubbing strips protect the flanks and the tail lights are mounted high up to help avoid costly parking knocks.
As for interior comforts, well the low floor means that the cab's easy to get in and though the handbrake lever's oddly situated between the driver's seat and the door, it doesn't get in the way. The seat itself is positioned to suit those who've to jump in and out of their vehicle all the time, with limited height adjustability and a rake and reach-adjustable steering wheel.
An advantage this Dispatch offers over Citroen's smaller Berlingo is a properly sized middle third seat. To free up space for this and make it easier for the driver to slide over to the passenger side of the cab, the gearstick has been taken from the floor and mounted on a protruding moulding in the centre of the dash. It still rather gets in the way if you're trying to slide across the cab and limits the middle person's legroom. Still, the third seat is useful to have - and quite adequate for mates on short journeys or kids you might have to drop off on the way to work.
Those who've to spend their working lives in a cab like this will want to see some evidence of care and attention on the part of the designers and sure enough, this Dispatch provides it. The usual shallow bin you get in each door has a moulding designed for a soft drinks can or a small bottle of water, plus there are pull-out cupholders at either end of the dashboard. You can even put drinks on the inside of the lockable glovebox lid, though only if there's no one sitting in front of it to have their knees bashed as it opens.
Other storage includes a deep, strangely-sized bin on the top of the dash on the passenger side, cubbies in each corner, a shelf beneath the steering column, a tray beneath the passenger seat and a full-width overhead shelf.
It seems strange to think now that the original first generation Dispatch model thought itself big with only 4.0m3 of carriage space to offer, a figure now routinely matched and beaten by many compact little vans. This second generation version is of course, much better provided for, offering from 5.0m3 (if you go for the short wheelbase standard roof version) rising to 6.0m3 (if you choose the long wheelbase standard roof model), before culminating at 7.0m3 for those favouring the long wheelbase high roof version. That latter figure is only 1.0m3 less than Citroen's entry-level Relay model from the next class up.
So far so good: onto practicality. A lifting tailgate was an option from new, but most Dispatch vans were ordered with conventional twin side-hinged rear doors that, as usual, open initially to 90-degrees or back to 180-degrees if you unlock the door stays. Heaving weighty cargo aboard is made easier by a low 540mm rear loading sill height and if you do a lot of heaving in your line of work, you'll do well if you can find a Dispatch whose original owner fitted it out with the optional pneumatic suspension option, this set-up able to drop the loading height down as low as 500mm. Either way, the rear door aperture of 1245mm in width and 1272mm in height should enable you to get most loads in quite easily.
Once you do, there's a useful load length of 2255mm in the short wheelbase model (2586mm in the lwb version) and height that's measured at 1450mm in the standard roof version and 1750mm if you've gone for a high roof. Whichever Dispatch you choose, the load area width is 1602mm, which narrows to 1250mm between the wheelboxes. For those occasions when it's easier to get things in at the side, there's a couple of sliding doors provided with apertures (924mm wide and 1293mm high) big enough to accept a euro pallet.
To keep stuff moving from around on the move, eight tie-down points are provided, but if you forget to use them and things slide forward, a pronounced lip at the cab end of the load bed is helpful. It should keep your packages from scraping the half-height protective panels provided on the doors and above the wheelboxes and clanging against the load restraint frame that's fitted to models lacking the optional full width fixed bulkhead that substantially improves cab refinement.
What You Pay
Please contact us for an exact up-to-date valuation.
What to Look For
We came across plenty of satisfied owners in our 'what goes wrong' survey. Most seemed to find the HDi engines economical, though did comment that these powerplants could be a little expensive to repair. Having said that, one company we came across ran an HDi version of this van for 315,000 miles and in that time, only replaced one clutch and then a head gasket when the radiator split. Even the previous non-HDi engine you'll find on some very early MK2 Dispatch models seems pretty bullet-proof. Engine management light faults seem to be fairly common but are usually fairly easily sorted. Bodywork and trim is no better or worse than any other van. The big thing that drivers apparently need to avoid with this model is driving at speed through what appears to be shallow floods. As these will almost always be deeper than you think, your Dispatch is likely to end up with bent con rods because its air intake is very low.
Elsewhere in our ownership survey, inevitably, there were other varied issues: this MK2 Dispatch model was, after all, on sale for a decade. We came across several owners who had had issues with anti-roll bars and bushes: apparently, signs of problems here are betrayed by knocking sounds as you drive. One owner reported an issue with the dual mass flywheel coming loose. Feel for signs of wear here as part of your test drive. We came across clutch problems too - one owner had had to replace this item twice in one year. Another had had difficulties with the starter motor and the ECU. Other problems? Well occasionally, the sliding side doors stick, front tyre wear can be high and there have been reports of clutch judder when the engine is warm.
On the Road
Engine choice in a Dispatch is pretty straightforward, provided you've a clear idea of the kind of work you want it to do. Sensibly, all the units on offer are diesels and if your needs are mainly based around lighter loads and short distance urban work, then the entry-level 90bhp 1.6-litre HDi with its 179Nm of torque will be quite sufficient. For heavier payloads and longer journeys however, you'll be needing the 2.0-litre HDi model which also gives you a 6-speed gearbox in space of the 1.6's 5-speeder. The 120bhp version is quite sufficient, offering a full 300Nm of torque, quite enough to handle haul a braked trailer grossing at up to 2,000kg. If you do feel the need for more power, then there's also a 136bhp version of the same unit on offer boasting 320Nm. On the move, this Citroen copes admirably with the atrocious surfaces offered up by poorer sections of the British road network and its relaxed approach does also extend to the power steering which at speed, could offer a bit more feel.
You appreciate its lightness around town though, where this van is impressively manoeuvrable for its size, with a 12.6m turning circle. Indeed, a key factor behind the success of the first generation Dispatch was the way it remained compact and wieldy in the manner of smaller, more car-like vans from the class below. This MK2 model's bigger of course, but it retains much of that same usability around town, though if you're used to very big vans, you will have to adjust to this one's lower stance. This, combined with the big front overhang, can initially make parking a bit tricky, though rearward vision is helped hugely by the huge door mirrors with their separate wide-angle reflectors. On the open road, refinement depends a great deal on whether the particular model you're driving was originally fitted out with a full-height bulkhead - or at the very least, specified ply-lining for the load area. As with any van, if neither of these two things are in place, then a set of ear plugs will be a boon on a long trip.
Overall
Despite the recent growth in sales of ever-larger compact vans, you can see why so many operators still choose to play it safe and opt for a larger but still relatively light and manoeuvrable LCV like this one. The Dispatch's designers have clearly looked very closely at what modern businesses need.
This second generation version is more than competitive against the Transporters, Vivaros and Trafics of this world, but whether you'd want one over its Peugeot and Fiat design stablemates will depend as usual much upon the deal that you're offered. If the price is right though and a Dispatch is sized correctly for your business needs, you'll find a lot to like here.