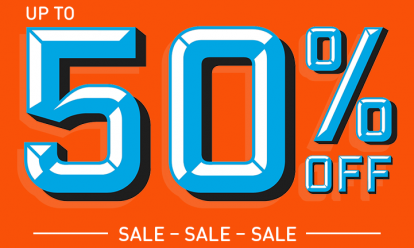 Get covered in our half price Breakdown Cover sale from just £7 a month.* We're the UK's best breakdown provider as voted by Auto Express drivers 2021.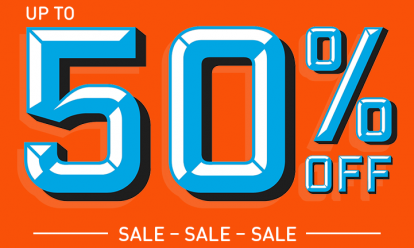 BY ANDY ENRIGHT
Introduction
There are some cars that have a definite element of rightness about them of which the Rover 75 Tourer is one. Despite being launched a full two years after the 75 saloon, the 75's inherent genteel clubbiness seems to work even better as an estate than as a saloon. Produced during the most turbulent period in Rover's history - just as BMW were working out how to pull the plug - you'd be justified in expecting the 75's abilities to mirror the organisational fiasco that overwhelmed Rover, you'd be quite wrong. As a used proposition, the 75 Tourer offers surprisingly affordable and wonderfully 'officer class' motoring.
Models
Models Covered:
(5 door Tourer 1.8, 1.8T, 2.0, 2.5 petrol 2.0 diesel [Classic (SE), Connoisseur (SE), Club (SE)])
History
The 75 saloon was already making respectable sales for Rover by the time the Tourer estate version was launched in summer 2001. In broadening the appeal of the 75 marque alongside the sportier MG ZT versions, the 75 Tourer did its bit to spread the news that here was a car with the best bits of BMW and Rover in one package. Sales have been steady, if unspectacular, in the meantime but there's no shortage of models to choose from. At launch there was a choice of a 118bhp 1.8, a 148bhp 2.0-litre V6 or a 175bhp 2.5-litre petrol as well as a 114bhp 2.0-litre turbo diesel. The engine choices were altered in late 2002 when the slow-selling 2.0-litre V6 was replaced by a more tax-friendly 150bhp turbocharged version of the 1.8-litre 'four'. Another diesel option was also made available, still based on the 2.0-litre CDT engine, but this time with power stepped up to 129bhp. Dubbed the CDTi, this engine was instantly popular. The last knockings for the 75 Tourer were played out in 2005 as MG Rover went to meet its maker.
What You Get
Like the four-door version, the 75 Tourer looks a class bigger than it really is - which gives the car some driveway stature over rivals like BMW's 3 Series Touring, the Mercedes C-class estate and Alfa Romeo's 156 Sportwagon. It should even swallow a little more luggage, thanks to boxy dimensions that disguise a slightly smaller 1222-litre capacity with the seats folded down. Don't go expecting to transport a grandfather clock mind you: there's only 45mm of extra rear overhang which means that the loadbay is restricted to 2060mm in length. Those who really need the space will prefer a big Volvo estate - which is probably why self-levelling suspension costs extra.
No Volvo estate ever looked as good as this however - or made such good use of the space available. The tailgate houses a separately-opening rear window, so that you can get at small items - say a sportsbag - without actually having to lift the whole of the rear hatch. The tailgate also houses the emergency triangle so that you can get at it easily should you break down fully loaded (why has no one else thought of that?). Another nice touch should disaster strike is the illumination of a spare wheel compartment, the cover for which rises up and supports itself on a gas strut.
Lovely little touches are everywhere - chrome lashing eyes, retractable 'curry hooks' and a really rather clever (though sadly optional) combined luggage cover/restraint net which you can move forward when you have the rear seats folded. The newly designed 60/40 spliit-folding seats can be dropped with one hand and there are a variety of useful storage cubby holes around the estate compartment for storing valuables built into the sides and the underfloor.
If you choose not to drop the rear seats, there's 400 litres of loadspace - or 680 litres if you remove the standard retractable loadspace cover and fill the car up to the roof. Black roofrails are fitted to all models, as is a nice feature that engages the rear wash/wipe whenever you select reverse in the rain. There are also bigger windows for back seat passengers that let in more light and free up more headroom. Only a retractable load bay floor which slides out proud of the rear of the car to get luggage out and for tailgate picnics is missing. This may be because BMW (who originally developed this car) wanted to restrict use of this feature to their own 5 Series Touring estate.
What You Pay
Please contact us for an exact up-to-date valuation.
What to Look For
The Rover 75 series as a whole has proved to be a reliable offering, and despite its executive pretensions has been bought by a large number of more mature customers. Given that this clientele are less likely to drive the 75 in the manner in which an Alfa Romeo 156 Sportwagon, a BMW 3 Series Touring or, indeed, an MG ZT-T are often driven, this is good news for the used buyer. One thing to check is that the specification sheet matches the date of first registration. There are continued rumours of large numbers of 75s that Rover pre-registered to artificially inflate sales figures. These cars may have been standing in a field or car park for weeks on end, so check for water ingress, signs of surface corrosion on suspension parts. You'll also need to inspect the load bay for signs of damage by wannabe Lovejoys.
Replacement Parts
(approx. based on 75 Tourer 1.8) Nothing too scary here. For most parts the prices are quite reasonable and worth the money. Expect to pay around £230 for a full clutch assembly, around £90 for a headlamp and about £195 for an alternator. Brake pads should cost about £55 for the front and £50 for the rear, whilst a starter motor is around £185.
On the Road
It's hard to believe the 1.8-litre models share an engine with the Lotus Elise. Not that the Rover disgraces itself over a series of bends, just that in this guise, it's noticeably more refined. It can still develop a useful 120bhp which means sixty in 10.9s on the way to 121mph. Even the CDT diesel can manage the sprint from rest to sixty in 11.0 seconds en route to 120mph. With an achievable consumption average not far off 50mpg, it's an impressive unit, as drivers of the similarly equipped BMW 320d have testified. The 2.5-litre V6 cars manage sixty in 8.2s on the way to 137mph, and have an impressively relaxed nature, especially when mated to the automatic gearbox.
On the road, that emphasis on luxury continues. The Rover sails over surfaces that would, quite frankly, be unpleasant in equivalent BMWs and Audis. It's quieter too in every area save that of wind noise. True, a 3 Series or an Alfa 156 is more fun to drive on a twisting country road, but a well-driven 75 wouldn't be that far behind: in every other circumstance, it's the car you'd rather be in, capable yet undemanding. The Tourer's rear suspension is a little stiffer than the 75 saloon's in order to cope with a full load, and it's worth bearing in mind if you drive unloaded.
There's the usual choice of five-speed manual or a new five-speed automatic transmission which curiously, given this Rover's Bavarian parentage, isn't available with the Steptronic self-shifter that works so well on rival BMWs. Even so, this is the one to choose, the shift quality of the manual box, though adequate, not being one of the Rover's strong points.
Overall
The Rover 75 Tourer is one of those rare sub-£30,000 cars that retains a genuine sense of occasion whenever you get behind the wheel. The retro clocks and the buttoned down rectitude of the detailing all contributes to a huge feel good factor. Fortunately, used examples tend to have worn in very nicely and it's difficult to find poor examples. The 2.0-litre V6 is probably the only weak link, Rover recognising this fact when they replaced it with the 1.8T version. The pick of the range is probably a late CDTi diesel, but there's something to be said for all of the other powerplants. A solid used buy in more ways than one.