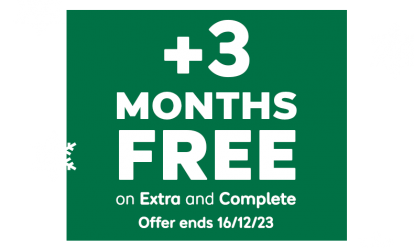 With 12 months of cover, new customers get an extra 3 months for free*.
*Added after 12 months, excludes Basic cover. New customers only. Ends 16/12/23, 7am.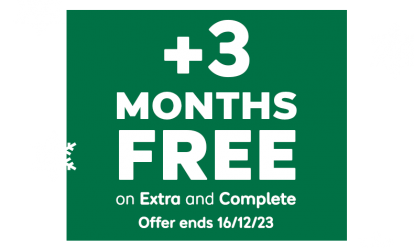 By Jonathan Crouch
Introduction
Try and picture a van-based compact people carrier. Bet you weren't imagining anything quite as nice as this. The revised Euro6 version of Citroën's much more civilised second generation Berlingo Multispace was launched in 2015 and was further distanced from the original MK1 model's basic commercial roots. With smarter styling, more equipment and the hi-tech option of more efficient BlueHDi diesel engines, this value-for-money five or seven-seater became a vehicle that demanded to be taken very seriously indeed. If you're after a budget used family carry-all, it's well worth a look.
Models
5dr van-based MPV (1.6 petrol, 1.2 petrol, 1.6 diesel [Feel, Touch, Flair, XTR])
History
Some cars aren't too precious about the lives they lead. Take Citroen's classic post-war 2CV. You could drive it across a ploughed field, hose it clean, subject it to a fearful leathering, then pass it on like a family heirloom. It was uniquely French, uniquely Citroen and its modernday successor was the first generation of this car, Citroen's Berlingo Multispace.
The MK1 model Berlingo Multispace was designed to be quite smart and sophisticated, but back at this model's original launch in 1996, the 2CV spirit was very much in evidence in a car that offered everything budget-minded families needed - and nothing they didn't. A windowed, seated version of the Berlingo van, it could be hosed out, fixed with a rusty spanner and bounced around farm tracks if need be. If the dog scratched the panel work, the kids coloured on the seats and you bashed the doors getting out, well it really didn't matter. This was a workhorse, plain and simple. Signs of wear and tear became signs of family endearment and sales just kept growing.
By the time of the launch of this second generation version in 2008 though, the market had moved on a bit. People still wanted more affordable compact van-based people carriers, but they needed them to be more than merely commercial vehicles with seats and windows. Hence the emergence of this MK2 model as a more sophisticated thing. Yes, it was still based on a van, but the underpinnings of that LCV had now been derived from a car, the French brand's first generation C4 Picasso MPV. That partly justified the second generation Berlingo Multispace model's higher pricing, as did a better quality interior, up-to-the-minute safety and plenty of people carrying cleverness. This was still though, a very different proposition from the original version's 2CV simplicity and initially, the market struggled to adjust.
Citroen responded by continually improving the product, smartening the look and updating the engine technology, first in 2012 and then again in the summer of 2015, by which point Euro6 BlueHDi diesel powerplants were featuring in the range. It's that later Euro6 generation version we're going to look at here as a potential used buy, with its lower running costs, sleeker front end and extra equipment, attributes shared by its near-identical PSA Group stablemate from this era, Peugeot's Partner Tepee. Back in 2015, both these models were relying on a package of facelift improvements to move them clear of direct van-based rivals like Fiat's Doblo, Ford's Tourneo Connect and the Volkswagen Caddy Life. As with all contenders of this kind, this Berlingo's van-based roots mean greater practicality and significantly lower prices than more car-like and conventional compact MPVs like Citroen's own C4 Picasso. This facelifted post-2015-era Multispace model sold until the launch of the MK3 Berlingo MPV in mid-2018.
What You Get
The transition from utilitarian boxiness to a semblance of sensible style was smartly accomplished when the second generation Berlingo Multispace was first launched in 2008. Citroen's attempts at visual embellishment for this post-2015 facelifted model aimed to build on that by giving this car a 'stronger personality'. Specifically, the bumper and radiator grille were more carefully integrated to give the front a smarter appearance, with a neater design created to sit lower and wider as part of a look that Citroen hoped would underline the robust strength of the vehicle.
Let's take a closer look at boot space. Provided you aren't looking at a version of this car whose cargo area was filled by the original buyer with the two extra sixth and seventh seats that came with the optional '7 Seat Pack', then the luggage section is vast. With the rear parcel shelf in place, a total of 675 litres is available and that rises to 1,350-litres if you load to the roof. If you want to extend that, you can fold down the second row backrests - and do so in individual stages, provided you've avoided entry-level trim. That'll give you 2,650-litres of space.
Or you could remove the second row seating completely, assuming you're strong enough of back and you've a garage for storage. Do that and a potential load space of 3000-litres means your Multispace could swallow four washing machines. And you can release even more space if you flatten the fold-forward front passenger seat, something that might enable really long items to be carried - a kayak for example.
At the wheel, the contrast between this MK2 Multispace and the utilitarian MK1 original is probably most marked. The early version's spartan wipe-clean black plastic was replaced in top second generation variants by softer-touch surfaces that were combined with the smarter seat material and dashboard trim of this revised post-2015-era model. By this time, Citroen was also offering the potential for most of the kind of hi-tech features that a more demanding modern family might want. The top versions of this model were fitted with a 7-inch touchscreen and DAB audio system, which came with the option of Citroen's 'eMyWay' satellite navigation system.
Talking of interior storage brings us to what is probably our favourite feature in this car - the optional Modutop glass-panelled roof which offers up to 94-litres of ceiling-mounted space in an ingenious central storage area featuring large, light-loving glass panels. Try and find a used example with this feature fitted.
The second row offers enough space to suit a wide variety of passenger shapes and sizes. You only get a basic bench with basic 'Feel' trim, but if you find a plusher XTR model or get a version of this Citroen fitted out with that 7-seat 'Family Pack' we previously mentioned, the car in question would instead come with the three individual second row seats we think you really need in this car. These individually folding, tilting and removable chairs can recline for greater comfort on longer journeys, or, if there are only two of you, it's possible to fold forward the backrest of the centre seat to create a picnic table with built-in cup holders.
What You Pay
Please fill in the form here for an exact up-to-date information.
What to Look For
The Berlingo Multispace feels pretty durable: it has its commercial vehicle roots to thank for that. It is, however, the nature of the van-based MPV market that models come in for some pretty rough treatment. It's always best to give the interior a thorough going over to make sure all the handles, levers, buttons and dials work as they should. Kids can play havoc with most MPVs but the Berlingo Multispace is built tough. Still, it's worth checking over the upholstery, door panels, parcel shelf and head lining to see if its torn, scratched, damaged or discoloured. Check the paint finish too. Citroën paint quality isn't the greatest. Electricals should all work as expected. Take a walk round and check that all indicators are functioning and check that the wheels and bodywork aren't wearing too many supermarket car park war-wounds.
Replacement Parts
(approx based on a 2012 Berlingo 1.6 HDi) A clutch kit is around £300, as is a diesel particulate filter. Front brake discs are £75 a pair and pads will set you back around £40. Mirror glass is £13, spark plugs are £10 each and a timing belt retails at £60.
On the Road
This little Gallic MPV is a lot more pleasant to drive than you might expect. You're not encouraged to throw the thing about (the steering's a bit too vague for that) but other, more important attributes have been prioritised. For a start, the ride is excellent, soaking up the bumps without creating too much body roll through the bends. Refinement's not bad either, despite the vast interior space.
And under the bonnet? Well most buyers ignore the old-tech 95bhp 1.6-litre VTi petrol unit and confine their attentions to the 1.6-litre BlueHDi diesel range. Here, there's a choice of three outputs - 75bhp, 100bhp and 120bhp. You'll need the 100bhp powerplant for the option of the brand's ETG6 automatic transmission and the 120bhp version if you want a manual gearbox with six speeds rather than five. . A 1.2-litre PureTech petrol engine option was introduced in 2016.
Overall
Back at the turn of the century, the original Citroen Berlingo Multipace established a template for the modern van-based compact MPV. This much improved second generation version sold between 2015 and 2018 continued that heritage.
Its sheer practicality helped it remain a strong player in its segment - and that's why we think you ought to include one of these on your shopping list if you're looking for an affordable, flexible mid-sized van-based MPV from the 2015-2018-era on a realistic budget. It may not be the car you and your tribe always dreamed of owning. But it may well be the one you actually need.