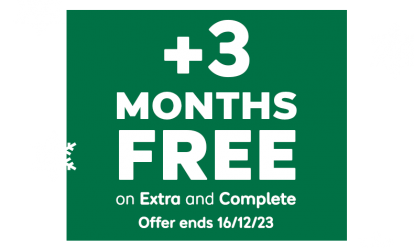 With 12 months of cover, new customers get an extra 3 months for free*.
*Added after 12 months, excludes Basic cover. New customers only. Ends 16/12/23, 7am.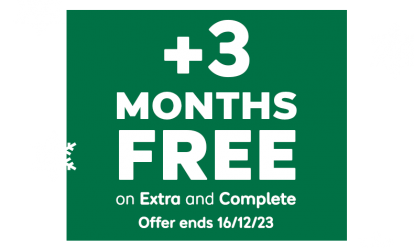 By Steve Walker
Introduction
It's all too easy for vehicle purchase decisions to be swayed by features that look good on the dealership's forecourt with a sales executive breathing down your neck but which have limited practical value in everyday life. MPVs are prime suspects in this. Manufacturers cram them with innovations that we're told will ease the many burdens of family life but before handing over the readies, ask yourself: Do your two children really need a choice of five rear seats? Are you ever likely to have 18 cups in the vehicle that would fill its 18 cup holders? Is that fold-out shopping trolley in the boot a worthwhile substitute for the ones that Tesco provides for free?
Many families will find that they can operate quite happily without an air-conditioned glovebox. They just want a spacious, practical, affordable vehicle and Chevrolet's Tacuma fits the bill very nicely. It's not as cleverly-packaged or attractively styled as some of its rivals but It'll get the family from A to B in comfort and you can pick used models up at very attractive prices.
Models
Models Covered:
(1.6, 2.0 five-door mini-MPV [SX, SX Vision, CDX])
History
Arriving in the UK in September 2000, the Daewoo Tacuma rapidly established itself as one of the marque's better offerings and hit the showrooms at a particularly good time for mini-MPV sales. The Tacuma was revised in early 2004 with a more elegant front grille marking out the newer car and it's this model that continued with Chevrolet badges after Daewoo was taken over by GM. The Chevrolet Tacuma went on sale in January 2005 with a choice of 1.6 or 2.0-litre petrol engines in SX and CDX trim. In August 2005 an SX Vision special edition model was introduced featuring a DVD system to entertain the kids on longer trips.
What You Get
Standard kit includes air conditioning, chrome touches on the interior door handles and handbrake, clear side indicators, a leather steering wheel, ABS, twin front airbags, side airbags, remote auto locking, an immobiliser/alarm, electric windows and body-coloured mirrors and bumpers. If you want more, the 2.0-litre CDX models include alloy wheels and body-coloured side mouldings.
So, a decent family package for the money - but then you'd expect that from Chevrolet. The problem is that you might also expect a down-market interior and compromises in the kind of versatility that the European models have made their own. If that's the case, than a seat in the showroom might bring the odd pleasant surprise. For a start, the materials used are a cut above what you might expect, even if the overall feel of the cabin remains dominated by unwelcoming cheap plastic.
There's useful versatility too, despite the fact that 'only' five seats are on offer (as opposed to the potential - but cramped - six or seven in some rivals). All the usual mini MPV touches are in evidence: five individual seats (multi-adjustable with armrests in the front), storage drawers underneath the two front seats, airline-style flip-down trays for rear seat passengers, little cubby holes under the rear floor and a rear middle seat that can be folded flat to create a picnic tabletop.
Nice touches include the way that the front passenger seat can swivel to face those at the rear to facilitate family conferences and the way that the centre rear seat can slide forward by 120mm to increase shoulder room for passengers in the outside pair of seats. An irritating feature however, is a rear parcel shelf which cannot be removed or re-fitted without first folding the back seats forward. One advantage of choosing a five-seat mini-MPV rather than one with six or seven chairs is that luggage space is likely to be good. This Chevrolet doesn't disappoint in this respect, with 455 litres of loadspace, a figure that rises to 1,155 litres with all three rear seats tumbled forward. Unfortunately however, there's a high loading lip to overcome before you can get to the space on offer.
What You Pay
Please fill in the form here for an exact up-to-date information.
What to Look For
As with all cars that get used to ferry children back and forth, check for rips, stains and other damage to upholstery and minor trim parts. Also bear in mind that many Tacumas are used in urban areas, so check for parking knocks. Other than that, expect the usual Chevrolet reliability. Despite this, check for its service history but otherwise buy with confidence.
Replacement Parts
(Estimated prices, based on a 2000 2.0 CDX) Parts prices are fairly affordable thanks to the manufacturing might of Chevrolet's GM parent. Therefore, a clutch assembly will be around £70 and an air filter should be close to £10.
Brake pads are around £23 a front set with a cam belt relieving you of nearly £30. Set aside £67 for an exhaust system centre section, whilst a replacement battery will see £50 disappearing from the current account.
On the Road
Since driving enthusiasts don't tend to buy mini-MPVs, the fact that this car hardly leads its class in terms of handling response will come as little disappointment to most potential customers. All you really need to know is that it responds - and performs - quite competently around twistier roads. It's certainly manoeuvrable, the 4.35 metre length meaning that it takes up no more road space than a conventional estate car. But with its height of 1.58 metres giving you a more commanding view of the road.
The 1.6-litre engine that most buyers choose manages a respectable, though hardly noteworthy fuel consumption average of 32mpg. As for performance, this 1.6-litre has to be revved hard for any meaningful progress, its 103bhp produced at a sky-high 6000rpm. Peak torque is attained at a more manageable 3,400rpm, making the Tacuma 1.6 a car that feels usefully strong even at medium engine speeds. The sprint to 60mph takes 11.5 seconds en route to a top speed of 104mph. Unfortunately, there's no automatic option at this level - if you want a self-shifter you'll need to plump for the 2.0 CDX. This larger engine manages sixty in 10.8s on the way to a maximum of 112mph but more significantly, can achieve an almost identical fuel consumption figure in mixed driving.
Overall
As long as you know that your used Chevrolet Tacuma is never going to set neighbourhood curtains twitching in envy, it will make a dependable buy. Other rivals may have more flair, cleverer tricks up their sleeves and more seductive styling, but the Tacuma's going to leave a smaller dent in your disposable income reserves. That'll be more than enough to swing the balance for many cash-strapped families.