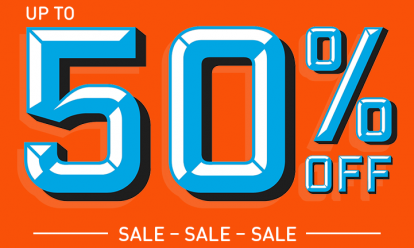 Get covered in our half price Breakdown Cover sale from just £7 a month.* We're the UK's best breakdown provider as voted by Auto Express drivers 2021.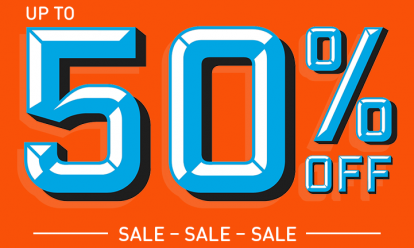 By Steve Walker
Introduction
A car called the Grand Voyager couldn't really be anything else but a large MPV. The only surprise is that it isn't 40ft long with a dinning table and a kitchenette inside. If we open it out to other forms of transport, you could picture a cruise liner of the same name: that's the sort of scale that Grand Voyager billing conjures up. In that respect, Chrysler's naming committee came up trumps. This Chrysler is indeed a large MPV and one with a distinctly American flavour. On the used market, it's one of a number of options for buyers needing the capacity to cater for a large and growing family.
Models
Models Covered:
Chrysler Grand Voyager - 2008-to date: (Five-door, 7-seat people carrier: 3.8 petrol, 2.8 CRD diesel [LX, Touring, Limited, 25th Anniversary])
History
This is the third generation Chrysler Grand Voyager to be sold in the UK. The previous two models had also been available in short-wheelbase 'Voyager' form but with this version, it was 'Grand Voyager' only. The MkIII also took a new styling direction, moving away from the sleek rounded shape that had defined the line to a squarer, bluff fronted one with more of an SUV flavour. Basically the same design was also sold in the UK as the Dodge Journey, a car with a little less space but a more chunky SUV-style look.
The third generation Grand Voyager was launched in February 2008 with a 3.8-litre V6 petrol engine and a 2.8-litre CRD V6 diesel that would account for the majority of sales. LX, Touring and Limited models were offered from the outset and all models had seven seats. A year later, a 25th Anniversary special edition arrived to celebrate a quarter of a century since Chrysler claims to have invented the MPV.
For the 2010 model year fuel economy and emissions were improved by 10% on the 2.8 CRD diesel models. There were also specification enhancements and interior trim upgrades.
What You Get
MPVs stand or fall on their practicality. There have been any number of attempts by manufacturers to hoodwink the buying public with 'family' cars that fall short on interior space and they invariably fail. On that basis, the Grand Voyager is off to a very promising start. It is seriously big, seating seven with ease and featuring the Stow 'n Go seating system which means that the vehicle can be transformed from a seven seater to a two seater in less than 30 seconds. Because all of the seats store in the floor, it's not as if you'll need to clutter your garage up with them either.
This generation Grand Voyager is bluffer and squarer looking than its rounded predecessor, but looks a little more distinguished for it, distancing itself from the midsized sports-orientated vehicles like the Ford S-MAX and the Mitsubishi Grandis. It's not the most distinctive piece of styling but it caters to a buyer that wants quality without drawing attention to that fact.
The range kicks off with the LX before extending up to the Touring and tops out with the Limited, which was the only trim level to be offered with the 3.8-litre petrol V6. Certain models will have very high specifications with features including heated first and second row seats, a rear-view conversation mirror, a removable torch in the rear quarter panel, electric windows in the power sliding second row doors, moveable LED reading lamps and automatic three-zone climate control for all passengers.
There was even the option of a dual-DVD system with two screens available to second row passengers to play games or watch a different movie to those in the third row. The Uconnect infotainment system offers MP3 compatibility, a 30GB hard drive and touch screen and voice controlled sat nav.
Passenger safety comes courtesy of traction control and ESP stability control, tyre pressure monitoring, front and all-row curtain airbags as well as seven full-sized seats with inbuilt fixings for three ISOFIX child seats. A Swivel 'n' Go seating system was also available that allows the second row of seats to swivel for 'conversational seating', the third row seats power-reclining into one of four positions at the touch of a button.
What You Pay
Please contact us for an exact up-to-date valuation.
What to Look For
The Grand Voyager is a big vehicle that may have been subjected to harsh treatment at the hands of active families so it will pay to inspect the interior carefully. Ensure all the seats fold and manoeuvre as they should and be on the look out for damage to trim or buttons that don't function. The mechanical side of things shouldn't be too much trouble but check the exterior for knocks and scrapes picked up when the driver has underestimated just how substantial this Chrysler is.
Replacement Parts
(Based on a 2008 2.8-litre CRD Limited - approx excl VAT) A replacement clutch assembly will be about £400. A new starter motor is close to £350, a radiator is around £500 and a replacement headlamp will cost you around £200.
On the Road
The engine you're most likely to encounter in the Grand Voyager is the one that accounted for the vast majority of sales. The 2.8-litre CRD diesel has proven a real winner for Chrysler and was rolled out across a number of vehicles. It's not the most refined unit of its ilk but it's big-hearted and good to drive. Visibility out of the Grand Voyager is impressive with big mirrors, short overhangs and narrow pillars giving an unrestricted view.
You'd have to say that the Grand Voyager drives like the big American MPV that it is, so it's not the kind of car you'd chuck about the lanes. To be fair, it doesn't lean as much as you'd expect through the bends. This roll stiffness makes the steering quite precise, and the Grand Voyager can be hustled through twists with more vigour than you'd think. It's certainly comfortable on the straights and so long as you take things easy, will be more than adequate for family use.
How you view the fuel economy of the car depends on your perspective. 30mpg is nothing special in this day and age but when you consider the Grand's seven-seat capacity and all-round space. It's not too bad. For the record, the petrol model only returns 22mpg and only beats the diesel's 12.8s 0-60mph acceleration by 0.2s.
Overall
Whether the Grand Voyager makes sense will depend greatly on how regularly you'll use its full carrying capacity. There are plenty of other options that will be cheaper if you only need seven seats occasionally for smaller children. What the Chrysler offers is genuine space for seven adults or five and a huge luggage area. If that sounds like what you're after, there aren't really that many better options about.