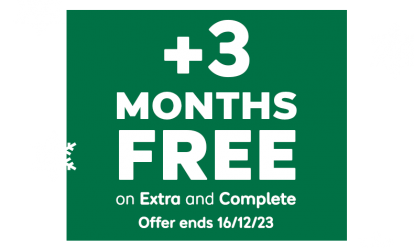 With 12 months of cover, new customers get an extra 3 months for free*.
*Added after 12 months, excludes Basic cover. New customers only. Ends 16/12/23, 7am.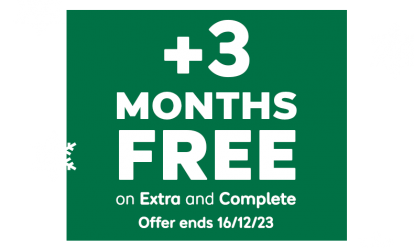 By Jonathan Crouch
Introduction
In 2011, Chrysler used its Latin links to bring us what was billed as its first truly class-competitive family hatchback. The spacious Delta was a re-badged version of an existing Lancia model, that car based on a Fiat Bravo. A convoluted parentage then, for a family hatch that aimed to offer a premium feel at an affordable price to Focus-class customers in search of something a little different. A rare, but rather interesting choice that makes an interesting used car buy in this market segment - if you can find a good one.
Models
5dr family hatchback (1.4 T-Jet petrol 120bhp, 1.4 MultiAir petrol 140bhp, 1.6 MultiJet II diesel 120bhp, 1.6 MultiJet II diesel 165bhp)
History
Chrysler has rarely been able to offer European buyers a truly class-competitive compact family car. Not that it hasn't tried. Between 1996 and 2004, the brand tried to sell us two generations of the forgettable Neon saloon, which was then followed by the quirky PT Cruiser compact MPV. Nothing though, that an up-market Focus or Astra buyer would give a second glance to. That changed though in 2011 with the launch of the car we're going to look at here as a prospective used buy, the Chrysler Delta.
It doesn't look very American does it? That's because it isn't. This model was launched everywhere else in Europe as a Lancia in 2008 but as a righthand drive market ignoring the Lancia franchise, the UK didn't get it. Fast forward to 2011 and someone in Turin got the bright idea of re-badging the Lancia Delta as a Chrysler, then selling the resultant product through Chrysler's established British dealer network. So the Chrysler Delta was born.
A bit of background to this car might help in understanding it. Lancia, if you didn't know, is Fiat's upmarket brand, just as Audi is essentially the up-market face of Volkswagen. So just as an Audi A3 is essentially a plusher, smarter Volkswagen Golf underneath, so a Lancia Delta is essentially a plusher, smarter Fiat Bravo. No bad thing: in the 2011 to 2015 period, the Bravo was a very under-estimated family hatch with some class-leading engines. Given a little Latin luxury, the feeling was that this design could, recreated as the Delta, be exactly the kind of car Chrysler needed to re-launch itself into the volume heart of the British car market. A car with beauty, space, quality and luxury at an affordable price. That was the idea anyway. Unfortunately, it didn't quite turn out that way. British buyers were suspicious of this model and relatively few were sold before the Chrysler brand itself disappeared from the UK in 2015.
What You Get
Perhaps it's appropriate that apart from the badge, there's nothing very American about the look of this car. After all, in the modern era of Fiat Group ownership, there's nothing very American about Chrysler and we can't help but think that to be a good thing. We've had quirky compact cars from the brand in the past but nothing very avant garde: nothing like this. It has a rather unique style, originally penned by Frank Stevenson who would later become Design Director for McLaren supercars, a man also well known for his work on distinctive models like the MINI and the Fiat 500.
Here again, there's something that'll make the neighbours peer over the hedge into your driveway, extrovert swooping lines highlighted by radically raked side windowsills. Above them, there's a curvy floating roof fractionally suspended above the top of the C-pillars and flowing back into a tail section that wears darkened glass like a pair of sunshades, framed by slim LED tail light clusters. It won't be to everyone's taste, but it certainly makes your average Focus or Astra look very dull indeed.
Under the trendy two-tone panelwork and sharply-creased surfaces lies a Fiat Bravo platform that's been extended by a wheelbase 100mm longer, creating a car that inside, is a lot bigger than it looks, something you notice most taking a seat in the rear. The most notable feature here is a rear bench that can slide backwards or forwards by up to 150mm to prioritise either legroom of rear luggage space. Push the seat right back and it really is very spacious indeed: a six foot four inch passenger could comfortably sit behind someone of the same height. If there's a more comfortable family hatch-class car for rear seat passengers on the market, then you'll struggle to find it. Better still, you can also recline the backrest by up to 25-degrees for greater comfort on longer trips.
If on the other hand, you're prioritising bootspace and push the bench to its most forward position, then lifting the rear hatch and negotiating the rather high loading lip reveals a massive 465-litre space: compare that to the feeble 316-litres you get in a Ford Focus or the 350-litres you get in a Golf. Even if you pull the seat back for limo-like legroom, this Delta can still offer more space than those rivals, with a healthy 380-litres on offer. Under the boot floor, there's a hidden compartment for valuables and of course you can push the 60:40 split-folding seat forward - unfortunately, it doesn't fold quite flat - to reveal up to 1190-litres of fresh air.
At the wheel, the designers have attempted to imbue this car with an upper class air, promising the sort of high end materials and build quality downsizing buyers will be used to in compact executive cars. So materials such as leather and suede-like Alcantara are used extensively, at least on plusher models. Even more basic trimmed variants feel quite nice thanks to the use of Benova, a soft premium textile used previously only by more prestigious brands. Flagship variants even get a dashboard trimmed in soft Poltrona Frau leather.
It's all very nice but the basic design around the cabin doesn't have the hewn-from-granite feel that you'd find in something German - or the high-tech of a French or Japanese rival. Maybe that's a good thing: this sector needs something a bit different. But it's also true to say that this cabin could do without the cheaper plastic fittings - the handbrake for example - that are unwelcome reminders of just how affordable this car actually is. Ignore them: enjoy the little touches. The chrome-trimmed door handles, the 'Chrysler'-logoed head restraints, the slow-sprung return on the glovebox and grab handles. And relax into sensible luxury.
What You Pay
Please fill in the form here for an exact up-to-date information.
What to Look For
Fiat/Chrysler designs like this one tend to have an unspectacular reputation for reliability and their dealers have come in for some flak in customer satisfaction surveys, but the Delta hasn't done too badly in this regard. The engines are solid and unspectacular, though there have been reports of alternator failures and an issue with the service light coming on - after a service.
Check for scratches on the rather cheap plastic fascia finishes, upholstery damage caused by child seats in the back, typical supermarket dints and scrapes, slipping clutches on the manual cars and ensure all the electrical functions work as advertised as these can be expensive to fix.
Replacement Parts
(Based on a 2012 Delta 1.4 MultiAir petrol ex VAT - prices quoted for guidance purposes only) A brake disc will set you back around £48 and an air filter about £13. Expect to pay around £8 for an oil filter and around £15 for a drivebelt. A timing belt is around £20 and a water pump around £38. For a radiator, you're looking at around £120.
On the Road
Back in 2011 when this car was launched, the Chrysler owners the Fiat Group said that they wanted to use this American brand to focus on a more laid-back, luxurious approach. It's a bit surprising then to find that when you set off, this car doesn't waft about like a Citroen C4 or even a Renault Megane. It's actually quite firm on some surfaces, the payback for which is excellent body control and sharp handling precision.
In fact, handling precision is something that the engineers behind this car spent quite a lot of time thinking about - hence this Delta's 'Absolute Handling System', essentially a bringing together of all kinds of electronic gadgetry so that it works in concert to improve the driving experience. The basics include the kind of systems you'd expect on every car in the Focus-sized family hatchback class these days - things like Electronic Stability Control, traction control and a Hill Holder clutch. But to this little clutch of features, all manner of further electronic driving aids have been added.
Let us give you a few examples. If you've to do a sudden downchange to pick up pace during a steep climb, an MSR system cuts in to smooth the torque curve so the car doesn't lurch forward. If you're in danger of losing steering control, a DST (Drive Steering Torque) system gently tweaks the wheel in the direction that'll best help you keep from getting into a skid. The system will also compensate for low grip surfaces, so you're less likely to find yourself in trouble on ice, snow or gravel.
You want more? There's a 'City' setting that lightens the steering for easy town parking; an LTF (Linearisation Torque Feedback) system that builds in extra steering feel when you're throwing the car through fast bends; and a TTC Torque Transfer Control system that when accelerating through slower corners, apportions the power to whichever of the front wheels can best use it - like a limited slip differential - firing you out of the bend and on to the next one.
Don't infer from all that that this Chrysler is any kind of hot hatch: it isn't, nor is it meant to be. Instead, the idea is that all this cleverness should combine to create a relaxed, laid-back driving experience, always one step ahead of whatever situation presents itself - which of course is where we came in. And broadly, it works. Though you probably wouldn't take this car out to throw it around the lanes, it's certainly amongst the more desirable class choices for longer trips. The kind of car downsizing customers might be very pleased with.
These people will need to adjust to a smaller size of engine - the choice is limited to 1.4-litre petrol or 1.6-litre diesel power, with a couple of options in each case - but given the kind of car this is, the performance on offer should certainly be sufficient. Certainly, that's true in the case of the top 165bhp 1.6-litre Multijet diesel which makes sixty in 8.5s on the way to 133mph, but at a price that's difficult to justify.
Understandable then, that virtually all UK Delta sales were covered by three volume versions - the 120bhp 1.4-litre T-Jet petrol and 1.6 Multijet diesel models, plus the 140bhp 1.4-litre petrol MultiAir variant. All deliver very similar performance stats - rest to sixty in around 10s on the way to a top speed in the region of 120mph. Most opt for the MultiAir petrol and the diesel - and you can see why. There's much more torque and vastly improved running cost figures in comparison to the base petrol variant.
Overall
Chrysler's compact cars have always been unusual - have always stood out. None though, has had a style quite as unique and innovative as this Delta. With so many family hatchback-class models vying for a share of a shrinking market, any newcomer must have a distinctive appeal. And this car ticks that box.
Other unique selling points include its relative exclusivity and class-leading back seat cabin space thanks to a clever sliding seat. You could conceivable downsize into a Delta from something Mondeo-sized in the next class up and notice little different in either rear seat cabin capacity or luggage room. Yes, there are a few budget touches and there are sportier or softer-riding rivals but as an all-round package, you might be pleasantly surprised by this Chrysler if you can find a used example that's been well cared for and is being sold at the right price. There's Latin spirit in every one.