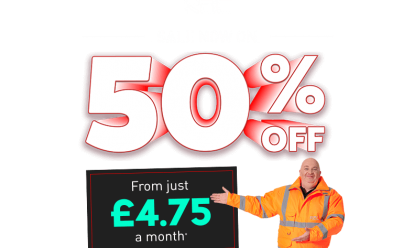 Get covered in our half price Breakdown Cover sale from just £4.75 a month.* We're the UK's best breakdown provider as voted by Auto Express drivers 2021.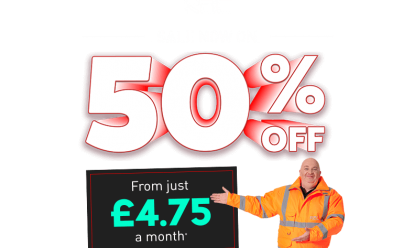 By Jonathan Crouch
Introduction
As with most things in life, the best products take what seems a complicated bunch of requirements and reduce them to something very simple and elegant. Take this car, the Volvo V40, originally launched in 2012 but examined here in the improved form that debuted in 2016. The Swedish brand has a history of building premium compact models that dates all the way back to their PV51 model of 1936 and in this case, they rejuvenated what became a very strong contender in this segment thanks to the installation of powerfully efficient 'Drive-E' engine technology.
Models
5dr Hatchback (2.0 petrol / 2.0 Diesel)
History
The V40 was the car that turned around Volvo's fortunes in the modern era. It was launched back in 2012 but it took Volvo until 2016 to really get the engineering of this car right - and it's that later version of this model that we concentrate on here, complete with what the brand called its 'Drive-E' technology.
A bit of V40 history before we get into that. There was a prior Volvo V40 before this one - a compact estate that sold between 1996 and 2004. This second generation V40 though was a family hatchback, so its lineage relates more directly to Volvo family hatchback models over the decades, cars that to be frank were generally pretty unremarkable aside from their safety stats. Through the 340/360 models of the late '70's, the 440/460 series of the late '80's and even the two generations of S40 saloon that then followed them, compact Volvo models sold steadily to virtuous Volvo people - but not really to anyone else. The brand's Chinese owners, Zhejiang Geely, who took over from Ford in 2010, needed more. A range of future models that kept the old qualities, but redefined them in a more dynamic, interesting, lifestyle-orientated and forward-thinking way. This MK2 model V40 , launched initially in 2012, was the first of these.
Despite the 'V' designation, traditionally used by the brand to reference estate cars, this was a Focus-sized family hatch - but a rather posh one, aimed at the top end of this segment where you'll find premium models like BMW's 1 Series, Audi's A3 and the Mercedes A-Class. Its job was to take on these elite rivals and play a major part in doubling the company's worldwide sales by 2020. Hence a major investment in engineering that eventually saw fruition with the launch of the facelifted V40 model we look at here. This updated model was introduced in 2016, based around new generation 2.0-litre petrol and diesel 'Drive-E' units that offered a huge step forward in performance and efficiency over the aging Ford-derived powerplants they replaced.
The first signs of this had previously arrived in 2014, with the arrival for V40 buyers of a diesel D4 variant that gave us a taste of what was to come. Here was a car that could sprint to 62mph in less than 7.5s, yet could return a combined cycle average of nearly 75mpg, with CO2 returns below 100g/km (both NEDC figures). Two years on in this facelifted line-up, the D4 engine was joined by other 'Drive-E' derivatives offering an even greater emphasis on frugality, notably a D2 model capable of nearly 80mpg and CO2 emissions as low as 94g/km (again, NEDC figures). It was readings like these that really got this car's German rivals worried in the period this updated car was on sale (2016-2020). So can the complete package on offer here make equal sense as a used buy? Let's find out.
What You Get
The safer a car is, the safer will be its approach to exterior design. That was once true of small Volvos - but it isn't any more. In fact, it's precisely because this V40 is good in an accident that it looks so smart. We'll explain. Almost all cars have relatively high bonnet lines, so as to leave an under-bonnet void to meet pedestrian impact legislation. But, thanks to a unique under-bonnet airbag, this car doesn't need to allow for that, so its bonnet line can be much lower, part of a lean, wide coupe-like stance in a shape very slightly longer and wider than rival BMW 1 Series or Audi A3 models.
In short, it's all pleasantly different, an observation equally applicable in the cabin. The inside of this car needed to be good if sales were to be stolen from the likes of the Mercedes A-Class and the Audi A3, a tough assignment tackled with an unpretentious 'Designed Around You' philosophy. The idea was that, like IKEA furniture, this cabin should be typically Scandinavian, comfortable, simple, intuitive and visually pleasing. And broadly it is.
Courtesy of a curve on the doorsill, access into the back isn't quite as easy as with some rivals, but once you're inside, leg, shoulder and kneeroom are quite good for two adults, courtesy of the way that the seats were angled slightly inwards to give rear occupants more space and a better view forward.
And luggage room? Overall, the total space provided is significantly more than you'd get in a Ford Focus, about the same as you'd get in a more comparable Mercedes A-Class and about 10% less than you'd get in rivals like Audi's A3 and BMW's 1 Series from this era.
What You Pay
Please contact us for an exact up-to-date valuation.
What to Look For
Our ownership survey revealed plenty of door lock issues (a known problem), so check these work as they should. Some buyers also commented upon issues with bodywork and trim, so check the panel fits. As usual with a used car, check that all the electrical items work properly and look out for error messages popping up on the driver information screen in the middle of the speedometer. We've also come across issues with the adaptive cruise control. Check for warning messages on this in the driver's information display.
Just after the end of the V40's production run, Volvo had to recall around 70,000 cars in the UK fitted with a 2.0-litre diesel engine, over potential engine fires. With regard for this, look out for any unusual smells coming into the interior and be concerned if the engine warning light illuminates. There was a product recall relating to airbags that might not deploy correctly in a collision and applies to V40s made between April 2016 and October 2016.
Replacement Parts
(approx based on a 2016 Volvo V40 D4 ex VAT) An oil filter is in the £10-£13 bracket. An pollen filter is in the £12-£21 bracket. A wiper blade will cost you about £11-£147. Front brake pads sit in the £20-£59 bracket; rears will sit in the £17-£31 bracket. Front brake discs sit in the £44-£190 bracket; rear discs are about £67. A water pump is in the £50 bracket.
On the Road
Thanks to its Ford Focus-derived underpinnings, the V40 drives better than you might expect a Volvo to - which is important given that buyers in the premium compact hatch class tend to hold great store in driving dynamics. The steering isn't especially feelsome, but the 'Dynamic' chassis and suspension set-up - standard on most models - offers a decent blend of well-controlled body roll and rough road suppleness.
The key changes made to later versions of this car lay beneath the bonnet, where by 2016, Volvo had completed the installation of its efficient 'Drive-E' engine technology across the range. The units in question are nearly all 2.0-litre petrol and diesel powerplants. Most will want one of the diesels - there are three; the base 120bhp D2, the 150bhp D3 or the 190bhp D4. The D2 is class-leadingly efficient for its era, in manual form managing up to 84.1mpg on the combined cycle and 89g/km of CO2 (NEDC figures). If you prefer the idea of petrol power, there's again a three-way choice of units; the 122bhp T2, the 152bhp T3 or the rare 245bhp T5. That T5 offers an AWD option if you choose the SUV-like 'Cross Country' body style, but there's no ride height increase for this variant, so light field tracks will be about its limit when it comes to off road excursions.
Overall
We think that used car buyers ought to take a fresh look at this Volvo V40, especially in this last-of the-line 2016-2020-era form. Not because of the subtle exterior changes the Swedish maker made to the final version of this-era model - those were pretty minor. No, what mattered here was what lay beneath the bonnet. With 'Drive-E' engine technology installed across the range, this Swedish contender could, back in 2016, properly meet the best of its premium rivals head-on. This was the missing piece of the jigsaw with the original version of this car, a model based around fashionable styling clothing some serious safety in a very assured piece of design.
True, BMW and Mercedes alternatives in this sector are probably better choices if you really want to drive on your door handles, but they're set up in a way that Volvo thinks is better suited to Silverstone than Surbiton. Many will agree that this model does perhaps offer a better all-round handling compromise. Certainly, careful development of this car's dynamic Focus-inspired underpinnings has left us with a car an enthusiast might still enjoy. Of course, there are things we would change. The boot's rather small and the steering could be more feelsome.
Otherwise though, there's really not a lot wrong here. As a result, this efficient yet characterful, stylish yet sensible car ought to appeal far beyond Volvo's core customer base. It ought to, but it may not. BMW, Audi, Mercedes - even Alfa Romeo customers: they're all pretty parochial. They shouldn't be. A drive in one of these could blow away quite a few prejudices. Whoever would have thought it?