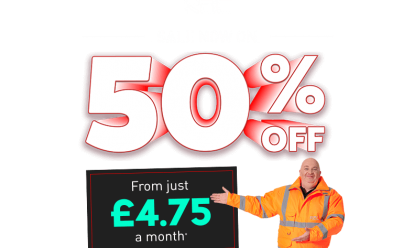 Get covered in our half price Breakdown Cover sale from just £4.75 a month.* We're the UK's best breakdown provider as voted by Auto Express drivers 2021.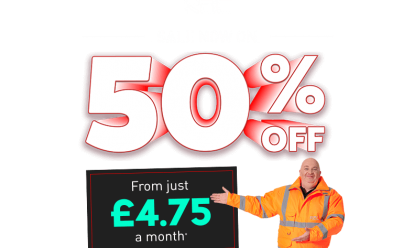 BY ANDY ENRIGHT
Introduction
Replacing BMW's Z3 was never going to be an easy task. Although the Z3 had never received a great deal of critical acclaim, sales had nevertheless been very strong. The Z4 was a very different car, BMW leaning a number of lessons from the product life cycle of the Z3. With the press on their side, Munich was finally able to trade blows with the likes of Porsche and Mercedes in an increasingly competitive roadster arena. A used Z4 makes a very interesting buy, especially as by far the largest quantity of used stock is represented by the more powerful six-cylinder models.
Models
Models Covered:
(2 dr roadster, 2.0, 2.2, 2.5, 3.0, 3.2 petrol)
History
Never let it be said that BMW can't learn from its mistakes. When it first introduced the Z3, it began with a weedy 1.9-litre model that was pitched as competition for the Mazda MX-5. With that foundation, it was always going to be difficult to build the Z3 into the sort of aspirational sports car that customers should be paying over £30,000 for when more powerful versions were introduced. The March 2003 launch of the Z4 saw a very different tack. Only 2.5 and 3.0-litre models were available initially, reinforcing the perception that this was a high-end, desirable piece of kit. The 2.2-litre and 2.0-litre cars were slid quietly into the Z4 line-up towards the end of 2003 and spring 2005 respectively and have proven to be decent sellers.
In the early part of 2006, the engine range was given an overhaul. The 2.2-litre unit got the axe leaving a range made up of 150bhp 2.0i, 177bhp 2.5i, 218bhp 2.5si and 265bhp 3.0si units. The fire-breathing M Roadster with its 343bhp 3.2-litre M Sport engine was also introduced around this stage, as was the hardtop Z4 Coupe. Small styling alterations made at the same time included a shoulder line that extends beyond the bonnet edge to the front air dam, a wider air intake below the grille and the rear tail lights featuring horizontal light conductor rods as seen on the Z8. An all new Z4 arrived in Spring 2009.
What You Get
It's hard to recall but it's worth noting that many were unconvinced by the styling of the Z3 when it was first launched, BMW later carrying out a series of design tweaks to remedy the perceived inconsistency between the pugnacious front and the apologetic tail. The Z4 has no such problem. It's unconventional all over. Most of the attention has been paid to what designer Chris Bangle describes as the 'flame surfaced' flanks. These feature a curved line along the bottom of the doors that at first looks as if the car's sills have collapsed. Give it time and you'll get used to them. Everywhere you look, there are details that catch the eye, sometimes clashing in a 'look at me' clamour. It's not a beautiful car, but it's certainly strikingly muscular. Any effete aesthetes looking for a pretty set of wheels may be a little overwhelmed by the Z4's aggressive bearing. Most think it's Bangle's best BMW to date.
The hood is a superb fully automatic affair with no manual intervention required whatsoever. Simply prang a button on the dashboard and the whole thing retreats in less than ten seconds with no clips, latches, poppers or stress. The Z4 promises an easy life but who will these laid back takers be? It's an open secret that the Z4 - like its predecessor - has been targeted at the lucrative US market. Don't let that lull you into thinking this is a blousy boulevardier. The Z4 has some serious sporting credentials.
What You Pay
Please contact us for an exact up-to-date valuation.
What to Look For
Although the Z4 is a relatively complex car compared to its predecessor, no specific faults have yet come to light. Lessons learned with the Z3 have been applied to make the Z4 a more reliable and sophisticated car. Like all modern BMWs, rather than specifying preselected service intervals, the car's on-board diagnostics indicate when a service is due. It's therefore important to discover when the last service took place and ask to see documentary evidence of this. Look out for damage to hoods, as they aren't cheap to repair. Check the alloy wheels for kerbing damage and make sure the alarm and immobiliser system are functioning properly. Some owners will have specified their Z4s to the nines from BMW's options list and will want to claw back what they've spent. Don't entertain any of it.
Replacement Parts
(approx based on a 2005 2.0 Z4) In recent years, BMW spares have gained a reputation for being sensibly priced and the Z4 benefits from a spares basket that compares favourably with rivals from Mercedes, Porsche and even Honda. A set of front brake pads for the Z4 retails at around £45-£55. A replacement headlamp unit is around £165, and a door mirror is £170. A front shock absorber is £120 and a fuel filter is around £18.
On the Road
There's no weedy 1.8-litre hairdryer to tempt dilettantes into the Z4 range but BMW introduced a 2.0-litre unit to prop-up the entry-level end of the line-up. Above this you have the choice of a 2.2-litre car, a 2.5 or a 3.0-litre straight six. Vital statistics? The 2.0-litre engine can do the old 0-60mph in around 8.0s but if you want real sportscar performance, it's best to make the step up. The 170bhp 2.2-litre straight-six engine is one of the better engines in the BMW panoply - and there are a number of notables included. It's got enough mumbo to punt the Z4 from standstill to sixty mph in 7.4 seconds and on to a top speed of 140mph.The 2.5i develops a maximum output of 192 bhp at 6,000 rpm and the 3.0i 231 bhp at 5,900 rpm. Acceleration from 0-60 mph is reached in 6.8 seconds in the 2.5i and 5.7 seconds in the 3.0i. Top speeds are 146 mph and 155 mph respectively. The 2.5i weights just 1,260 kg, the 3.0i being only slightly heavier at 1,290 kg. All of which points to the fact that you have a serious amount of shove emerging from behind those beady headlights.
The difference in philosophy between the Z3 and Z4 is immediately apparent as soon as you take a look at the dirty side. Whereas the Z3 used the ancient semi-trailing arm suspension of a 1985 vintage 3-series, the Z4 is bang up to date, using a proper multi link arrangement. Yes, the chassis may be based on the 3-series but it's been radically revised. Not only is the wheelbase significantly shorter, but the Z4 sits more foursquare on the road due to wider track at the front and rear. It becomes the first BMW to use electric power steering and is also hugely torsionally stiffer than the somewhat wobbly Z3.
The commitment to appearing a proper driver's car can be seen in certain key areas. The traction and stability control systems can both be disabled at the touch of a button, something you won't be able to do in a Mercedes SLK for instance. Although it does require you to hold the button in for what seems like an eternity when the control systems are disabled, you'll be aware quite how potent the 3.0-litre in particular is. BMW's paddle shift SMG sequential gearchange can also be specified. If the exterior design generates a little controversy, the same can't be said of the cabin styling. It's typically low-key but classy, BMW at their best. There's a broad centre console and clear dials. Space in the footwell is especially generous and it's possible to hunker down into a low driving position and feel really ensconced in rather than on the car.
Overall
The Z4 is the roadster that we knew BMW were capable of building. This is now a car that can be chosen on merit over a Porsche Boxster, a Mercedes SLK or a Honda S2000 rather than merely because of price. As long as you can get along with the styling there's very little that can be said against a well looked after used Z4. At present early 2.5-litre cars look the best buy.