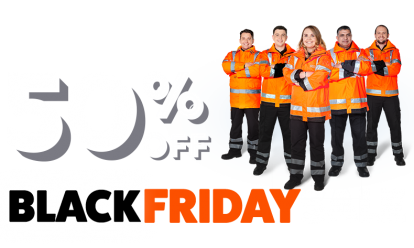 You can get covered in our Breakdown Cover sale from just £5.50 a month.* Join the UK's best breakdown provider as voted by Auto Express drivers 2021.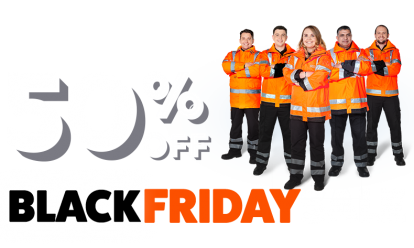 BY JONATHAN CROUCH
Introduction
Though you don't see many around, Renault's big Safrane five-door executive challenger had more friends than you might imagine. Across the continent, it outsold most of its mainstream rivals. Here, it enjoyed a small but loyal following and those cars are worth seeking out if you fancy something a little different as a prestige used car.
The Safrane suffered a little from the reputation of its predecessor, the 25, which was built to rather inconsistent standards early in its life and consequently suffered losses to its resale value and reputation. The Safrane was an excellent product right from the start and, for buyers in the know, makes an excellent bargain used buy.
Models
Models Covered:
First generation - 1993-1996: 5dr hatchback 2.0, 2.2, 3.0V6, 2.5 turbo diesel [RN, 8v, RT, RT Executive, Vi Executive, Executive]
Second generation - 1996-1999 5dr hatchback 2.0, 2.5 [base, 16v Executive, 20v Executive]
History
Launched in early 1993, the Safrane was part of a new wave of 'named' (rather than numbered) Renaults that signified a new era of quality, reliability and sales success for the French company in Britain.
The first Safranes to reach these shores in February 1993 were powered by 2.0, 2.2 four cylinder and 3.0-litre V6 petrol engines. The 2.0-litre was initially available only with RT trim but cheaper RN versions arrived in May at which point the RT lost its standard air conditioning. The V6 came only with RXE trim.
A third engine was added to the range in March 1994. It was a 2.2-litre four-cylinder and was sold with RN, RT, RT Executive and Vi Executive trim.
The last engine to be added to the original-shape cars was a 2.5-litre four-cylinder turbo diesel, in June 1995. It was available only with Executive trim.
The range was completely revamped in late 1996 with a 2.5-litre five-cylinder engine (borrowed from Volvo) replacing the V6 in the top-model 20v Executive. The 2.2 was dropped but the 2.0-litre models remained as either 2.0i or 2.0i Executive.
Styling front and rear was altered significantly, though the interior was changed less markedly. Generally, the specification went up and prices down but sales were so low that used examples are rare. The Safrane was quietly phased out of the UK during 1999.
What You Get
Renault always made much of the way that the Safrane's occupants were 'cocooned' within a spacious and comfortable environment. For the driver, there's a specially designed dashboard which 'opens out' towards the passengers and flows into the door panels. For the facelifted October 1996-onwards cars, stowage spaces were incorporated throughout, with lidded bins in the front door armrests and there were new, softer colours to further improve the atmosphere over the original Safrane.
The cars' dynamics are pretty much up to German standards and so is the build integrity. Not only do the doors 'clunk' shut and the switches work with a satisfying 'click', there's also a quality feel to the materials chosen for the interior.
What You Pay
Refer to Car & Driving for an exact up-to-date valuation section. Click here and we will email it to you.
What to Look For
Big French cars have always had a difficult time in the UK, though almost all of them have been excellent products that deserved more success in this overly cautious market. The Safrane was a case in point. The cars were reliable, parts were readily available and affordable but some people were out of touch with 1990s French luxury cars and their strong, reliable nature.
Engines were all well proven and transmissions equally so. Corrosion is not much of an issue either. Keep an eye out for electrical gremlins in some of the early Safranes, though. Make sure electric seats, sunroof and windows all slide effortlessly and that the central locking and air conditioning are trouble-free too. Interiors generally are built to last but loose trim and the odd rattle may give you a bargaining point with the seller while being easily remedied.
Replacement Parts
(Based on a 1995 Safrane V6 - approx) A new clutch should be about £170 and a full exhaust system around £250. Brake pads are about £40 a set, an alternator about £190 and a starter motor just over £275. A headlight is about £250 and a replacement radiator with air con is around £270.
On the Road
Luxury, rather than driving excitement, has been Renault's priority here. Which isn't to say that the Safrane can't be quite fun hustling along a twisting secondary road. Even the 2.0-litre model has a responsive, eager feel and pulls well enough from low speeds to make you feel that you might be behind the wheel of a V6. The Safrane was never a serious BMW-challenger in the chassis department, but it was never meant it to be. Think of it as more of a machine to pamper you and your passengers and you'll be less critical of its handling limitations.
Overall
A car that many people never consider when choosing a used luxury cruiser. The Safrane is a relatively inexpensive used executive car and Renault's extensive dealer network should give you the confidence to enjoy worry-free motoring.