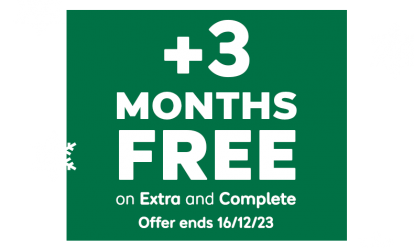 With 12 months of cover, new customers get an extra 3 months for free*.
*Added after 12 months, excludes Basic cover. New customers only. Ends 16/12/23, 7am.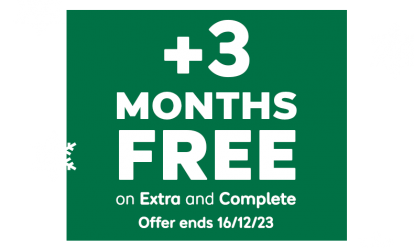 Alfa Romeo is a far more competitive proposition these days. For proof of that, you've only to look at this car - the Giulia. Jonathan Crouch reports on the improved version.
Ten Second Review
Alfa Romeo's Giulia claims to embody the core elements which have made this Milanese marque one of the world's best-loved automotive brands. Distinctive Italian design, innovative powertrains, perfect weight distribution, unique technical solutions and the best weight-to-power ratio in the class all promise much as this car goes up against models like Audi's A4 and BMW's 3 Series.
Background
At launch in 2017, the Giulia premium compact executive sports saloon was the first completely new mainstream Alfa we'd seen since the Giulietta in 2010. And it was the first rear wheel drive contender the marque had sold since the 75 model went out of production back in 1992. That was the last car to be developed by Alfa Romeo before Fiat took control of the company. Which is significant because prior to 2017, all the products launched by the brand had been front-driven and, to put it politely, very Fiat-orientated. To some extent, that explained the relative lack of success of the two sports saloons the firm had brought us prior to this Giulia's launch - the 156 of 1998 and the 159 of 2006.
These stylish contenders had some, but unfortunately not all, of the basic elements really needed for a car of this kind: an ideally weighted rear-wheel drive chassis, superb handling, emotive looks and crisp, characterful high performance engines. Alfa itself knew this, having originally established these fundamentals in what could be seen as the very first car of this kind to be launched on the market, the original 'Type 105' Giulia model, which sold between 1962 and 1978. In reviving this famous badge, the brand also hoped to revive the unique appeal that once made its products so appealing and different.
Certainly, the prospects seem promising with this modern Giulia. Can this car combine Alfa passion with the kind of sensible formula needed to make it a really credible alternative to the BMW 3 Series, Mercedes C-Class and Audi A4 models that dominate this segment? Let's check out this revised version and find out.
Driving Experience
Alfa knows it must bring it's a-game when it comes to engine technology in mainstream models, if it's to effectively take on German rivals. There are no significant changes to this improved Giulia beneath the bonnet - which is surprising given that most rivals are now offering various degrees of electrification. Still, thanks to perfect 50/50 weight distribution, a best in class power-to-weight ratio and innovative engine and driver technologies, the Giulia embodies everything a true Alfa Romeo should. Not only that, but this Italian contender remains one of the lightest mid-size saloons in the sector thanks to lightweight body structure and a carbon fibre driveshaft. The suspension sees a double wishbone set-up feature at the front, with a multi-link axle at the rear. There's also a clever semi-virtual steering axis set-up which optimises the filtering effect and guarantees rapid, accurate steering by keeping a constant caster trail in corners. Plus the Giulia continues to serve up plenty of Alfa character, featuring a soundtrack that Chief Engineer Roberto Fedeli says was created working in concert with musicians, who helped perfect this car's addictive engine note.
There's no longer a diesel option, so the engine line-up is built around a 2.0-litre petrol unit producing 200 or 280hp. Or the twin-turbo 2.9-litre V6 used in the top Quadrifoglio super saloon variant, this latter unit putting out 510hp. The Giulia gets a rear-wheel drive set-up, complete with classic 50:50 weight distribution and all models have to be ordered with auto transmission, an 8-speed unit. Pulling power is strong, whichever powerplant you select. The top turbocharged petrol unit offers 330Nm of torque.
The range features a limited amount of 'Level 2' semi-autonomous driving tech - things like 'Lane keeping assist', 'Active blind spot' assistance, 'Active cruise control', a 'Traffic jam assistant' and 'Driver attention assist'.
Design and Build
This improved Giulia doesn't look too much different from the outside. The headlamp units now feature three individual lights and can offer adaptive LED Matrix technology. The signature 'Trilobo' triangular grille gains a fresh paint finish, the rear tail light clusters become transparent and sporty 'Competizione' models sport twin exhaust pipes. Otherwise, things are as before, which means taut proportions and short overhangs, a long bonnet, muscular haunches and the longest wheelbase in its segment. In the Quadrifoglio version, the use of ultra-lightweight materials extends to other components including carbon fibre for the bonnet, roof, front splitter, rear spoiler and body inserts, as well as aluminium for the doors and wings.
It was the interior that always let this car down a little in comparison to its premium rivals, so that's where the main emphasis has been directed for this minor facelift. There's a new 12.3-inch digital instrument cluster that can be configured in three different styles 'Evolved', 'Relax' and 'Heritage'. This complements an 8.8-inch centre-dash infotainment screen. As before, there are a wide range of accessible storage compartments, as well as a wireless 'phone charger. And lovely stitched leather for the auto gearstick and three-spoke sports steering wheel, which accommodates the functions for the autonomous driving systems.
As before, the cabin design is centred around the driver with the main controls grouped together on the small steering wheel. The human-machine interface consists of two simple, user-friendly knobs for adjusting the Alfa DNA selector and the infotainment system. Premium materials, including carbon fibre and real wood, are used throughout.
Out back, there's a 480-litre boot and the rear bench split-folds down for extra stowage space.
Market and Model
Prices are predictably competitive with target Audi A4 and BMW 3 Series rivals, which means that buyers will be looking at paying in the usual £43,000 to £52,000 bracket for mainstream versions of cars of this type, though you can pay nearly £75,000 for a Giulia if you choose the top Quadrifoglio 2.9 V6 Bi-Turbo 510bhp variant.
There's now a different range structure, starting with 'Sprint' trim, then running up through 'Veloce' to 'Estrema' spec. All Giulia models come complete with the new 12.3-inch digital instrument cluster. Plus a 8.8-inch touchscreen infotainment system, LED headlights and Apple CarPlay/Android Auto 'phone compatibility. The infotainment set-up also includes full control of Bluetooth calling and music streaming, as well as DAB digital radio and Hi-Fi digital audio. The navigation system includes high-resolution 3D maps with rapid route calculation even in locations where there it's not possible to find a GPS signal - this thanks to its advanced Dead Reckoning technology. It also facilitates TomTom map updates via USB and allows users to view more information regarding driving style and Alfa DNA settings.
You can also tick off Active Cruise Control, plus you get a 'Traffic sign recognition with intelligent speed advisor' package and a 'Traffic Jam & highway assist' feature, as well as Autonomous Emergency Brake, Lane Departure Warning, and rear parking sensors. Customers also get 'Alfa Connected Services' as standard, to deliver advanced on-board connectivity and a set of services to boost safety and comfort. This includes a 'My Assistant' function offering an SOS call option that enables the occupant to send a request for assistance to a call centre, with the vehicle's position and identification code, by pressing the SOS button or via the mobile app.
Cost of Ownership
Under the bonnet, every engine in the Alfa Giulia range looks decently efficient and pretty clean - which will of course be crucial if it's to attract company car drivers. Euro 6D technology of course features. For the 200hp 2.0-litre petrol unit, you're looking at 39.8mpg on the combined cycle and 161g/km. For the 280hp petrol powerplant, it's 38.2mpg and 167g/km. Even the 510bhp 2.9-litre BiTurbo petrol engine in the Quadrifoglio version manages 28.2mpg and 227g/km, thanks to its electronically-controlled cylinder-disabling system. In other words, the days of Alfas being money pits for hopeless romantics are long past.
As for peace of mind, well you get the usual three year unlimited mileage warranty covering parts, materials and labour, plus 3 years of AA Contact support which includes 24hr Roadside Assistance, Home Start, Relay, Relay Plus, European Cover, Accident Management, plus access to travel information, legal advice and technical information.
Summary
The Giulia should continue to rejuvenate Alfa's fortunes in the business-orientated compact executive market segment. For some time now, this sector has been too Audi/BMW/Mercedes-orientated and there are plenty of potential company customers out there looking for something a little different - more sporting and styling. This car could well suit these people perfectly.
Of course, Alfa must make sure that quality is up to snuff - but from what we've seen, the signs in that regard look good here. The Giulia certainly makes a more interesting driveway statement than yet another A4, 3 Series or C-Class would. It really comes down to whether, as a potential buyer, you're prepared to step out and be a bit different from others in your company carpark. Over to you.