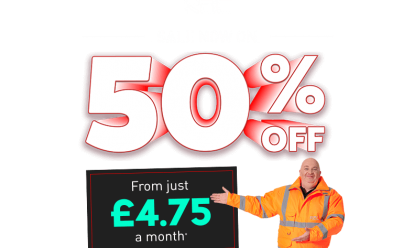 Get covered in our half price Breakdown Cover sale from just £4.75 a month.* We're the UK's best breakdown provider as voted by Auto Express drivers 2021.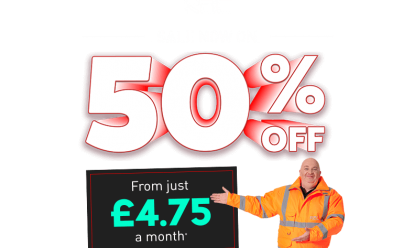 By Jonathan Crouch
Introduction
If you're a buyer in search of a used compact executive estate and you like the idea of an all-wheel drive Audi A4 Avant with extra road presence and enhanced ability in slippery conditions, then the German's brand's A4 allroad model may be right up your street. The first version of this car to be offered was on sale between 2009 and 2015 and was targeted at those who appreciated the virtues of a plush compact SUV but couldn't bear the thought of being seen in one. It may not be the prestigiously-badged, sensibly-sized 4x4 you dreamed of but it could be the one you actually need.
Models
5dr Avant estate [2.0 TFSI petrol / 2.0, 3.0 diesel]
History
Buying an SUV always smacks of using a sledgehammer to crack a nut. It's fair enough to want your family car to be able to tackle snowy roads, muddy carparks and icy February country back doubles but is it really necessary to buy something capable of crossing the Serengeti to do it? Of course, most modern 4x4s would get stuck fairly early on into your average desert but they still carry far more technology than is required to cope with such modest expectations. Which is why a car like this one, the Audi A4 Allroad sold between 2004 and 2009, would seem to make a lot more sense.
Audi's allroad concept is pretty straightforward. Take one of their standard quattro all-wheel drive Avant estates, then give it a bit of extra ride height and some body cladding to protect the bodywork (or more likely, to remind the neighbours what you've bought). That and a few electronic tweaks are enough to make the car suitable for mild off road use. We're not talking about rock-strewn mountainsides or extreme wilderness river crossings here but the kind of unmade roads and muddy tracks that owners might encounter and which might damage an unmodified vehicle.
Prior to the launch of this model in 2009, Audi had been perfecting this kind of concept for over ten years, initially with the large A6 allroad model that took on executive offroad estates like Volvo's XC70. Clever height-adjustable air suspension always made that A6 surprisingly able on the rough stuff but this slightly more compact A4 allroad model didn't need that kind of sophistication in the wider, slightly more affordable sector of the market where the German brand was pitching it. Here, it was sold as a plusher alternative to tough all-wheel drive estates like Subaru's Forester, Saab's 9-3X and Skoda's Octavia Scout. The car lasted until the launch of the fifth generation Audi A4 range in the Autumn of 2015.
What You Get
So, if Audi's right and A4 allroad customers aren't buying this car to go off road, just why are they buying it? Image perhaps? The plastic cladding, redesigned grille and under-bumper section, side sills and tough-looking wheel arch extensions certainly lend it a purposeful air that's continued inside where shiny sill plates, special upholstery and various unique dashboard applications give it a slightly more rugged ambience. You'll certainly feel rugged if you drive it on a muddy farm track, then get out, since the lower parts of the doors collect mud from the 17-inch tyres, swiping on your legs with every entry and exit.
Basically of course, this car shares the standard A4 Avant cabin design, which means decent amounts of space, classy design and levels of build quality that rival marques are still doing their utmost to match. Providing you're only transporting four adults, there's plenty of head and legroom at the front and at the back. Luggage-wise, the well-shaped 490-litre boot is a decent size and features a useful reversible floor, one side offering a wipe-clean surface for muddy boots and dogs. The rear seats fold down to increase luggage space to 1430-litres but it's a pity that they don't fold completely flat.
What You Pay
Please contact us for an exact up-to-date valuation.
What to Look For
It's highly unlikely that any A4 allroad model will have been used off road to any great extent but it's worth checking the sills and the areas around the axle just in case the previous user got unwisely carried away at some point. Otherwise, the issues to look out for are just the same as those that apply to any other fourth generation A4 model from this era.
Reliability isn't generally an issue for this model line. Many models will have done high mileages in the hands of overworked sales reps but that shouldn't necessarily put you off. Look for a fully stamped-up service history and keep an eye out for uneven tyre wear on the more powerful models.
The most common problem with A4s occurs in some area of the electrical components; e.g., the brake lights stay on, the trip display burns out in a few spots, or the power window motor might burn out. These repairs are not very expensive, although having to replace a bad circuit for the taillights would be pricey. We'd steer clear of an A4 with trip display problems too, because replacing that screen is expensive.
In the highly unlikely event that some sort of engine problem presents itself, it would be expensive to repair because of the quality of the parts. On an older very high mileage car, you should have the timing belt replaced if it hasn't been already; should it not be replaced and it breaks, you expect a hefty bill and the engine compartment would be in bad shape if this were to happen. Have the brakes checked as well; the car in question might need new pads/rotors.
Replacement Parts
(approx based on a 2012 A4 allroad 2.0 TFSI) A clutch assembly kit will be around £250 and an exhaust system (without catalyst) will be about £300. An alternator should be close to £150 and a radiator around £170. Front brake pads are around £75, rear brake pads will be £50.
On the Road
It'll be good news for potential owners that the modest changes made to give this car some modicum of off road ability not only failed to disrupt its admirable on-road composure but actually in many ways improved it. The A4 allroad's springs were lengthened for extra off road ground clearance, with an added 26mm of travel upfront and 13mm at the rear. The by-product of this is a huge improvement in ride quality over a standard A4 Avant. Firm damping and a 20mm wider track that compensates for the increased ride height mean that bodyroll is well contained too. New model buyers who were planning to throw the car round a bit on tarmac had the option of specifying Audi's 'drive select' vehicle dynamics system, a multi-function software system able to control everything from the suspension to the gearbox and from the steering to the throttle mapping, via 'Comfort', 'Auto' and 'Dynamic' settings.
Audi reckons that very few of this car's customers ever take it off road but those that do find themselves at the foot of a steep rutted track may well find themselves wishing that the Ingolstadt engineers had fitted the larger A6 allroad's model's reassuringly clever height-adjustable air suspension, at least as an option. Still, with 180mm of ride height - 37mm more than a standard A4 Avant and just 20mm shy of Audi's fully-fledged Q5 SUV - improving both approach and departure angles and stainless steel under-body protection, you quickly find that this car has enough capability to deal with anything but situations you shouldn't have been in in the first place.
It helps here that the ESP stability control system has been re-engineered for off road conditions, incorporating an ORD Offroad Detection system that monitors the level of grip available at each wheel and allows an extra degree of wheel slippage in muddy or low traction situations to help the car maintain forward momentum. In these conditions, the ABS won't cut in quite so easily, allowing the wheels to lock up earlier, so building up a dirt buffer in front of the tyres that will stop you quicker.
The engine range is loaded with familiar Audi units. A 141bhp 2.0-litre TDI option was offered but the majority of buyers chose the 168bhp 2.0-litre TDI diesel, which has a 6-speed manual gearbox. The other diesel alternative was a larger 237bhp 3.0 TDI variant that boosts torque from 350 to 500Nm. Pulling power of this kind is just as well, given that any allroad model must carry around 35kg more than a standard A4 Avant quattro. Like the 208bhp 2.0-litre TFSI petrol variant (this the sole petrol option), the 3.0 TDI engine comes with Audi's clever S Tronic twin-clutch 7-speed semi-automatic gearbox which, if you're quick with the steering wheel paddles, will get this particular A4 allroad through the 60mph barrier in a brisk 6.4s, half a second quicker than the petrol variant.
Overall
If you're after a true multi-purpose vehicle, want an executive feel but don't need massive amounts of space, the temptation is to look at the various SUV options. This 2009 to 2015-era Audi A4 allroad model though, could actually prove a more agreeable everyday companion for many drivers. Residing somewhere between a compact executive estate and a compact SUV, it aims to balance road-going competence with light off-road ability. Factor in the big boot and Audi's quality interiors and you have what should be a convincing product. And an eminently sensible one.