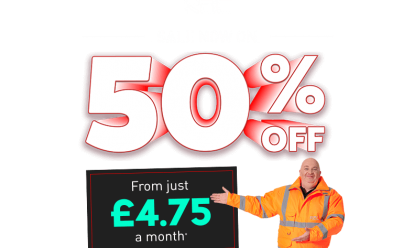 Get covered in our half price Breakdown Cover sale from just £4.75 a month.* We're the UK's best breakdown provider as voted by Auto Express drivers 2021.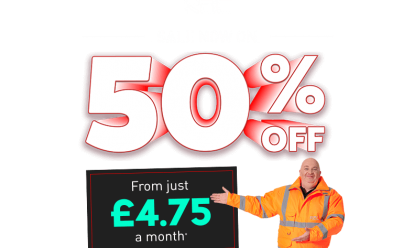 By Jonathan Crouch
Introduction
The third generation Audi TT Coupe looks little changed from its predecessors. Don't be deceived. It's a very different thing to drive, to own and to live with. Which is important. The TT is fundamental to many people's perception of what this brand really stands for. It has to be right. It has to be vorsprung durch technic. But does it make sense as a used buy? Let's find out.
Models
2dr Coupe (2.0 TDI / 2.0 TFSI petrol / 2.5 TFSI) [Sport, S line, TTS, TT RS])
History
The original MK1 Audi TT was launched back in 1998 when it really was the thing to be seen in if you wanted a small, sporty coupe or roadster. Style personified, it broke the mould and defined its brand - a concept car you could actually buy. And from a conservative mainstream maker like Audi too! It was hard to believe. Only when you got behind the wheel of the thing did doubts begin to formulate, the drive on offer far less compelling than the pretty bodywork. A Golf GTI in drag? Some cynics thought so.
Stung by their comments, Audi tried again in 2006 with a second generation model that was lighter and steered more sweetly. Still though, something was missing. It was sporting to be sure, but a 'sports car'? People like us still hesitated to call it that. In late 2014 though, Audi said we were to hesitate no longer, then bringing us this MK3 version, the car that perhaps the TT should always have been. More than merely a glorified design study: instead, a properly engineered driver's machine.
With respectfully updated design and boundary-stretching technology, it referenced its predecessors but dispensed with their conservative approach to driving dynamics. It was lighter, leaner, faster and sharper through the bends, plus the brand offered even more responsive quattro technology. In short, we were promised a car in which, for once, the looks wouldn't lie. It sold until late 2018, when a facelift version was announced. Here, we're looking at pre-facelift 2014-2018 Coupe variants as a used car buy.
What You Get
Looks can lie. They did in the first generation version of this car, which promised excitement when on the driveway, but couldn't really deliver it on the road. With this MK3 version, there's again design mixed with deceit, whether you opt for your TT in Coupe or Roadster form. Both models do, after all, intentionally underplay the visual evolution that created this third generation design. Take the fixed-top Coupe model, which could, at first glance, easily be dismissed as nothing more than a gym-toned version of its rather ordinary MK2 predecessor. Many familiar TT styling cues are present and correct to play their part in this illusion: the rounded wheelarches, the curved windscreen pillars, the bold shoulder line and the sloping rear tailgate. As a result, you feel like you know this car before you even take a step towards it.
Once you do though, you begin to appreciate quite different things about it. Like the fact that its shape references not only the past but also the present and the future. Take, for example, the detailing shared with Audi's R8 supercar, primarily the six-cornered singleframe front grille that forms the starting point for V-shaped contours that sweep back across the bonnet. By this point you'll be picking out many more timely touches. The razor-sharp headlights with their optional LED technology. The unique 'stirrup'-style door handles. The distinctive lower door sill contour - Audi calls it the 'dynamic line' - that forms a light-refracting edge and adds purpose to the car in profile. And maybe even the 'TT'-embossed fuel filler cap that opens with a light tap. Pull back the lid and there's no filler cap: instead the fuel nozzle is inserted directly into the tank neck - just like a race car.
At the rear, the interplay between light and shadow intensifies around strong horizontal lines that define both boot lid and bumper. That boot lid incorporates a neat spoiler that automatically extends at 74mph and retracts again at 43mph. Further down sit two large, round chrome-tipped tailpipes. What's more important of course, is the stuff you can't see - a structure that was described by one writer as 'a steel cake with an aluminium frosting'. The allusion was to this car's so-called aluminium-hybrid construction that uses steel underpinnings (basically the smallest version of the Volkswagen's Group's latest MQB platform) allied to hi-tech aluminium body panels. It's a good compromise solution, saving weight (this model is around 50kgs lighter than its direct predecessor) without making this car impossibly expensive for the Hungarian factory to produce.
That clever platform also enabled the design team to realise some of their apparently contradictory objectives for this MK3 TT model, namely to make it smaller, sportier and more 'chuckable'. Yet at the same time, also deliver a car that inside would be bigger and offer a larger boot. So it is that this third generation version is 21mm shorter than its predecessor yet, thanks to a wheelbase that's 37mm longer, offers more space within. Or a bit more anyway.
Take the boot. Lift the tailgate and you'll find an unexpectedly large cargo area, something that's long been a selling point for TT owners. It's 305-litres in size with the rear seats up - 13-litres bigger than the MK2 model and certainly big enough for three or four large bags. The total cargo area on offer is within a whisker of what you could expect in a conventional compact sports coupe from this period like Volkswagen's Scirocco. And of course, it's miles more than you'd get in folding metal top roof rivals from this era like BMW's Z4 and the Mercedes SLK. If you need more room, then flattening the 50:50 split-folding rear backrest frees up a lot more of it - 712-litres to be exact.
You might actually be folding the rear seats forward rather a lot because they remain as tiny as they've always been in a TT. As on previous TT models, they're almost unusable for adults and even children will probably grouse over long journeys. If taller folk do manage to cram themselves into the back, there's also the issue of their heads potentially being clonked by the closing tailgate. Having said all of that, we're pleased that Audi kept these chairs and didn't revert to the kind of two-seat-only design you'd get in a rival Mercedes SLK or BMW Z4 from this era. Many TT buyers do have families after all, running one of these as a second or third car. And in that situation, having back seats gives you options, even if only to run inebriated friends back from the pub.
But we've saved the best bit until last. It's the up-front experience that'll really sell people this car, thanks to a clean-sheet design that really is different, classy and forward-thinking. How? Well once you're inside, look around you. What's missing? The wing-shaped dash is familiar enough, but in its centre, the usual infotainment system screen and ventilation control panel are both missing, allowing for a sleek minimalist design that really sets this cabin apart. Ventilation controls have been relocated to the jet turbine-style air vents and these can also house small digital displays which show the chosen setting. All the functions you'd normally find on a big tablet-style central display meanwhile, sit in what is possibly the most unique feature you'll find in this car: the 'Audi Virtual Cockpit'.
This is a smartly presented 12.3-inch high resolution display that completely replaces the usual set of conventional dials and is viewed through the three aluminium-look-trimmed spokes of the redesigned flat-bottomed leather-stitched sports steering wheel. You'd think the digital screen would be somewhat over-burdened, having to take care of sat nav, audio and connectivity features as well as the usual driving dials. Not a bit of it. That's thanks to the pair of viewing options Audi offers here.
First, there's what they call the 'Classic View' - which gives you a prominent speedo and rev counter. Alternatively, you can select the 'Infotainment View', which brings functions like this optional navigation map to the fore. In this setting, audio, telephone, media, trip and car settings can be dealt with by voice control, handled from steering wheel buttons or covered by fiddling with the touch-sensitive centre MMI controller below the gearstick. There's the option of tracing commands on the surface of a provided rotary dial with your fingertips - some compensation at least for front seat passengers who'll no longer have such control over what goes on in the cabin.
What You Pay
Please contact us for an exact up-to-date valuation.
What to Look For
Most owners in our survey seemed happy. The most reported faults related to interior trim and non-engine electricals. Look out for bodywork scrapes and kerb damage to the large alloys. We've had some reports of issues with wear to the side bolsters of the leather seats, as well as squeaking front brake pads, so it's worth looking out for both of those.
There are generally no issues with engines or bodywork but if you find a heavily used car, you might find that that the front wishbones and anti-roll bars could need replacing at around the 60,000-mile mark. The DSG automatic gearbox should be checked to make sure it's had a regular oil and filter change, as should the Quattro four-wheel-drive system.
Replacement Parts
(approx based on a 2015 TT Coupe 2.0 TFSI - Ex Vat) An air filter costs in the £12 to £18 bracket. An oil filter costs in the £3 to £8 bracket. Front brake pads sit in the £31 to £73 bracket for a set; for a rear set, it's £13-£48. Front brake discs sit in the £75 to £137 (or up to around £95-£132 for a pricier brand); for a rear pair, you're looking in the £35-£56 bracket (or up to around £136-£142 for a pricier brand). A starter motor costs around £121 and wiper blades sit in the £6-£19 bracket.
On the Road
First signs that there's something different on offer here come the moment you take your seat behind the flat-bottomed wheel in the minimalist cockpit and press the de rigeur start/stop button. What'll fire into life in front of you is relatively unremarkable - in most variants, you get the same kind of 2.0-litre turbocharged engine found in so many other Volkswagen Group products. What's more unusual though, is what springs into life on the dash at the same time, the 'Audi Virtual Cockpit', a 12.3-inch LCD driver display that replaces all the conventional dials. Keeping everything you need to know in the same line of sight, it's supposed to create a more focused driving experience.
First impressions are positive. This MK3 model has so much more spark than its predecessor. Don't get us wrong - it's still no Porsche Cayman: but then we're not sure that too many typical TT buyers will mind that very much. What they'll notice though, is that it feels sharper, more eager and more satisfying than the previous generation model - just as the Ingolstadt engineers intended that it should. There are so many reasons for that it's hard to know which one to start with. Is the change down to this MK3 model's longer wheelbase and the more rigid MQB chassis that made this car 23% stiffer than before? Perhaps it has more to do with the lighter weight, with Audi Space Frame Technology shaving up to 50kgs from the scales. We'd also nominate the Progressive Steering system for credit here, its rack set up so that the ratio becomes more direct the further the wheel is turned. It's a huge improvement.
The optional 'magnetic ride' set-up comes as standard on the TT variant that was fastest of all at launch, the 310PS TTS model. As does quattro 4WD to get the 2.0 TFSI turbo engine's power to the tarmac. The same engine in a slightly less manic state of tune is used in the variant that accounted for the majority of TT sales here, the 230PS 2.0 TFSI variant, though a lesser 1.8 TFSI unit was introduced to slot below it. With the standard 2.0 TFSI model, quattro 4WD is an option - and one that makes quite a difference to your acceleration times, even in the dry. Get a TT fitted with it and the rest to 62mph improves from around 6.0s to just 5.3s - that's nearly half a second quicker than a much more powerful rival BMW Z4 sDrive 28i from this era. There's no Z4 from this period though, that competes with the 2.0 TDI ultra diesel TT model. At the performance end of the petrol range, beyond that quattro TTS model, Audi offered a 2.5-litre five cylinder TT RS variant with 400PS, also with quattro 4WD and featuring mandatory S tronic transmission.
Overall
You sense that Audi shifted its point of reference with this car. Earlier versions of the TT were a bit better to drive than supposed rivals like the Mercedes SLK and the BMW Z4, but from the point of view of a committed enthusiast, that wasn't saying very much. A Porsche Cayman has always ultimately still been more of a driver's car - but then you could easily pay nearly twice as much for one of those and then find it too impractical to use every day. For more buyers than ever before, this third generation TT has proved to be a much more acceptable alternative.
Is that because it's faster, better equipped, more affordable, cleaner and more frugal than its MK2 predecessor? Not really. All those things are true of this car and nice to have, but for us what matters is this MK2 TT's status as a better driving machine than its predecessors. If you don't care about that, then we'd understand. Buy this Audi instead for its fashionable tech - the Virtual Cockpit, the clever infotainment - maybe even the aluminium hybrid construction. Whatever draws you to this car though, the experience it offers is a satisfying one. Surprising even, if you're not used to the idea of a TT being more than a fashion statement. Audi, you see, at last got this car right. And made it properly vorsprung durch technic.