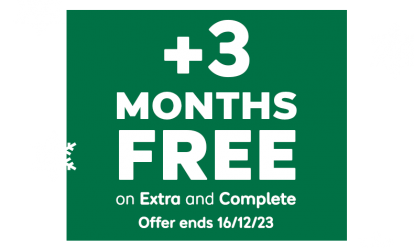 With 12 months of cover, new customers get an extra 3 months for free*.
*Added after 12 months, excludes Basic cover. New customers only. Ends 16/12/23, 7am.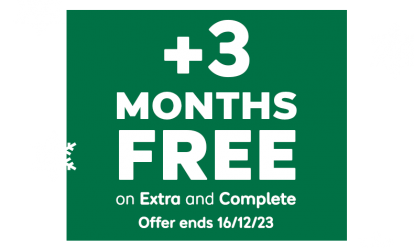 What might the ultimate Aston Martin be like? The answer, we're told, lies right here with this car, the DBS Superleggera. Jonathan Crouch drives it
Ten Second Review
Immaculately styled, obsessively engineered and outrageously potent, the DBS Superleggera claims to be every inch the Aston Martin flagship. We're here to decide whether it's a truly credible expression of everything an ultimate Aston Martin sportscar should stand for. At launch in 2018, it was billed as the fastest and most powerful road car the brand had ever built. And we're going to test it.
Background
This, the flagship sportscar in Aston Martin's mainstream range, is a thoroughbred large-capacity front-engined V12 Super GT with badging that marks the return of two illustrious names. The 'Superleggera' (or 'Super lightweight') tag apparently pays homage to the innovative lightweight construction methods pioneered by Italian coachbuilder Touring with classic DB models of the Sixties. As for DBS, well that nameplate's been around since 1967 and was last used on the 2007-era model that Daniel Craig barrel-rolled in his 'Casino Royale' James Bond debut.
This Superleggera model uses the 5.2-litre V12 trhat also features in the brand's DB11 AMR, though naturally with a lot more power and torque - 715hp and 900Nm to be exact. In addition, this Superleggera is 72kgs lighter than a DB11 AMR, courtesy of the carbon fibre panels that coat its aluminium structure. And it offers a higher level of downforce than any of the brand's previous series production models have ever generated. Let's put it to the test.
Driving Experience
Building a track-focused Super Sportscar is one thing. Building a super-powerful Grand Touring GT sports coupe is another. Can the two genres really be combined? Super GT sportscars like this one reckon they can. Aston Martin's take on the concept may not be 'super-light' as its Italian-derived badging promises, but this DBS model's pulling power surpasses anything that rivals can muster. The 5.2-litre V12 puts out a thumping 900Nm of torque and develops 715hp, enough to propel the car to 62mph in 3.4s and to 100mph in 6.4s on the way to a top speed of 211mph. Rivals struggle to deliver this kind of power in a form able to engage and reward drivers of all ability levels, but the Superleggera is a car you don't need to be a hero to really enjoy.
Ostensibly, it shares much with its lesser DB11 stablemate - not only that model's top engine but also its aluminium chassis and its 8-speed torque-converter ZF auto gearbox. There's also a revised quad exhaust, bespoke suspension geometry, wider tracks, a stiffer chassis with a tweaked front anti-roll bar, stickier, wider Pirelli P Zero tyres and a whole range of aero tweaks that can deliver as much as 180kgs of high speed downforce. There's a special feel here that no other model from the brand manages to quite replicate, creating the kind of GT the old Vanquish always should have been. The result is a car you have to try to understand everything an Aston Martin can be.
Design and Build
Bulging in all the right places, this car is extreme, intimidating, pugnacious and aggressive. Which the kind of people who buy cars like this will probably like very much. A word about body styles: it's easy to see why you might also be tempted by the charms of the open-topped Volante variant, which features a fabric roof retractable in just 14 seconds. To our eyes though, the coupe version's swept-back silhouette is difficult to better. In profile, it delivers a dramatically honed physique, with emphasised lower side sills and drawn-in flanks that are sculpted to accentuate the muscularity of the broad front shoulders and powerful rear haunches.
And inside? Well essentially, what's delivered here is an upgraded DB11 - which isn't necessarily a bad thing. That car set fresh standards for the quality of Aston Martin interior design and this one enhances that formula with a well-judged package of embellishments, including hip-hugging Sports Plus seats and a squared-off race-style Sports Plus steering wheel with longer full-length fixed paddle shifters. In keeping with this Superleggera's GT remit, you get a pair of rear seats. And the 270-litre boot is the same size as that you get in a DB11, which makes it 50-litres smaller than that in a rival Ferrari 812 Superfast.
Market and Model
You'll need £225,000 to get yourself this DBS Superleggera Coupe. The alternative Volante version of this car costs a cool £247,500 but, as with this Coupe, you'll be up to and beyond the quarter of a million mark once you've added in various essential extras.
But let's get back to this standard car. You'll need some Aston Martin range perspective to understand its positioning. This 715hp Coupe model's asking price represents a £50,000 premium over the brand's DB11 AMR, which uses a lower-tuned 630hp version of this car's 5.2-litre V12 engine. There's a £75,000 premium if you're comparing against a 510hp V8-powered DB11 - or an enormous £124,000 premium if you compare against Aston's entry model, the Vantage, which uses that same V8 engine.
As for rivals to this DSB Superleggera, well as we've been saying throughout this test, the most obvious one is Ferrari's 812 Superfast model; obvious in the sense that in concept, that Ferrari is, like this Aston, a thoroughbred large-capacity front-engined V12 Super GT with a 211mph top speed. Actually though, the two cars are pretty different. The Superfast is lighter, more accelerative, 75hp more powerful and very much a track-focused machine. The DBS is more of a GT and responds with much greater torque (900Nm plays 718Nm) and greater refinement, plus the Aston is on offer at a £36,000 lower asking price, should that be significant for you. It probably won't be.
Cost of Ownership
We normally start this section with a review of economy and emissions, but of course anyone comfortable with blowing a quarter of a million on a super sportscar is unlikely to be overly concerned with trifling issues of that sort. The big ticket cost with cars at this kind of exalted price point isn't frugality but depreciation, so if you like the idea of a Superleggera, you'll be pleased to hear that this Aston Martin fares reasonably here.
Independent experts CAP reckon that over a three year / 36,000 mile ownership period, this DBS will retain 56% of its original value. To give you some class perspective, the figure for Ferrari's rival 812 Superfast is 60%. Over a more typical three year / 15,000 mile ownership tenure, CAP reckon this Aston's residual figure would be 63%.
If for some reason you are interested in the fuel and emissions stats, we'll tell you that in Coupe form, this car manages a 22.9mpg combined cycle WLTP figure, with NEDC-rated emissions of 285g/km. For the Volante version, the equivalent figures are 20.1mpg and 295g/km. The fixed-top variant's showing is a little down on the readings you'd get from basically the same Aston V12 engine in a DB11 AMR (which are 24.8mpg and 265g/km). But it's way better than the stats you'll get from that Ferrari 812 Superfast (19.0mpg and 340g/km) The Ferrari won't feel less economical though, because it has a larger 92-litre fuel tank; that of this DBS is just 78-litres in size.
Summary
By almost every measurement, the DBS Superleggera is a very special sportscar. And in almost every way, it's worthy of its positioning as a flagship Aston Martin model. Though on paper, comparisons to the Ferrari 812 Superfast seem evident, in practice, the Superleggera is a rather different car, less track-focused to be sure but also more road-orientated and easier to live with.
Ultimately, what's important here is that the DBS formula is a traditionally Aston Martin one, which is rather reassuring in an era in which the brand is diversifying into uncharted territory like hybrid technology, mid-engined motoring and SUVs. Engineering like that is needed if the company's future is to be sustainable, but the marque can't afford to forget its heritage in producing the kind of classic Super GT that small boys can dream about and wealthy enthusiasts can aspire to. So we welcome the Superleggera. There's nothing quite like it.