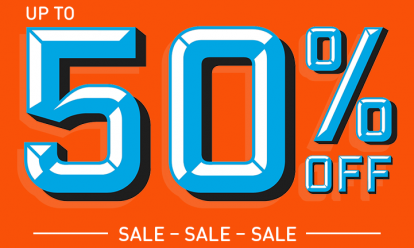 Get covered in our half price Breakdown Cover sale from just £7 a month.* We're the UK's best breakdown provider as voted by Auto Express drivers 2021.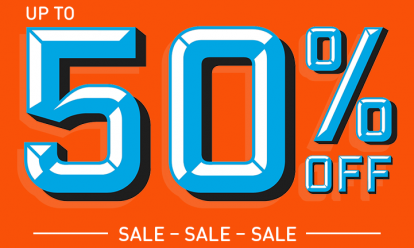 By Andy Enright
Introduction
The Aston Martin DBS is one of those achingly beautiful Aston flagship cars that will always find a ready used market. Will it be a classic model? Probably not. The DBS replaced the Vanquish and it was replaced by the Vanquish, which, in a nutshell, identifies where its manufacturer's allegiances lay. If the DBS was indeed marking time, it did so very successfully and there are many who prefer the sleeker lines of the DBS to the more powerhouse look and feel of a Vanquish. Here's what to look for when looking for a used example.
Models
2dr coupe and convertible (5.9 petrol [UB-2010, Carbon Black])
History
Introduced in 2007, the Aston Martin DBS will be familiar to many as Daniel Craig's debut ride in his excellent turn as James Bond in Casino Royale. That car was spectacularly wrecked on the hill route at Millbrook test track in a scene for the movie but by then the car had made the perfect impression with movie goers worldwide. What wasn't so well publicised was the fact that the DBS was, at its heart, no more than a development of the more affordable DB9 but it was smarter, cleaner and lighter. The DBS heralded a new era. Though developed under Ford, its future always lay firmly with a consortium who promised to make Aston Martin a desirable niche sportscar maker with its own direction rather than a premium brand tied to a multi-national corporation. No more borrowed bits or restrictions on development, we were promised. And to be fair, they've made good on that promise. The old Newport Pagnell factory was closed and production that had been undertaken at Steyr in Austria is now all done in house at Gaydon in the UK.
The DBS rather predictably spawned a Volante convertible version in 2009 and this was followed by the Carbon Black edition featuring bespoke Carbon Black metallic paint especially formulated with a subtle metallic twist to create a deep rich patina. In production, each car underwent 50 man-hours of hand painting followed by stringent quality checks. Inside, there's Obsidian Black leather highlighted with a contrast silver coarse stitch. Lightweight seats formed from Carbon Fibre and Kevlar saving 17 kg over the standard seat also feature on all models, together with a Piano black finish for the fascia trim, centre stack and centre console, plus anodised black tread plates and unique sill plaques to build on the carbon theme. There's also a magnificent Bang & Olufsen Beosound DBS audio system
A handful of unique DBS models were produced, most notably the vanity project that was the UB-2010 edition. Designed to commemorate Dr. Ulrich Bez's 10th year as Chief Executive of the company, this was a limited run of 40 DBS models, comprising 20 Coupes and 20 Volantes. Each of these unique DBS UB-2010 cars were specified personally by Dr. Bez and featured an 'Azurite Black' paint finish, metallic bronze leather seats with woven leather inserts and a 'Cryptic Titan' fascia finish. Each car also featured 'UB-2010' sill plaques signed by Dr. Bez, together with a final inspection plate.
You need more DBS special editions? We've had the Carbon Black, why not reprise that with the Carbon edition in 2011. No prizes for originality, but the car itself is worth looking out for. It was offered in Flame Orange and Ceramic Grey together with the existing Carbon Black. A first for Aston Martin here was the option to specify a satin lacquer paint finish, creating a silk-like texture. The Carbon Edition also got 10-spoke gloss black diamond turned wheels. Harmonising with the exterior finish, it had a black grille, carbon fibre mirror heads, carbon rear lamp in-fills and smoked rear lights. The interior trim was finished in obsidian black or maranello orange semi-aniline leather.
What You Get
Designer Marek Reichman had to base the DBS on the existing DB9, so there were inevitably some compromises that the clean-sheet Vanquish creators didn't have to concern themselves with. Aston Martin describe this car as 'the culmination of the DB bloodline', designing it to bridge the gap between the more GT-focused DB9 and more track-focused Astons like the DBRS9 racer. Reichman's brief at the beginning was to lower the DB9 design by 20mm, add 20-inch wheels (for the first time on an Aston), widen the track (by 20mm at the front and 40mm at the rear) and make the whole look that bit more aggressive. Most will agree that he's succeeded. For some potential owners, the fact that the DB9's two rear child seats were only optional in this car and will have been deleted by many first time buyers will be bad news, making car unusable for the infrequent occasions when they have to step in on the school run or run friends back from the pub. No one will be surprised by the lack of luggage space however. Specially tailored Aston Martin luggage is probably a must.
Equipment includes everything you would expect from a car like this: electric memory heated sports seats with ten-way electric adjustment, parking sensors, a trip computer, power-folding mirrors, those gorgeous 20-inch alloys, sat nav and a beautifully finished interior set off by an all-alloy centre console. There's a very sophisticated car alarm and a tracking device should the worst happen.
What You Pay
Please contact us for an exact up-to-date valuation.
What to Look For
Look out for stone chipping on the front of the car. Diligent owners usually specify paint protection. There have also been some reports of satellite navigation screens switching themselves spuriously into night mode, so check that this works as specified. The engines are generally bulletproof but there are a few small things to look for when buying. Insurance will be extremely expensive. It's in the top band for road fund licence and there's a £250 Horizon Eurowatch Tracker annual fee to take on. Make sure you get at least one Tracker fob and ensure that the seller demonstrates how to pair your phone to the Tracker. A spare plastic key is essential in case you smash the £700 glass one. Finally, make sure you get an Aston Martin umbrella if shopping at a main dealer!
Replacement Parts
(approx based on a 2011 DBS Coupe) Spares prices are commensurate with a supercar. You'll need £500 if you manage to nerf one side of your front splitter on a speed hump. Specialists will be able to replace front wing fenders at £1,110 a go, while recon starter motors are around £200. Air filters are around £82 and should an errant thrush dive through your front grille, you'll need £650 to purchase a new one.
On the Road
The engine bay actually isn't where much of the development budget for this car was spent. The Vanquish's familiar 48-valve 6.0-litre V12 still resides here, though it's been enhanced with a smarter bypass system that opens at higher revs to provide additional intake air. There's also a slightly higher compression ratio and re-profiled inlet ports, all of which, Aston claims, gives the car a bit more zip at higher revs. You wouldn't know that from looking at the bald statistics - maximum power of 510bhp and torque of 420Ib ft, a step down from the figures recorded by the old Vanquish (520bhp and 425Ib ft).
Yet this car is significantly faster and the reason isn't hard to find. Carbon fibre body panels (a first for Aston Martin), lighter seats and lighter brakes help to curb weight by 120kg (around 7%) over the portly Vanquish. All of which helps the DBS towards the kind of pace that at launch, set it clearly above any car the marque had yet produced. Rest to sixty takes just over 4 seconds and rest to 100mph occupies only 9.4s. The top speed? 191mph. The awful semi-automatic transmission of the Vanquish was ditched in this car for a far more satisfying 6-speed manual. The brakes are ceramic and proved to be a huge improvement on the steel discs previously used which tended to fade easily with hard track use.
The lighter weight of course has handling benefits too and this car will clearly feel more agile to owners used to the more GT-orientated set-up of its predecessor. There's quicker steering and suspension that has been both stiffened and lowered. Despite this, the engineers have gone to a lot of trouble to ensure that the ride feels comfortable over rough surfaces.
Overall
The Aston Martin DBS demonstrates that you can buy an exotic car without constantly worrying that it'll spit out its dummy in the traffic or throw a tantrum when it's not used for a week. Does this make it any less special? No, it's just a testament to its depth of engineering. We might grumble that all Astons look the same, but with a private plate on it, how many would be able to distinguish between a 2007 DBS and a 2013 Vanquish? The DBS might not go down as one of the classic Astons in years to come, but as a used supercar proposition, right here, right now, it's extremely tough to better, especially if you can choose a low mileage early car that's sliced off the steepest part of its depreciation curve. Happy hunting.