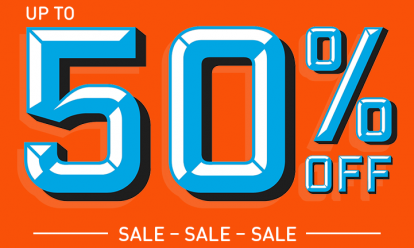 Get covered in our half price Breakdown Cover sale from just £7 a month.* We're the UK's best breakdown provider as voted by Auto Express drivers 2021.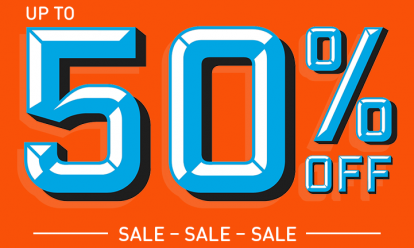 By Jonathan Crouch
Introduction
We've entitled this review the 'MiTo Quadrifoglio'; actually, in full, this car's title was 'MiTo Quadrifoglio Verde'; and it only sold with this badge between 2013 and 2016. Prior to that, from 2009, it was sold as the MiTo Cloverleaf. And after the Quadrifoglio era, it was sold as the MiTo Veloce, until the MiTo's demise at the end of 2018. So dies this hot hatch little Alfa make sense as a used buy?
Models
3dr hatch (1.4 TB petrol Cloverleaf, Quadrifoglio Verde, Veloce)
History
Legend has it that shortly before the 1923 Targa Florio motor race in Sicily, Alfa Romeo driver Udo Sivocci found a four leaf clover by the roadside. Hoping for good luck, he persuaded his team to paint a Cloverleaf symbol on his Alfa Romeo RL. Sure enough, he won the race, scoring Alfa Romeo's first major international victory and from that day on, the Cloverleaf symbol has appeared on Alfa Romeo racing cars around the world. Away from the racetrack, the Cloverleaf badge has also graced a number of memorable Alfa Romeo production cars including the 8C Competizione supercar. This car, the hot hatch MiTo, first launched badged as a 'Cloverleaf' in 2009, is certainly in good company.
In the early noughties, industry pundits often pointed out that for a performance brand, Alfa Romeo had been singularly lacking in the matter of providing the market with a credible high performance hot hatch. But perhaps the Milanese maker was simply waiting until the time was right and all the ingredients were in place. In 2009, they were and the MiTo range gained this top shopping rocket variant with a hi-tech 170bhp 1.4-litre MultiAir turbo engine with racetrack pulling power, yet running costs suited to the eco-age. It also got revolutionary active suspension instantly adaptable to both driver and road surface. The car was re-badged 'Quadrifoglio Verde' in 2013. And re-badged again to 'Veloce' in 2016, in which form it sold until discontinued in early 2019.
What You Get
From its launch in 2009, the styling of this hot hatch MiTo was generally beefed up to reflect the car's sporting prowess with more aggressive bumpers, 17" alloy wheels, bespoke wing mirrors and Cloverleaf badges on the front wings. All of which works well with unique styling that could belong to no other marque, from the serpent-eating-baby badge on the shield-shaped front grille to the rounded jewel-like LED tail lights
Inside, there's very little to suggest this model's exalted status in the MiTo range, the only real distinguishing features being the steering wheel and the darkened headlining. Just as well then that the standard MiTo cabin is such a quality thing, though the wheel could be better placed with a little extra rake adjustment. And if you're a petrolhead, just reading 'Giri' and 'Acqua' on the dials will put you in the mood to play. The main dials are hooded in true Alfa-style and the carbonfibre-look dashboard covering is part of a variety of racy trim materials employed to impressively up-market effect.
Unfortunately, this is a three-door-only shape, but at least there's decent space in the back for a couple of adults on shorter journeys, even if it is a little awkward for them to get in to start with. There's a lot more room back here than the pathetic berths offered by a rival MINI Cooper S though and the 270-litre luggage bay is nearly twice that car's size, even if the Alfa's opening is a little narrow with a high-ish loading lip. As usual, you can extend the space on offer by pushing forward the rear seat - though the usual split-folding arrangement you'd expect was, rather meanly, offered to original buyers at extra cost.
What You Pay
Please contact us for an exact up-to-date valuation.
What to Look For
The MiTo has a reliability record that's at the lower end of acceptable. The engines tend to be solid and rustproofing is excellent. Issues reported by owners include speakers that frequently fail, chrome trims losing their lustre and front spoiler lips coming adrift. One owner reported a rear wiper that went off on its own when the ignition was switched on. In fact, there were a lot of reports of electrical faults in our survey, so make very sure that everything works on your test drive. Check the tyre wear across the tread in these 170PS versions. They have an appetite for tyre shoulders. You'll find scrapes on most MiTo bumpers due to the undercarriage and bumper issues. The underneath strut brace is weak and too low, so gets damaged easily. The gear knob can work loose, the air vents are very delicate and do not take much movement over time before snapping the clips. The electric windows van get stuck every now and then and shoot back down. The wipers can move slightly up the windscreen at motorway speeds. And the engine cover has been known to rattle on brackets or the cover near the turbo. Check all these things. And check for the usual alloy wheels scuffs and interior child damage. Insist on a full service history.
Replacement Parts
(approx based on a 2014 MiTo Quadrifoglio excl. VAT) Parts are a bit more expensive than you'd expect to pay for many similarly-sized cars. An air filter sits in the £10-£22 bracket. An oil filter sits in the £15-£19 bracket. Wiper blades sit in the £10-£13 bracket. A pair of front brake pads sits in the £22-£50 bracket. A pair of rear brake pads sits in the £26-£52 bracket. A pair of front brake discs sits in the £48-£80 bracket. A pair of rear brake discs sits in the £36-£75 bracket. A thermostat is around £30. A rear shock absorber is around £52.
On the Road
Power for the Cloverleaf/Quadrifoglio/Veloce version of the MiTo comes from Alfa's hugely impressive 1.4-litre MultiAir petrol engine. In this guise, the unit uses a turbocharger to enhance the power generated by its advanced combustion process and the end result is 170hp. There's 250Nm of torque as well, helping this hot hatch to a 0-60mph sprint time of 7.5s and a 136mph top speed. That's pretty good going for a 1.4-litre supermini. As importantly perhaps, it's an endlessly flexible engine around town, while at overtaking speeds, it's virtually as quick as the more powerful MINI Cooper S from this era: which means it's very fast indeed.
But speed is worth very little without control, especially on Britain's bumpy B-roads. Which is why this car's headline feature, it's Synaptic Damping Control (or, in laymans' terms, 'active suspension') is so significant, the Cloverleaf being the first car in its sector to feature anything like it. Based on the road surface and driver input, sensors around the car automatically adjust the dampers to enhance both handling and grip, with the same information further used to tweak both steering and braking via the MiTo's VDC stability control system.
The active suspension also brings a new dimension to this car's almost equally clever DNA set-up, also provided on lesser MiTos to alter throttle, transmission, steering and stability settings via 'Dynamic', 'Normal' and 'All-weather' options - hence the 'DNA' moniker. On this hot hatch, it can tweak the dampers too, which makes quite a difference, especially in 'Dynamic' where the ride is at its best, taut and responsive but without the uncomfortable firm edge of other more conventionally suspended MiTo models.
Another unique fitment is the short-shift 6-speed manual gearbox that's as precise and responsive as you'd hope. A little less impressive is the Dynamic Steering Torque (DST) system is supposed to give a counter-steering effect to combat oversteer and help maintain an even course through quick corners. No doubt it does but the electric whole set-up feels a little over-assisted and somewhat vaguer than we'd expect from a car of this kind. Much better thought out is Alfa's clever Q2 differential, which diverts engine torque to the wheel that has the grip to use it, so uselessly spinning wheels aren't a part of hard cornering. The brakes are very effective but you won't have to over-use them into bends as body roll's well controlled. If you do, there's a CBC (Cornering Brake Control) system to discharge the pressure at each wheel and maintain vehicle stability.
Overall
Thoroughly Italian, this Cloverleaf/Quadrifoglio/Veloce hot hatch MiTo model was fast, well equipped, good looking, affordable to run and even pretty practical. At last, we had here a credible Alfa Romeo hot hatch. Whether it's also fun and involving may be something enthusiasts will want to argue over but the active suspension and hi-tech driving aids certainly have their place in this class of car. What's not up for debate is that this car feels special. Alfa Cloverleaf models always have.