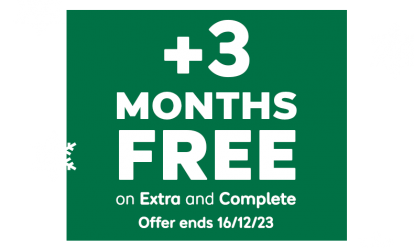 With 12 months of cover, new customers get an extra 3 months for free*.
*Added after 12 months, excludes Basic cover. New customers only. Ends 16/12/23, 7am.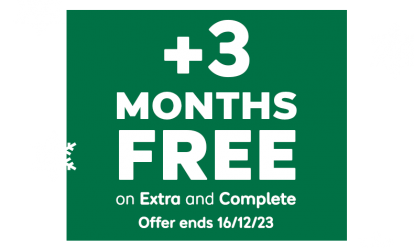 Alfa Romeo has shaken up the mid-sized premium SUV segment with this Stelvio model. Should you want one? Jonathan Crouch looks at the improved version.
Ten Second Review
This Stelvio model is, according to its maker, very much an Alfa Romeo first and an SUV second. That sounds promising, as does the fact that most of the engineering here is shared with the brand's well-regarded Giulia saloon. The result should be a premium mid-sized SUV well able to mix it with class favourites, especially in this lightly revised form.
Background
Will any brand be able to resist the allure of the growing SUV market? It doesn't appear so. We live in a time when even Ferrari and Rolls Royce feel the need to produce such a thing, so it is perhaps surprising that it took Alfa Romeo quite so long to join this lucrative band wagon. Still, join it they did in 2017 with this car, the Stelvio, named after the famous European mountain pass.
This was the car that the Milanese marque hoped would give it an important foothold in the profitable segment for premium mid-sized SUVs currently dominated by cars like BMW's X3, Jaguar's F-PACE, Audi's Q5, Volvo's XC60 and the Mercedes GLC. And the Stelvio has sold steadily in this segment since launch, hobbled only by an interior that from launch, lacked the quality to really rival other premium brand models. So that's been addressed as part of this light facelift.
Driving Experience
There are no significant changes to this improved Stelvio beneath the bonnet - which is surprising given that most rivals are now offering various degrees of electrification. Still, thanks to perfect 50/50 weight distribution, Q4 all-wheel drive architecture, a best in class power-to-weight ratio and innovative engine and driver technologies, the Stelvio embodies everything a true Alfa Romeo should. Not only that, but this Italian contender remains one of the lightest mid-size SUVs in the sector thanks to lightweight body structure and a carbon fibre driveshaft. The suspension sees a double wishbone set-up feature at the front, with a multi-link axle at the rear. Plus the Stelvio continues to serve up plenty of Alfa character, with petrol variants featuring a soundtrack that Chief Engineer Roberto Fedeli says was created working in concert with musicians, who helped perfect this SUV's addictive engine note.
Most sales will continue to be of the 2.2-litre 210hp diesel Q4 AWD model, which registers a top speed of 134mph and accelerates from zero to 62mph in 6.6 seconds. The alternative 2.0-litre 280hp turbo petrol Q4 AWD model sprints from zero to 62mph in just 5.7 seconds and onto a top speed of 143mph. An eight-speed ZF automatic transmission is standard across the range and both versions can be ordered in top-spec 'Competizione' form, which will see your car also equipped with Alfa's Active Suspension system. As before, at the top of the range, there's a 2.9-litre V6 petrol-engined Bi-Turbo Quadrifoglio performance model boasting 520hp and 600Nm of torque. It's 4WD of course and gets to 62mph in just 3.8s.
As before, the range features a limited amount of 'Level 2' semi-autonomous driving tech - things like 'Lane keeping assist', 'Active blind spot' assistance, 'Active cruise control', a 'Traffic jam assistant' and 'Driver attention assist'.
Design and Build
This improved Stelvio doesn't look too much different from the outside. The headlamp units now feature three individual lights and can offer adaptive LED Matrix technology. The signature 'Trbolo' triangular grille gains a fresh paint finish, the rear tail light clusters become transparent and sporty 'Competizione' models sport twin exhaust pipes. Otherwise, things are as before, which means that this SUV sits on the same 'Giorgio' platform used for the brand's mid-sized Giulia compact executive saloon. The brand makes much of the Stelvio's 'premium' architecture, which has made it possible to use copious amounts of aluminium and develop high-cost features like a carbonfibre propshaft. As a result of all this, this Alfa's very light by class standards, weighing in around 125kgs less than a comparable Jaguar F-PACE, itself a supposedly light SUV in this class.
It was the interior that always let this car down a little in comparison to its premium rivals, so that's where the main emphasis has been directed for this minor facelift. There's a new 12.3-inch digital instrument cluster that can be configured in three different styles 'Evolved', 'Relax' and 'Heritage'. This complements an 8.8-inch centre-dash infotainment screen. As before, there are a wide range of accessible storage compartments, as well as a wireless 'phone charger. And lovely stitched leather for the auto gearstick and three-spoke sports steering wheel, which accommodates the functions for the autonomous driving systems.
As for practicalities, well as before the Stelvio offers decent rear seat room and a long, usefully shaped 525-litre boot. The rear seats can be semi-released from the tailgate end, but only semi-released; when you pull on the levers that do this, the backrests don't fully move forward and you have to push them into place, which is annoying. Still, once you've done than, everything folds flat into the floor.
Market and Model
As before, most Stelvio models will be sold in the £50,000 to £60,000 bracket, with the top Quadrifoglio version demanding around £87,000 from you.
All models feature wheels of at least 19-inches in size, leather upholstery, a heated sports steering wheel, a rear parking camera, all-round parking sensors and electrically folding wing mirrors as standard. As well as a 12.3-inch digital instrument cluster and keyless entry. Media is taken care of by an infotainment system with an 8.8-inch touch-screen, 'Apple CarPlay'/'Android Auto' smartphone-mirroring and embedded connectivity.
You can also tick off Active Cruise Control, plus you get a 'Traffic sign recognition with intelligent speed advisor' package and a 'Traffic Jam & highway assist' feature, as well as Autonomous Emergency Brake, Lane Departure Warning, and rear parking sensors.
Customers also get 'Alfa Connected Services' as standard, to deliver advanced on-board connectivity and a set of services to boost safety and comfort. This includes a 'My Assistant' function offering an SOS call option that enables the occupant to send a request for assistance to a call centre, with the vehicle's position and identification code, by pressing the SOS button or via the mobile app.
Cost of Ownership
Despite the lack of any sort of electrification, both mainstream Stelvio engines still look reasonably efficient. The best WLTP figures you'll get are of course from the 2.2-litre 190hp diesel, which manages up to 47.1mpg and 156g/km of CO2. The 2.0-litre 280hp petrol model manages 33.2mpg and 191g/km. And the 280hp petrol Q4 AWD variant returns up to 23.9mpg on the combined cycle and emits 267g/km CO2.
The figures quoted assume selection of the 'Advanced Efficiency' 'DNA' system driving mode, which softens off the throttle response to give better fuel consumption. There's a graphic fuel consumption display in the instrument binnacle TFT read-out. And there's an 'Efficient Drive' eco-coaching set-up on the centre-dash infotainment screen that grades the frugality of your progress based on three criteria - 'acceleration', 'deceleration' and 'gear changing'.
Okay, so what else do you need to know about the running costs of this Italian contender? Well, it comes with a three-year, unlimited mileage warranty that includes 'Roadside Assistance' for the same length of time, should you be unlucky enough to break down. It's not likely that you will. Despite what some might assume about Alfa Romeo, customer surveys suggest that the brand's reliability record is no worse than that of its premium German rivals.
Finally, we'll tell you that Non-Fungible-Token (NFT) technology is now available on the Stelvio. The technology is based on the concept of the blockchain card, an encrypted and non-modifiable digital register where the main information on each car gets recorded. Based on the customer's selection, the NFT generates a certificate where data on the vehicle's life gets recorded. This certificate can be used to guarantee proper vehicle preservation and support its residual value. The NFT certificate provides a further source of credibility which helps the owner or reseller, but also reassures the buyer in the choice of a used vehicle.
Summary
In its original form, the Stelvio represented a very decent first stab by Alfa Romeo at the premium mid-sized SUV segment. It wasn't quite as polished as other contenders in this class but it felt a bit more special - which was enough to sway a small but significant number of buyers its way. Originally though, these people had to be prepared to overlook a cabin that rather lacked the quality one might expect from a £50,000 premium SUV. Connectivity tech standards weren't quite up to the class standard either.
Now that these things have been put right, the Stelvio looks better set in this segment. The engine note, the styling and the look and feel of the cabin are all completely different to what you'd get from any other car in this sector - and all the better for it. If you like the thought of that and find yourself in this part of the SUV market, then we think you'll probably like this car.