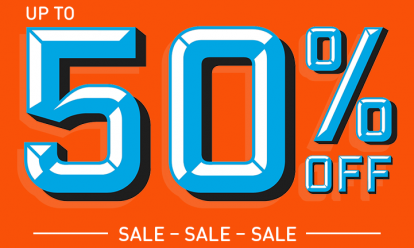 Get covered in our half price Breakdown Cover sale from just £7 a month.* We're the UK's best breakdown provider as voted by Auto Express drivers 2021.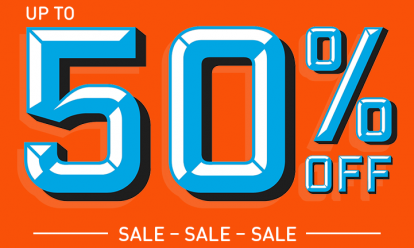 By Andy Enright
Introduction
In cricketing parlance, it would probably be called a swing and a miss. Every once in a while, major manufacturers will launch a new car that for all the world looks as if it'll be a success but then singularly fails to fire the public's imagination. There's usually a solid underlying reason for this, be it pricing that's a bit optimistic, something about the car that's a bit too alien for public tastes or merely the fact that the car is ahead of its time. All three of these reasons can scupper the sales of a new model but they become far less of an issue when considering a used car. The Toyota Urban Cruiser is one of those models that failed to live up to sales estimates but that merely means that for used car buyers looking for something the neighbours won't have, it makes interesting material. Reliable, well priced and cheap to run, it looks a used winner all the way.
Models
5dr crossover (1.3 petrol, 1.4 diesel)
History
Driving a 4x4 in the city was often portrayed as the social equivalent of gunning a jetski through the toddler's swim beach but the negative press hasn't deterred Toyota from developing a small SUV-style car specifically for use in town. With a name like Urban Cruiser, its purpose could hardly be any less ambiguous and the Japanese manufacturer was confident that it could shed the stigma that's often unfairly attached to its contemporaries. To be fair, the commitment to reducing carbon dioxide emissions and the hybridisation of many 4x4s has reduced the urban stigma more than anything else, but Toyota saw a niche and went for it.
The production version of the car was unveiled at the 2008 Paris motor show based on a concept created by ED2, Toyota's design studio in the South of France. It arrived in UK dealers in summer 2009. Smaller than a RAV4 and without the off-road pretensions, the Urban Cruiser seemed an intriguing prospect in the sub-compact 4x4 sector. It also marked an industry milestone in achieving the world's lowest CO2 emissions for a four-wheel drive car. The figure of 130g/km for the 1.4 D-4D AWD model demonstrated Toyota's commitment to efficiency.
What You Get
The Urban Cruiser doesn't immediately say '4x4' when you clap eyes on it. The impression is more one of a pumped-up hatchback. At 3,930mm in length and 1,725mm wide, this Toyota is certainly a compact customer but the long wheelbase of 2,460mm helps to deliver acceptable levels of interior space. A boot of 314 litres isn't bad and the 60:40 split rear seats up capacity to 749 litres when lowered.
Inside the Urban Cruiser, there's a little more sparkle than in recent Toyota efforts but not too much. The novel instrument display is modelled on a radar screen and incorporates speedometer and tachometer dials within the same circle, secondary displays being then positioned to either side. The 2WD version features Toyota's Easy Flat seating system which allows the seats to slide, recline and fold, but the presence of a transmission tunnel precludes the 4x4 models from utilising this feature.
Standard equipment levels on the Urban Cruiser run to climate control, 16" alloy wheels, privacy glass, keyless entry and start, retractable door mirrors and a six speaker stereo with wheel-mounted controls. It's positioned in the market below the compact 4x4s like Toyota's own RAV4 and the Nissan X-Trail, alongside models that make little or no pretence at off-road ability, concentrating instead on rugged urban style.
The Urban Cruiser's tough looks lead you to expect a certain ruggedness should the worst come to the worst. Sure enough, the body structure incorporates Toyota's Minimal Intrusion Cabin System which works to absorb impacts, distributing the forces around the vehicle and preserving the integrity of the passenger compartment. Seven airbags are fitted as standard which is impressive in a car of this size and active head restraints protect against whiplash. ABS, Brake Assist, brakeforce distribution, stability control and traction control are also standard, making this one of the best equipped small cars around from a safety perspective.
What You Pay
Please contact us for an exact up-to-date valuation.
What to Look For
Both of these engines have been properly field tested well in advance by thousands of Yaris owners, so you're not going to get any nasty surprises there. The suspension system is rudimentary and the all-wheel drive system is also another parts bin special, so it's all very much tried and tested stuff. As such, the Urban Cruiser is one of the most reliable small cars around and just about the only thing you'll need to watch out for is if the previous keeper of an all-wheel drive model indulged in some ill-advised off-road excursions. It's easy to damage the car's exhaust and underbody structures, so make sure you have a look under the car to ensure it hasn't been mercilessly grounded and pounded.
Replacement Parts
(approx based on a 2009 Urban Cruiser 1.33) Toyotas are so reliable that it's hard to see how the dealers make a profit on spares that include a clutch assembly at £150, starter motors from £100, headlamps from £60 and brake pads at £21 a set. A new radiator for the Urban Cruiser will be around £200, while an exhaust system is in the region of £250.
On the Road
There are two and four-wheel-drive versions of the Urban Cruiser and even the 4x4 models use the Active Torque Control transmission from the RAV4 which directs power exclusively to the front wheels until a loss of traction is detected. If the wheels spin on an icy road or a muddy car park, the system diverts drive to the rear in a bid to maintain forward progress. This means that, for the vast majority of the time in their native urban settings, all Urban Cruisers will run in two-wheel-drive mode. The engines are small and economical. A 1.3-litre Dual VVT-i unit producing 99bhp is laid on for 2WD customers, while those with a taste for diesel and four driven wheels get a 1.4-litre D-4D common-rail diesel with 89bhp. Both units come mated to a six-speed manual gearbox and achieve similar performance. The petrol engine can cover the 0-60mph trip in 12.5s and the diesel is 0.2s slower.
The Urban Cruiser is clearly no off-roader. It sits close to the ground, offering little more clearance than a standard hatchback and rides on MacPherson strut front suspension with a simple torsion beam at the rear. It could hardly be further removed from Toyota's mighty Land Cruiser 4x4 but it's designed to fulfil a role that's the polar opposite of that occupied by the UN Peacekeepers' stalwart.
Overall
The Toyota Urban Cruiser is one of those cars that appears to make a far better used buy than a new one. It's not a model that leaps out at you as an obvious choice, but the more you investigate its attributes, the more appealing it becomes. Although the all-wheel drive system might seem superfluous if it can't go off road, the run of recent winters we've had might convince you of its merits. This Toyota is well worth a look if you fancy a small car with an uncommon blend of abilities and don't want to pay the earth for it.