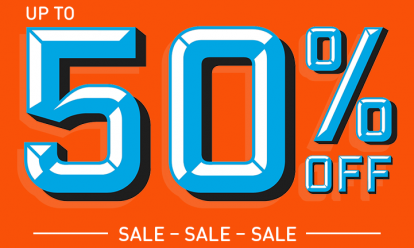 Get covered in our half price Breakdown Cover sale from just £7 a month.* We're the UK's best breakdown provider as voted by Auto Express drivers 2021.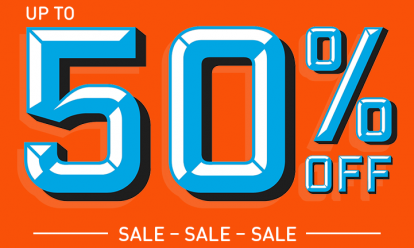 BY ANDY ENRIGHT
Introduction
The fifth generation Fiesta established itself as the best handling supermini around, testament to Richard Parry-Jones' insistence on driving fun being the key to sales success. Although subsequent events have shown clever packaging to be of greater concern to buyers, the Fiesta has become synonymous with a big grin. The fifth generation cars led to the very different sixth generation model, a car that managed to successfully combine space and agility. As a used purchase a Fiesta makes sense on a number of levels.
Models
Models Covered: 3 & 5dr hatch: 1.2, 1.3, 1.4, 1.6, 1.8 turbo diesel [Freestyle, Fun, Flight, Black, Encore, Zetec, Finesse, LX, Zetec LX, Ghia, Zetec-S]
History
Once a byword for lowest common denominator motoring, the Fiesta gradually developed into something extremely competent. The fourth generation Fiesta range launched in October 1995, though shaped similarly to its predecessor was quite different under the skin from previous models. The range was revised in October 1999 with more angular nose styling, new tailgate badges and various minor interior modifications. In winter 2000, the 100bhp 1.6-litre engine, which had been used in the sporting Zetec-S model, replaced the Ghia model's ageing 1.4-litre unit. The TDdi diesel engine made an appearance, as did a sporty Zetec-S variant. Early 2002 saw the final fling for this Fiesta as it was replaced by an all-new sixth generation version.
What You Get
All but the cheapest models have power steering, a sunroof and a driver's airbag. Zetec customers also get alloy wheels, central locking and a height-adjustable driver's seat, while LX buyers can expect air conditioning and electric windows. That only leaves electric mirrors, rear head restraints and a rather dubious mock wood-effect facia for Ghia folk, many of whom will order the smooth CVT automatic transmission system.
Apart from its overall lack of space, the interior is still one of the old Fiesta's best features: it's still clear and classy, with an up-market feel suggestive of a much larger car. Look closely and you'll notice some of the more recent detail improvements. Useful storage space has been added in front of the gearstick, with an extra stowage area added where the ashtray used to be (assuming you decide against the no-cost 'smoker's pack'). The seats themselves are better than they used to be, with bright trim and front and rear storage pouches on plusher models. Specify a front passenger airbag and they also incorporate side airbags. There are also clear dashboard graphics, an electronic odometer and LED warning lights. In addition, several nice touches are carried over from the original post '95 range, including the optional air conditioned glovebox that keeps your soft drinks and chocolate cool.
On the question of cabin space, it's no problem as long as you're sitting at the sharp end for, provided you're not over six foot, front seat head and legroom is quite adequate, aided on plusher models by new seat height adjustment. It would be even better if you could adjust the steering wheel too: sadly you can't. At the rear however, legroom is at much more of a premium, while boot space is slightly compromised by suspension intrusion. In compensation, headroom is good, the tailgate opens high and wide and every model has a 60/40 split-folding rear seat.
What You Pay
Please contact us for an exact up-to-date valuation.
What to Look For
Engines are, on the whole, reliable, but watch for the usual signs of wear and signs of hard fleet or company use such as worn carpets or scuffed trim. Check for tyre wear as many fifth generation cars will have been driven enthusiastically.
Rust shouldn't be a problem on these cars as Dagenham build quality is reasonably good but check the bottom and opening edges of the doors, and the tailgate, for user-inflicted damage that can lead to corrosion. Remember that a full service history always helps when selling on, too.
Replacement Parts
(approx based on a Fiesta 1.4 Zetec) As you might expect, parts are plentiful and relatively inexpensive. A clutch assembly and an alternator will both be around £75.
Front brake pads are around £25 a set and the rears £20, a replacement headlamp is close to £50 and a manual door mirror should be in the region of £40. A full exhaust is about £80 and a catalyst is about £200. A starter motor around is around £110, front wing is around £60, a windscreen about £70, a tail lamp about £30 and a catalyst about £200. Front dampers are around £55 each and rears around £50 each.
On the Road
This is where the fifth generation Fiesta scores. Able to outhandle some quite serious tackle, the Fiesta quickly gained a reputation as a proper driver's car, helped in no small part by the acclaim heaped upon its sister vehicle, the Puma. The excellent 1.7-litre engine from the Puma would have been an obvious choice to propel the Fiesta, but Ford feared it might steal some of that coupe's customers. Hence the use of an upgraded 104bhp 1.6-litre engine borrowed from the larger Focus family hatch. That means rest to sixty in 10.2s on the way to 113mph - though it should feel a lot faster thanks to the Puma's short-throw gearchange and an engine note apparently tuned to provide a suitably sporty soundtrack.
Overall
Britain has always had something of a love affair with the Fiesta, but it was only when the fifth generation car was announced that the baby Ford was really deserving of all this fawning affection. Whilst it's hardly the most spacious supermini on the used market, it is one of the most entertaining. Don't buy one if you've got rapidly sprouting sprogs but if you can afford to be a little bit selfish, indulge yourself while you still can. The vast dealer network, affordable part prices and the wide choice available also do no harm to the Fiesta's standing amongst used buyers. With the sixth generation car punching values down, now is a good time to snap up a well looked after fifth generation Fiesta.