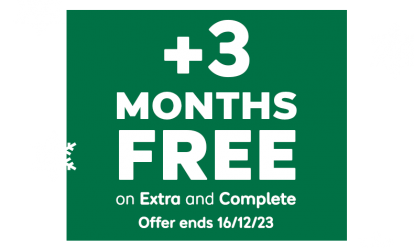 With 12 months of cover, new customers get an extra 3 months for free*.
*Added after 12 months, excludes Basic cover. New customers only. Ends 16/12/23, 7am.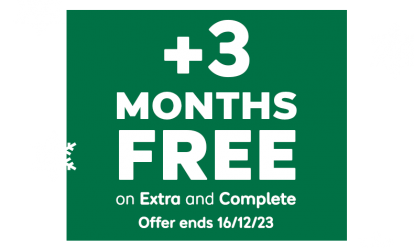 BY ANDY ENRIGHT
Introduction
The Chevrolet Camaro, part of an American tradition of 'pony cars' which includes the Ford Mustang and Pontiac Firebird, offers enormous bang for your buck. Whereas its big brother, the Corvette, has always had critical acclaim in the UK, the Camaro has always been largely ignored. As a used purchase, a Camaro promises unrivalled performance per pound, but is there more to building a performance car than an ability to wheelspin in third gear? Find out here
Models
Models Covered:
(2 dr coupe, convertible, 3.8, 5.7 petrol)
History
Launched in the UK in 1998 after basking in the reflected glory of the acclaimed Corvette C5, the Chevrolet Camaro was offered in three styles, Coupe and Convertible versions fitted with a 3.8-litre V6 and the V8-engined Z28 coupe. With the steering wheel on the left, appeal was always going to be minor, but a new list price of under £19,000 for the V6 coupe aimed to keep sales above a trickle.
Treated to a savage mangling at the hands of the British motoring press, the Camaro suffered something of a culture shock. In America, the Camaro had a history to fall back on; a whole demographic group had grown up with it, the car and the culture meshed. Introduced in 1966, it was an instant hit, straight away generating 10% of Chevrolet's total sales. Camaros of the seventies had an ugly, gritty urban image, no-nonsense cars with a bad attitude and worse handling. In the eighties it all went awry and the Chevrolet's pony car was emasculated and best forgotten. Going fresh into a market like the UK, where established buying patterns favoured small European and Japanese sports coupes, the Chevy looked like a fish out of water. It was reminiscent of the time baseball star Sammy Sosa stepped out for a photo opportunity at Lord's cricket ground. No one was quite sure who he was or what he was doing there. The Camaro suffered a similar fate.
What You Get
You get an appreciation of quite how 'foreign' the Camaro is in the British market when you try to nominate a natural rival. Big, cheap, powerful coupes don't tend to figure in the British car-buyer's vocabulary. In terms of straight-line performance, a Subaru Impreza or Lotus Elise compare with the Camaro Z28, but there wouldn't be much of a crossover from those buyer types. The only cars with a remotely similar appeal in this bracket are the Volvo C70 and the US-built Honda Accord Coupe, but even then the link is tenuous.
First impressions of the Camaro won't set the pulse racing. It looks big and heavy, the long front and rear overhangs don't promise nimble handling, and the whole image is vaguely redolent of a modernised car from the early Toyota Supra/Mitsubishi Starion era. Climb aboard and the impression is reinforced. Peer over the big bulky steering wheel and the acres of bonnet stretching away kindle unwelcome memories. Gazing at that vast hood, (acclimatising fast) a word slowly forms in the mind, and the word is Capri, before the unwelcome image is banished. The Z28 version tested has the usual slab fronted American style fascia with built-in stereo system, huge buttons conjuring up images of big Texan fingers jabbing at them whilst sipping from a bucket of root beer.
Equipment levels are predictably good, as are the standard safety features. Twin airbags, ABS and a bodyshell strong enough to ensure that anything hit stays hit make the Camaro a safe car - for its occupants at least. All models boasts traction control, air conditioning and alloy wheels whilst leather upholstery and electric front seats proved to be popular options. The Coupe models come with the option of targa lift-out roof panels. Automatic gearboxes are standard fitment, with an option of a five-speed manual on the V6 and a really rather good six-speed manual on the Z28.
What You Pay
Please fill in the form here for an exact up-to-date information.
What to Look For
Years of steady improvement have made the Camaro an unsurprisingly durable product. Yes, the Z28 engine may develop 288bhp, but such is its languid nature that for the most part you'll just enjoy effortlessly surfing that swell of torque, the engine barely ticking over. Look for kerbed alloy wheels and check the condition of the steamroller tyres, but above all carefully inspect the condition of the glass fibre bodywork. If you choose a targa-roofed Coupe, check that the roof is easy to fit. If the roof panel has been stored for some time, it can warp, especially if stood on its side and exposed to the sun. The soft-top roof is an honest, no-frills affair, but make sure that it hasn't been ripped, torn or discoloured.
Most Camaros will have been treated to 100% main dealer servicing under the terms of the generous warranty, so you can afford to be as fussy. No, there aren't too many Camaros around, but those that are should all be in tip-trop trim. Negotiate a discount if all is not pretty much as it left the showroom.
Replacement Parts
(approx based on a 1999 Camaro Z28) Although you'll only need to service the Camaro every 10,000 miles, this puts a premium on making sure that you use decent quality consumables. As such, expect to pay around £12 for an air filter, £15 for a fuel filter and a mere £5 for an oil filter. Spark plugs are around £8 each. With prices this reasonable, watching your rear tyres dissolve into plumes of acrid smoke may be less of a financial burden seems a bizarrely justifiable course of action.
On the Road
Once again, the Camaro betrays its transatlantic bias when you get under way. A certain 'Europeanisation' wouldn't have gone amiss as the ride is on the fidgety side, tailored no doubt for American billiard-table smooth turnpikes. As the road clears ahead, the supersized throttle pedal is slowly depressed, the prow of the car rises like a speedboat and the big V8 doesn't so much sing as bellow as the Camaro is flung forward. The effect is great fun and rather infectious. Motorway on-ramps become a playground for the Camaro to unleash its full quota of horsepower, reaching 60 in 5.3 grin-inducing seconds. The 3.8 litre cars aren't so much fun, the 193bhp engine taking 8.5 seconds to drag the heavyweight Camaro to 60mph.
Motorway off ramps are rarely such fun, however, as there lurks at the end of them an item which ties the Camaro in metaphorical knots, leaves it puzzled and embarrassed, scratching the back of its head and staring at its cowboy boots. That item is the roundabout. Whilst the Z28 Camaro is a straight 'A' student when it comes to acceleration, in the disciplines of braking and cornering its report card would read 'Must Try Harder.' The brake pedal, while undeniably effective has a rather strange, over-servoed feel, which doesn't inspire either delicacy or confidence. It's somewhat all or nothing, hauling 1577kg of car to a standstill in a fuss-free manner.
The Camaro never tackles corners with any great relish. The old-fashioned live rear axle arrangement hops and skips slightly, the car never feeling fully at home. Best to relax, and drive the car on the vast swell of torque that's available, cruising gently through corners that would bring a manic gleam to the eye of most keen drivers. In this guise, the Camaro makes a strange kind of sense. Despite being quicker than most cars it's likely to stumble across, the most rewarding way to drive the Camaro is slowly, relaxing and appreciating the throaty burble of the engine up ahead.
It's definitely better suited to the wide-open spaces of Wisconsin than the Wandsworth one-way system, but it isn't the automotive Liberace that some have suggested. There's an honest charm in its eagerness to please, and whilst it could be accused of gaudiness, you can rest assured that it offers at least double the gaudiness of many rivals costing twice as much. Fuel consumption isn't the disaster that could be expected either, with the big understressed engine routinely generating figures that embarrass its frenetic turbocharged competitors.
Overall
If size does indeed matter, a Chevrolet Camaro will appeal. Big engines, big performance and a bonnet the size of a four-poster bed can be yours for less than the price of a season ticket at Old Trafford. No, it isn't subtle, and your neighbours may well be dialling a 999 to the style police when it appears on your driveway, but if you console yourself with a notion of ironic superiority, obliterating them in a cloud of tyre smoke never looked so affordable.