Most motorcyclists are enthusiasts and there has always been a great sense of community between those who travel on two wheels.
This translates into an exciting motorbike show scene, with numerous events planned across the UK in 2017.
Here are our highlights.
London Motorcycle Show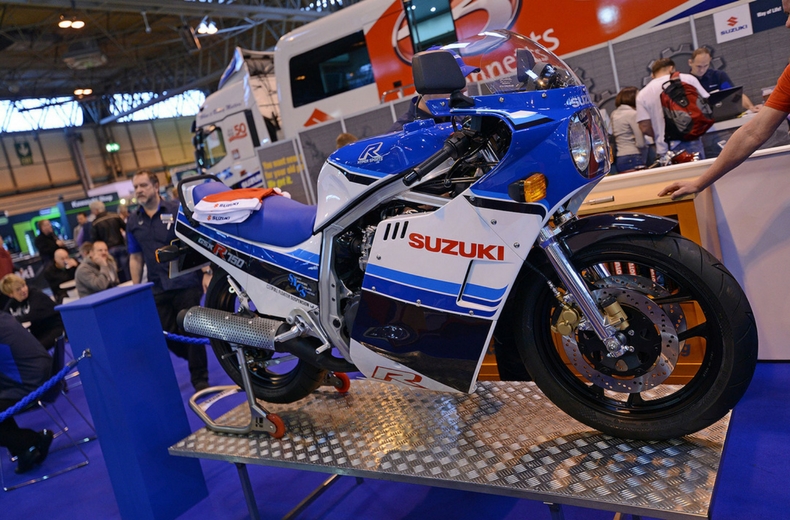 Image credit: Suzuki
This indoor event at London's Excel exhibition centre (near Canary Wharf) promises 'the world of biking under one roof'.
All the major manufacturers, from BMW to Yamaha, will be present, plus there's an auction of 'rare and unique' classic motorcycles. Ex-World Superbike Champions Neil Hodgson and Troy Corser will entertain the crowds in the live action arena.
Dates: 17 - 19 February
Location: Excel, London
Prices: £17 in advance, £21 from 14 February. Children under 15 go free
Scottish Motorcycle Show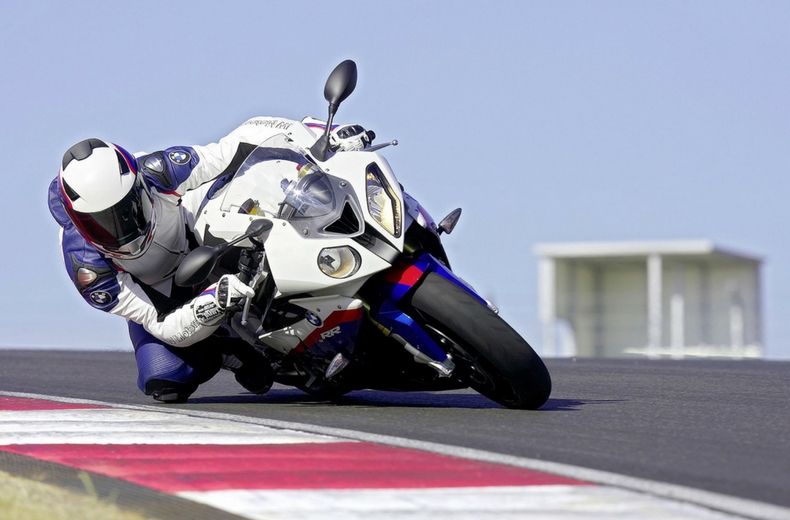 Image credit: Scottish Motorcycle Show
The Scottish Motorcycle Show takes over Edinburgh's Royal Highland Centre for two days of March. As well as ogling the latest products, you can bag a bargain in the Bike Jumble and admire Scotland's largest collection of classic bikes – spanning more than 80 years.
Kevin Carmichael will perform stunts and the Knockhill Stage will feature interviews with celebrity riders.
Dates: 11 - 12 March
Location: Royal Highland Centre, Edinburgh
Prices: £13 in advance, £17 on the day. Children under 12 go free
READ MORE: Motorbike licences - a comprehensive how-to guide
Manchester Bike Show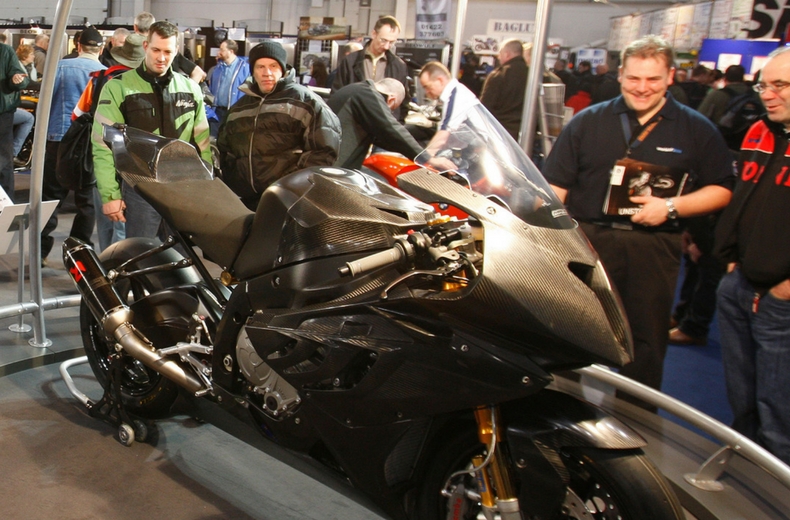 Image credit: Manchester Bike Show
Now in its sixth year, Manchester Bike Show takes place under one roof at Eventcity – close to the Trafford Centre and the M60 motorway.
More than 1,000 motorcycles, from classics to customs, will be on display, while the racing area allows you to meet club members and get involved in motorsport. The huge retail village is a one-stop shop for biking accessories.
Dates: 23 - 26 March
Location: Eventcity, Manchester
Prices: £14 in advance (£17 on the door). £4 for children under 14. Children under five go free
Kickback Motorcycle Show: Kickback #10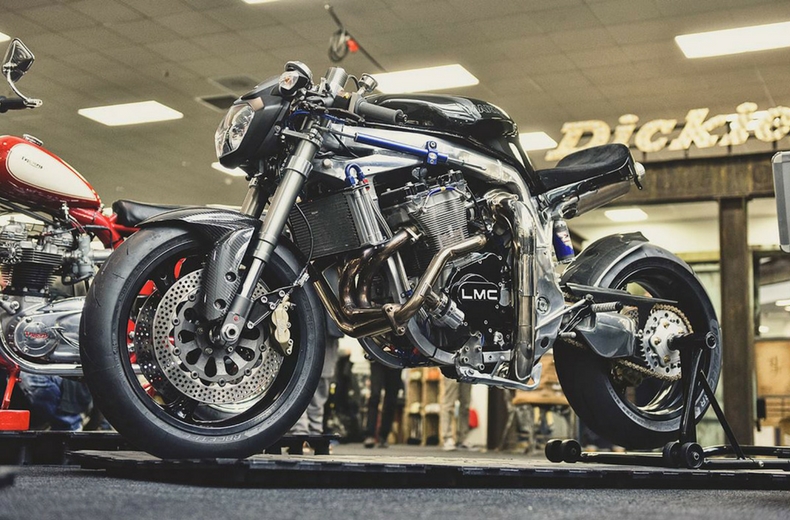 Image credit: Kickback
The 10th Kickback show is dedicated to 'motorcycle works of art: cafe racers, customs and classics'. If you want to see unique bikes built by enthusiasts – or perhaps show off your own custom creation – Stoneleigh Park is the place to be.
Camping is available on-site and you'll be able to watch vintage biker movies on the big screen.
Dates: 1 - 2 April
Location: Stoneleigh Park, Warwickshire
Prices: £9.50 in advance (£12 on the door). £2 in advance for children under 14 (£3 on the door). Children under five go free
Prescott Bike Festival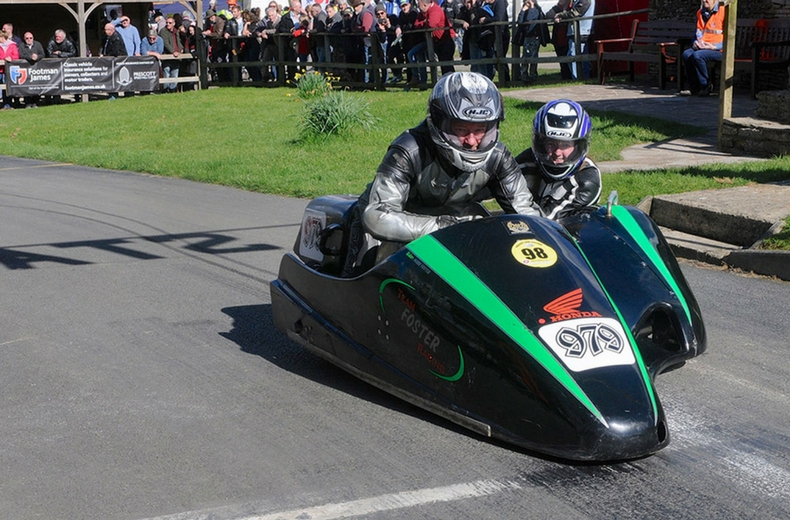 Your chance to ride up the famous Prescott Hill – and watch other bikers doing the same. The featured marque this year is Norton, and the organisers promise a 'massive paddock display' and parade runs featuring these iconic British motorcycles.
There will be free parking for bikes, a stunt show and more than 100 exhibitors on-site.
Dates: 9 April
Location: Prescott Hill, Cheltenham, Gloucestershire
Prices: £13 in advance (£15 on the door)
MORE MOTORBIKES: 10 of the best motorbikes for beginners
International Classic Motorcycle Show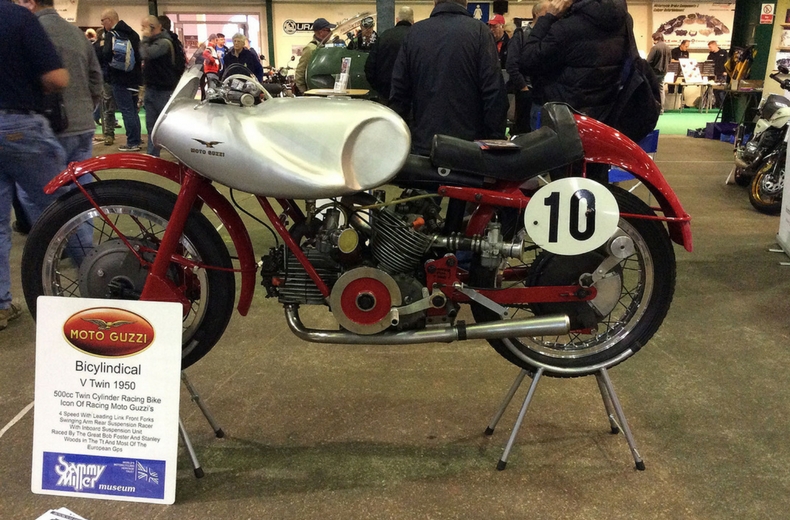 This event is a classic of sorts, having been part of the motorcycling calendar for more than four decades. There's the usual mix of club displays, live action and autojumble stalls, plus the Bonhams Spring Stafford Sale – an important auction for vintage bikes and memorabilia.
Dates: 22 - 23 April
Location: Staffordshire County Showground, Staffordshire
Prices: £12 in advance (£14 on the door). £3 in advance for children under 12 (£4 on the door)
MCN Festival of Motorcycling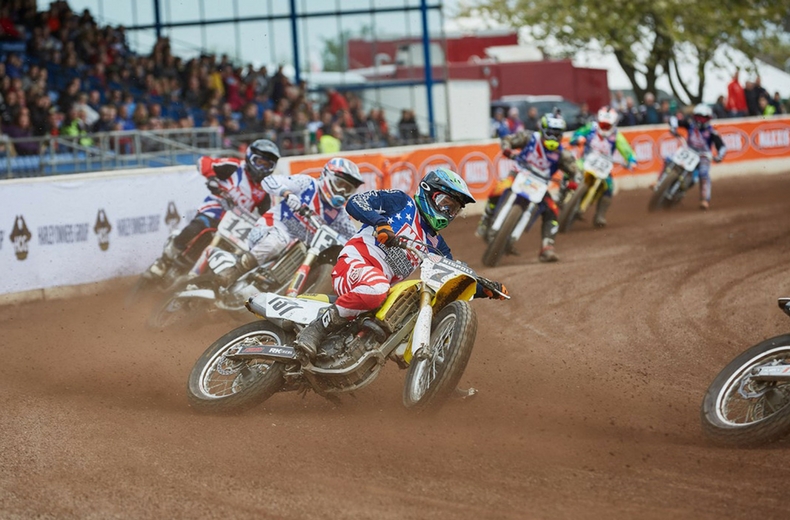 Pitch your tent at Peterborough Arena for a feast of live, two-wheeled action and a huge autojumble. As well as watching races, stunts and interviews with famous bikers, you can test-ride some of the latest motorcycles.
If you opt to stay under canvas, there are live bands playing both evenings. More than 30 bike clubs attended last year.
Dates: 13 - 14 May
Location: Peterborough Arena, Peterborough
Prices: £15 in advance (£20 on the door). Children under 15 go free
Ace Cafe Margate Meltdown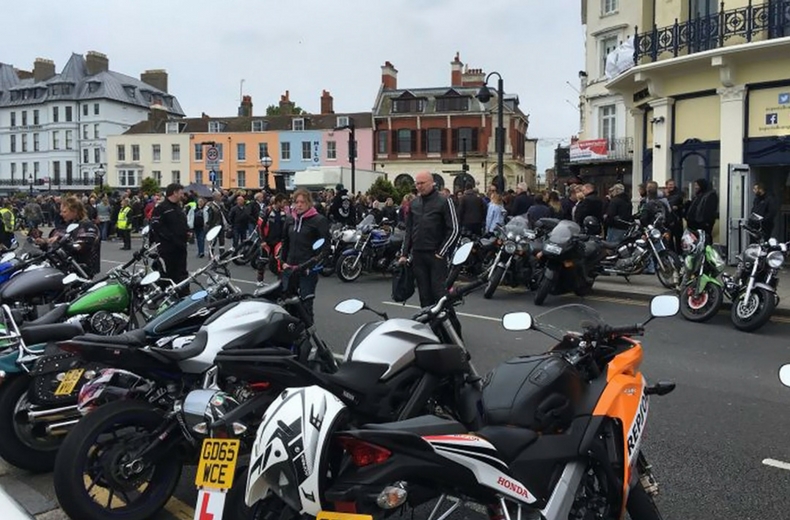 This year marks the 10th anniversary for this free-to-join group ride from London's Ace Cafe (on the North Circular Road) to Margate. Bikers will be greeted by a live band and DJ on arrival, and the event raises money for the Royal British Legion.
Plenty of retro scooters also join in, paying tribute to the Mod movement of the 1960s.
Dates: 23 May
Location: Ace Cafe (London) to Margate seafront
Prices: Free
Isle of Man TT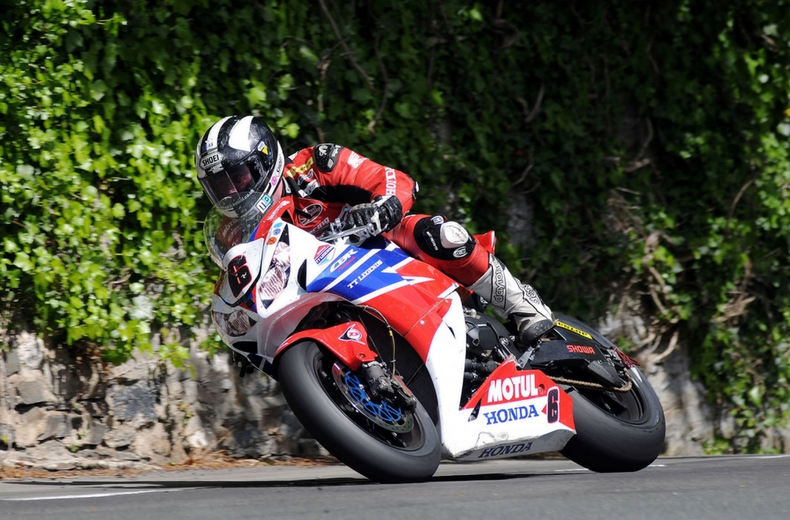 The TT is the most challenging, dangerous and downright exciting motorcycle race in the world. Bikers compete over 37 miles of closed roads, at speeds approaching 200mph. Thousands of fans flock to the Isle of Man every year, many on motorcycles. Book your travel and accommodation soon – you won't regret it.
Dates: 27 May - 9 June
Location: Isle of Man
Prices: Grandstand tickets from £3
Ireland BikeFest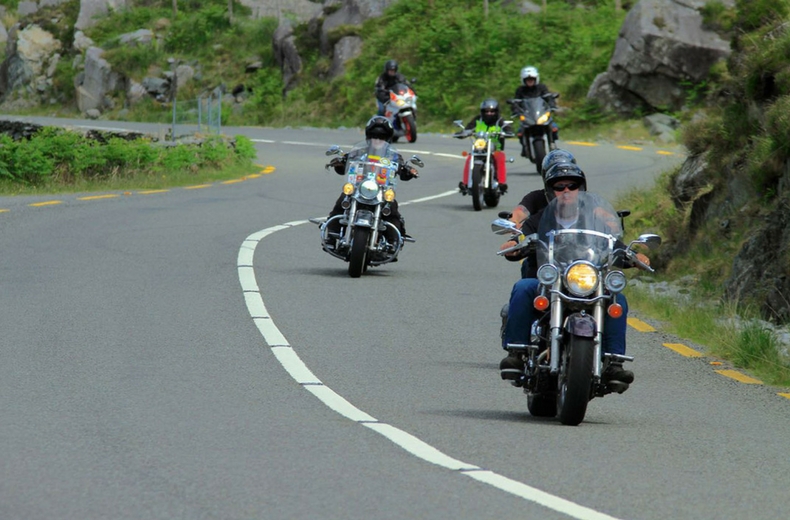 A huge free festival set in lush green countryside, the Ireland BikeFest is especially popular with riders of Harley-Davidsons. There are live bands, a disco and, yes, even a novelty dog show. Many BikeFest visitors also ride the nearby Wild Atlantic Way – a coastal road that's as beautiful as it is traffic-free.
Dates: 2 - 5 June
Location: Killarney, County Kerry, Ireland
Prices: Free
Llan Bike Fest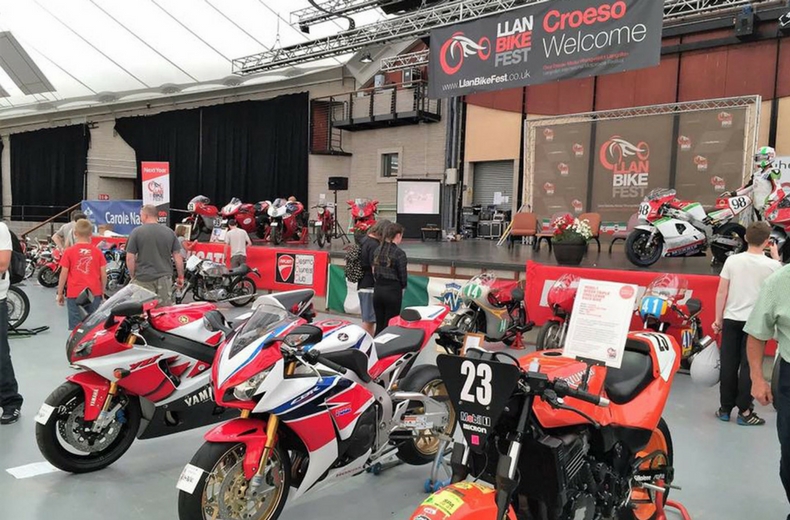 Set in picturesque Llangollen, Wales, Llan Bike Fest is great for families. Last year, the Junior Kick Start trials competition pulled in the crowds, as did motorcycle legend Giacomo Agostini. 'Ago' flew in specially from Italy to judge the competitions and present awards. Who will be the special guest for 2017?
Dates: 5 - 6 August
Location: Royal International Pavilion, Llangollen
Prices: £10 for adults, £5 for children under 12. Children under three go free
Brightona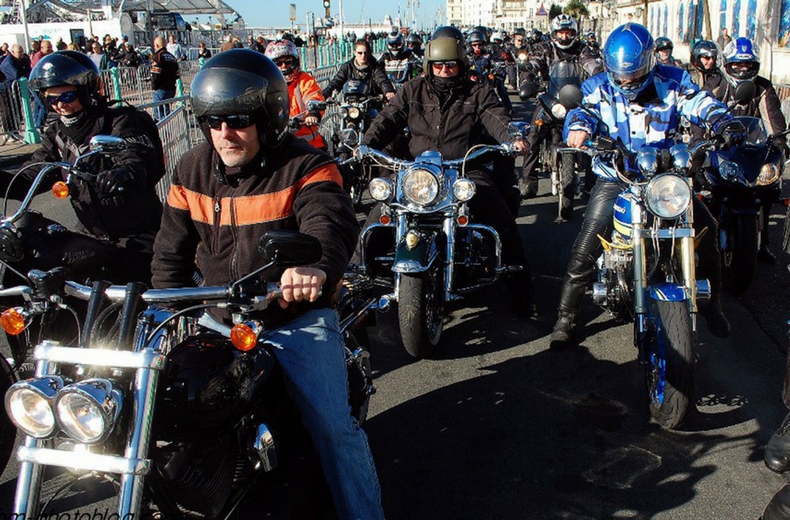 An annual gathering along Brighton's iconic Madeira Drive, organised by local motorcycle club, Brightona. Last year's event included classic bikes and cars, a custom bike competition, three stages of live music and a 'wall of death'. The event raises money for heart charities and life-saving hospital equipment.
Dates: 10 October
Location: Brighton seafront
Prices: Free
Motorcycle Live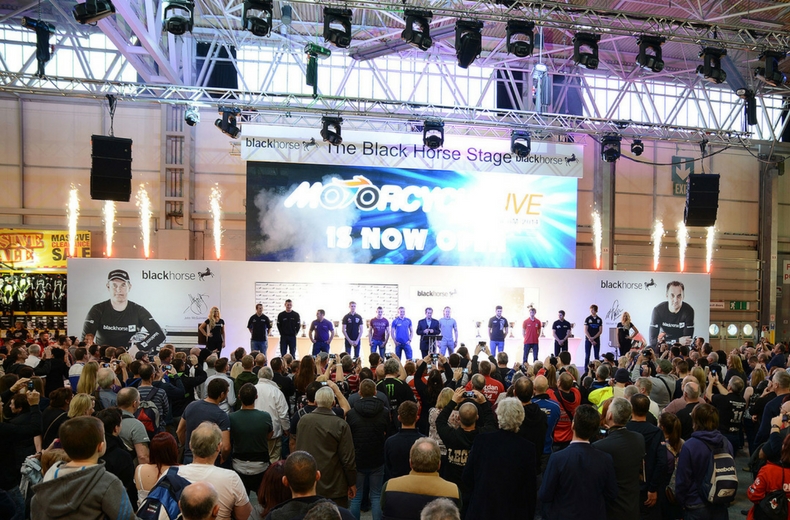 Billed as 'Britain's biggest biking festival', Motorcycle Live takes place over nine days at the sprawling NEC in Birmingham.
At total of 113,000 people attended last year, including stars of MotoGP, World Superbikes and the Isle of Man TT, plus biking celebrities such as Charley Boorman. A freestyle motocross display, choreographed to lights, lasers and music, wowed the crowds.
Dates: 18 - 26 November
Location: National Exhibition Centre (NEC), Birmingham
Prices: TBC