Here's how to find the windscreen washer reservoir and check your windscreen washer fluid level.
With the engine off, open the bonnet and find the washer bottle. It usually has a blue cap with a windscreen symbol. If you can't find this easily check your owner's manual.
Remove the cap then pour in the screen wash until it reaches the top. You can use a ready-mixed screen wash or dilute a concentrate solution according to the instructions on the bottle.
Secure the washer bottle cap and you're good to go. Remember, keeping your screen wash topped up doesn't just keep your windscreen clean, it's also a legal requirement.
Top up your screen wash video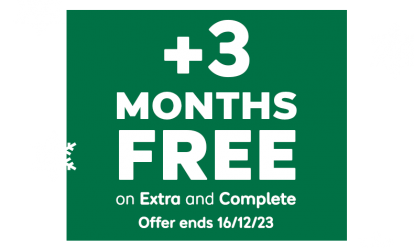 With 12 months of cover, new customers get an extra 3 months for free*.
*Added after 12 months, excludes Basic cover. New customers only. Ends 16/12/23, 7am