SUEZ Recycling and Recovery UK and Pyrum Innovations AG have revealed plans to build the UK's first plant using pyrolysis technology for recycling end-of-life tyres.
Pyrum's patented technology is designed to extract reusable parts of scrap tyres – that can then go back into creating new tyres.
The one year partnership will lead to the creation of a new plant to carry out the work.
The agreement will see SUEZ identify a location for the first plant and initiate the approval process with support from Pyrum.
As a result, the new facility will comprise three pyrolysis reactors with a recycling capacity of around 20,000 tonnes of end-of-life tyres per year.
In the UK, more than 50 million tyres are disposed of every year. This partnership is aiming to reduce the waste caused by this trend.
Out of those that are sent to waste facilities across the country, only 13.4 million of these are used as alternative fuel, with the remaining tyres shredded and ground into a new material called crumb which is used on sports pitches or playgrounds.
The remaining tyres are sent for energy recovery or to landfill sites.
Pyrum's patented pyrolysis reactor technology is looking to change this.
Through their innovative technology, the reactors will recover high-quality raw materials from tyres, saving up to 72% of CO2 emissions in the process when compared with current recycling methods.
During the process at the new facility, tyres will be separated into their raw materials – oil, carbon black, and pyrolysis gas.
The carbon black is re-used in the manufacturing of new tyres. The oil is then recycled into new products.
Then the pyrolysis gas taken from the old tyres will be used to power the plant itself.
According to SUEZ, more than half of the tyres used by British cars are not currently recycled.
Although this is the first plant of its kind, the partnership is aiming to expand its operations.
Through its partnership with SUEZ, Pyrum is planning to increase its pipeline for developing pyrolysis plants across Europe.
John Scanlon, Chief Executive Officer at SUEZ recycling and recovery UK, said: "This agreement marks an exciting milestone for SUEZ as leaders in the development of a more circular, resource efficient UK economy.
"With our expertise in delivering new infrastructure, SUEZ are the natural choice to pioneer this innovative technology in the UK, which will see a vast improvement in the recycling of end-of-life tyres, and a significant reduction in CO2 emissions compared with current tyre recycling technologies.
"We look forward to working with Pyrum over the coming year to develop plans for the first UK plant."
Pascal Klein, CEO of Pyrum Innovations AG, continued: "The European rollout of our unique technology continues to progress.
"In SUEZ, we were able to partner with one of the leading companies in the field of sustainable solutions and innovative technologies for the British circular economy. Working together, Pyrum and SUEZ will benefit from each other's expertise.
"The first site will now be identified as soon as possible. We will then work together to complete the approval process with the local authorities."
Although this is still in its planning phase over the next year, there are opponents to the technology.
A study by Loughborough University in 2019 challenged the impact of pyrolysis.
Study leader Dr Andrew Rollinson concluded: "This paper shows that self-sustaining pyrolysis, creating energy from waste, is thermodynamically unproven, practically implausible, and environmentally unsound.
"The result is we are putting more CO2 into the atmosphere by recycling waste via pyrolysis than if we simply burnt it."
What do you make of this development? Should more be done to recycle old car parts? Leave your comments below.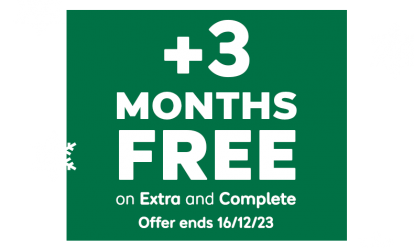 With 12 months of cover, new customers get an extra 3 months for free*.
*Added after 12 months, excludes Basic cover. New customers only. Ends 16/12/23, 7am