According to a recent Freedom of Information request to 50 councils across the UK, 21,106 cars were abandoned during 2021.
The data also revealed the top models and locations where vehicles were deserted.
Official Department for Environment, Food and Rural Affairs (DEFRA) statistics showed that in the same year, 11,075 vehicles were abandoned on public land in England alone.
However, numbers could be even higher as these numbers only include one that are removed and disposed of.
According to the data, the top 10 locations where vehicles were abandoned were Bradford (3,561), Milton Keynes (1,869), Barnet (1,846), Sheffield (1,746), Croydon (1,548), Leicester (1,434), Newham (1,106), Southampton (1,074), Portsmouth (1,034), and Sunderland (876).
A whole range of makes and models are listed in the figures, but here are some of the most abandoned.
Ford Transit van (610)
Vauxhall Astra (376)
Ford Focus (363)
Vauxhall Corsa (301)
Volkswagen Golf (293).
What is an abandoned vehicle?
According to government guidelines, a car is classed as abandoned if there is no registered owner, it is untaxed, stationary for a more than 28 days, significantly damaged, missing a number plate, or unroadworthy.
How to declare a vehicle as off the road
If you own a vehicle that you no longer want to drive on a public road, you can avoid paying tax – but only if you complete a SORN (Statutory Off Road Notification).
It is used to inform the Driver and Vehicle Licensing Agency (DVLA) that you are registering a vehicle as off the road.
This means the vehicle cannot be driven on a public road when it has been registered with a SORN. It also means that the vehicle won't be declared as abandoned.
How to report an abandoned car
If you've noticed an abandoned vehicle near your home – or anywhere – you will need to contact your local council. To find the right one, use the government's report an abandoned vehicle tool.
It is advisable to only call the police if the vehicle is in a dangerous condition.
Removing a car using a towing firm or another third party could be a criminal offence, so it is important to gain legal advice before you do.
There can be a number of concerning legal and safety issues involved with abandoned vehicles. Our full guide to abandoned cars contains more information.
Have you had any abandoned vehicle issues? How did you resolve them? Leave our comment below.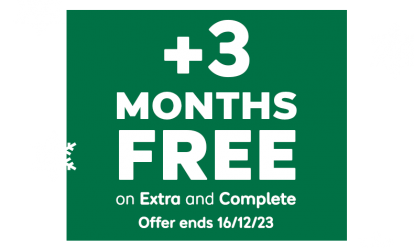 With 12 months of cover, new customers get an extra 3 months for free*.
*Added after 12 months, excludes Basic cover. New customers only. Ends 16/12/23, 7am