The issue of drivers leaving their engines running while parked outside schools is an emotive one.
RAC research shows the problem of engine idling, as it's known, is widespread with 88% of drivers surveyed saying they regularly or occasionally see other drivers parked at the side of a road or street with their engines still running. Most vehicles that are seen needlessly polluting in this way are generally parked on the side of the road in towns and cities (30%), but even more worryingly 26% are spotted doing this outside schools.
Drivers' awareness and sensitivity to the issue of engine idling appears to have grown significantly with more than half of those questioned by the RAC (55%) saying they are more concerned about the impact vehicle emissions have on the environment and public health than they were three years ago. Forty-one per cent said their level of concern was the same and just 4% said they were less concerned.
This perhaps explains why seven-in-10 drivers (72%) want to see councils tackle motorists who leave their engines running when parked with 44% of those saying officials should tell them to switch off and then fine them if they refuse.
What can be done now?

While it may be some time before more councils start getting tough with drivers who idle their engines, schools can now draw attention to the issue themselves by purchasing an RAC School Clean Air Zone banner which urges drivers to 'show they care about our air' by turning off their engines.
The banners, which cost £60 including delivery and VAT, are produced for the RAC by Ottimo Digital. The RAC makes no profit from the sale of the banners and Ottimo Digital has agreed to print them at a reduced margin.
Schools interested in buying banners can do so here.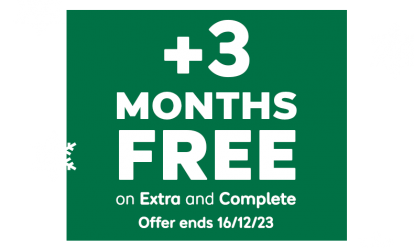 With 12 months of cover, new customers get an extra 3 months for free*.
*Added after 12 months, excludes Basic cover. New customers only. Ends 16/12/23, 7am