With serious disruption affecting motorways across the UK due to protests about the current price of fuel, the RAC is calling on major retailers to cut the cost of petrol by 5p a litre.
Protestors targeted motorways in Wales and south west England this week – with more planned across the country – as the price of fuel has constantly risen since February.
The group holding the protests, known as Fuel Price Stand Against Tax, have been targeting three lane motorways, while leaving the outside lane free for traffic to pass. However, in some cases, all lanes have been blocked by protestors.
Even though the wholesale cost of petrol has been falling over the last few weeks, there has been little sign of this saving being passed on to UK drivers. And with Rishi Sunak leaving his post as Chancellor, could there be changes on the horizon?
RAC fuel spokesman Simon Williams said: "Despite wholesale prices falling for the last five consecutive weeks major fuel retailers are still refusing to lower their pump prices as the UK average price of petrol rose slightly on Tuesday to 191.36p, just a fraction shy of the current record high of 191.53p. With oil dropping by $10 a barrel yesterday causing wholesale prices of both petrol and diesel to fall further, even more pressure is now on the supermarkets to act and treat drivers fairly.
"We can guarantee retailers will be rushing to buy new stock today at these low prices, but they will no doubt still remain reluctant to reduce their forecourt prices. If we don't see a significant supermarket cut in the next few days it will be nothing short of scandalous.
"And, even if retailers eventually do the right thing, we still need further help from the Government to make the cost of driving more affordable as so many people are being financially impacted by the record high prices. Perhaps a change at No 11 will finally lead to the fuel tax cuts we've been calling for."
| Date | Average LPG Price | Average UL Price | Average Di Price | Average UL Super Price |
| --- | --- | --- | --- | --- |
| 04/07/2022 | 84.06 | 191.23 | 198.93 | 201.17 |
| 05/07/2022 | 89.42 | 191.36 | 198.91 | 203.36 |
Have you had to change your driving habits because of the high cost of fuel? Let us know in the comments below.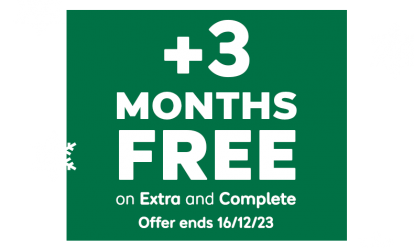 With 12 months of cover, new customers get an extra 3 months for free*.
*Added after 12 months, excludes Basic cover. New customers only. Ends 16/12/23, 7am