A new Christmas road safety campaign from Lancashire Constabulary has revealed that one in eight drivers over a week-long study were over the alcohol or drug driving limit.
This is the first week of a police clampdown on offenders during the festive period.
In total, 51 arrests were made from 406 tests after they were caught driving under the influence of drugs or alcohol.
The Lancashire Constabulary said: "It goes without saying that they're the lucky ones - because they weren't killed, seriously injured or left responsible for an innocent bystander being killed or seriously injured.
"Drivers risk up to six months' imprisonment, an unlimited fine and a substantial driving ban if they are caught driving while above the legal limit.
"Anyone who causes a death while drink or drug driving faces up to 14 years' imprisonment."
The campaign took place between, November 21st to 27th and there were some notable arrests.
This included a woman who was stopped in the early hours of Monday driving at speed through the 50mph section of the M55 with a 10-month-old baby in the car. She was breathalysed and found to be nearly twice the legal limit for alcohol.
Another driver was stopped in Preston after he was seen swigging from a can of Stella Artois, and later tested positive for cannabis.
One more motorist from Preston whose car had broken down was found to be over the limit for alcohol. Both were arrested.
Shockingly, a man was arrested twice in two days in St Michaels on Wyre for impaired driving. The second arrest took place after he failed a drug wipe for cocaine.
Following the release of the data from the first week of the campaign, Police and Crime Commissioner Andrew Snowden stated: "The life-changing impacts of drink or drug-driving are simply not worth getting behind the wheel.
"This intensification at Christmas builds on our proactive work to tackle this type of reckless behaviour all year round."
In England, Wales and Northern Ireland, the drink driving limit is 80 milligrams of alcohol per 100 millilitres of blood, 35 micrograms per 100 millilitres of breath or 107 milligrams per 100 millilitres of urine.
Knowing the drink-driving limit, and how it can impact your driving is an important part of owning a vehicle.
If you suspect somebody is drink or drug-driving, please call 101 or contact Crimestoppers on 0800 555 111 or at crimestoppers-uk.org.
Stay safe this Christmas period – do not drink and drive.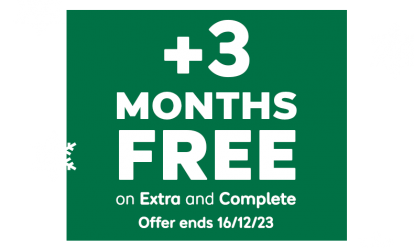 With 12 months of cover, new customers get an extra 3 months for free*.
*Added after 12 months, excludes Basic cover. New customers only. Ends 16/12/23, 7am