Motorists in hectic Mumbai are set for a more peaceful time at traffic lights, thanks to a sound solution from the city's police force.
The Punishing Signal is a traffic light system that resets the red light if sound levels break an 85 decibel limit.
In a video tweeted on Friday, Mumbai police welcomed viewers to "the honking capital of the world" before revealing how they "hit the mute button on Mumbai's reckless honkers."
Horn not okay, please!
Find out how the @MumbaiPolice hit the mute button on #Mumbai's reckless honkers. #HonkResponsibly pic.twitter.com/BAGL4iXiPH

— Mumbai Police (@MumbaiPolice) January 31, 2020
Footage of irate drivers plays as a voice says: "People here honk even when the signal is red.
"Maybe they think they will turn the signal green faster."
A rather pleased police officer folds his arms while the narrator explains: "We, the Mumbai Police, were itching to do something about this."
Images show frustrated drivers raising the sound level and triggering the timer on a red light to reset to 90 seconds.
Indian advertising agency FCB Interface teamed up with the city's police force to come up with the solution that has muffled the sound of car horns across the city.
Baffled motorists gesture towards a large billboard that reads "Honk more, wait more".
The brazen bobbies sign off the viral video with the message: "Feel free to honk, if you don't mind waiting."
Friday's tweet has caused an online stir, racking up over 70,000 likes and 28,000 retweets.
The #HonkResponsibly hashtag has brought the initiative to a wider audience and forced drivers to consider their beeping habits worldwide.
Does this mean noise-triggered lights might be on the way for the UK? Well, yes and no.
Lucky for us, here in the UK, we're a little more reserved when it comes to making our feelings known with a toot on the horn. Thankfully there are no plans for The Punishing Signal to hit our shores anytime soon.
However, 'noise cameras' could soon be a fixture on UK roads after the Department for Transport (DfT) announced new plans to tackle noisy drivers. These noise-detecting devices would be primarily targeting noisy engines, rather than horn-happy drivers, though.
Mumbai's traffic innovation did remind us of Rule 112 of the Highway Code that states: "You MUST NOT use your horn while stationary on the road" or "when driving in a built-up area between the hours of 11.30 pm and 7.00 am". Check out some more Highway Code rules you shouldn't ignore.
Could UK roads benefit from a a scheme like this? Let us know in the comments below.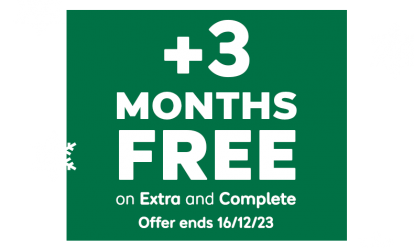 With 12 months of cover, new customers get an extra 3 months for free*.
*Added after 12 months, excludes Basic cover. New customers only. Ends 16/12/23, 7am