Drink-drive limits should be cut by more than a third and reduced to zero for professional, young and novice drivers, according to a government-funded study.
There has been 'virtually no progress' in reducing drink-driving deaths in the UK over the last decade, with 240 people being killed each year where a driver was over the limit.
The Parliamentary Advisory Council for Transport Safety (PACTS) report said "a lower limit would have a totemic impact and long-term benefit. The dangers of driving with even low levels of drink and drugs make a lower limit more relevant".
Drivers are limited to 80mg of alcohol per 100ml of blood in England and Wales, a rule that has remained the same since 1967.
No other country in Europe has a limit above 50mg/100ml – the Scottish government reduced its limit to 50mg/100ml in 2014.
The Northern Ireland Assembly passed legislation to follow Scotland's reduction in 2018, but this has not yet come into force.
PACTS executive director David Davies said: "A lower limit is not a magic bullet but government polices to reduce drink driving will lack credibility as long as they avoid this change."
According to PACTS, lower limits have been shown to reduce fatal crashes in a number of countries including Australia, Brazil, France, Japan, Serbia, Sweden, Switzerland and the US.
Despite drink driving being the cause of 13% of road deaths in the UK, levels of police enforcement have decreased by 63% since 2009.
Monday's (January 25) publication paints a worrying picture about reoffenders too.
Since 2010, nearly one in five (17%) drink drive charges were committed by a repeat offender and eight motorists who were convicted of causing death when driving above the limit had a previous drink/drug offence on their record.
Mr Davies said: "The problem is not a simple one of law enforcement. It requires a more comprehensive approach.
"The legal limit should be reduced in England and Wales, police should be given additional powers to test drivers, the High Risk Offender Scheme should be reformed, rehabilitation courses should be designed for those with mental health and alcohol problems, and the growing danger of combining drink and drugs driving needs to be addressed."
RAC road safety spokesman Simon Williams said: "The plain fact is that there has been virtually no progress in reducing drink-driving deaths for nearly a decade, so something different clearly needs to be done.
"Given that England and Wales now have the dubious distinction of having the most lenient drink-drive limit in Europe, there is also a good case for the government to examine the merits of bringing it down.
"Seeing as the level of reoffending is so high, we believe this needs to be tackled as a matter of urgency. A year and a half ago the government said it was looking at the benefits so-called 'alcolocks' to reduce reoffending, so it is high time a clear plan was put together that sets out how this technology will be now introduced to reduce future deaths."
Let us know your thoughts on this issue in the comments below.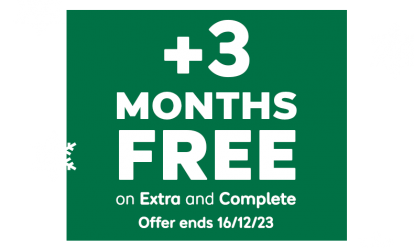 With 12 months of cover, new customers get an extra 3 months for free*.
*Added after 12 months, excludes Basic cover. New customers only. Ends 16/12/23, 7am